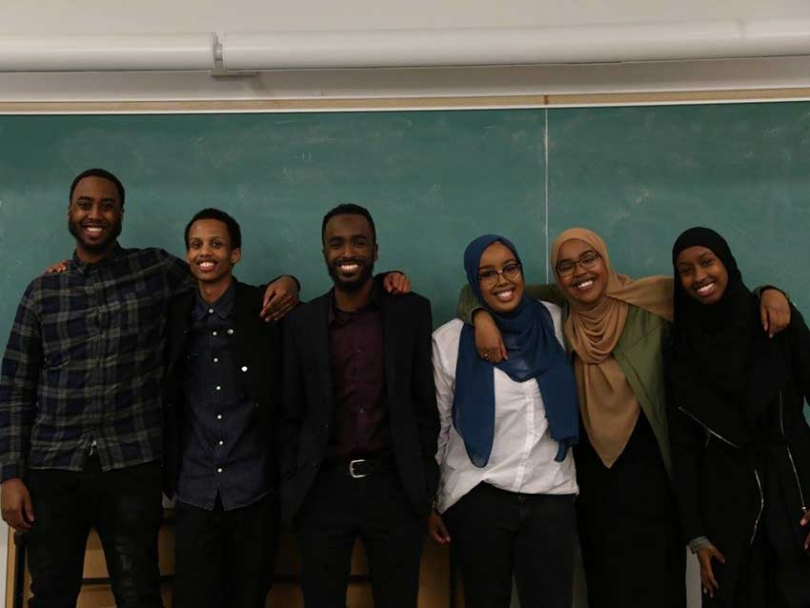 Members of Ottawa's Somali Aid Campaign
21
Aug


2017
This Saturday Check Out the Somali Aid Campaign's BBQ To Support Families Impacted By The Humanitarian Crisis in Somalia
Written by Somali Aid Campaign
1. What is the Somali Aid Campaign fundraising for now? Has the situation in Somalia improved?
The Somali Aid Campaign continues to raise funds for the humanitarian crisis in Somalia.
Although coverage of the situation has decreased, food insecurity in the region has largely increased.
The rainy season in Somalia produced less rain than usual, which will lead to lower production of crops during the harvest season, increasing the risk of famine.
As food production decreases, the price of food that is already available is raised significantly, limiting access for those without suitable funds to purchase proper nutrition.
As of August 3rd, over 6 million people are in need of humanitarian assistance, close to 50% of the population.
Large parts of the country are facing emergency levels of food insecurity, with close to 375,000 children facing acute malnutrition.
The lingering drought conditions have also displaced over 750,000 Somalis since November of 2016.
The lack of awareness of this crisis is having a major impact on funding, forcing many aid providers to cut down their efforts. Without proper coverage of this humanitarian crisis, the situation will continue to deteriorate.
2. How much did you raise in your last event? Where did this money go?
With the support of our generous donors, we were able to raise $3,265. All proceeds went to our current projects in Hargeisa and Buuhoodle.
In Hargeisa, we sponsor 10 families by purchasing food packages from local businesses that last an entire month.
In Buuhoodle, we sponsor an additional 14 families by sending money and allowing them to decide their dietary needs for the month.
Both of these projects were conceived with the idea of growing the local economy, which in turn would have a positive impact in the relief effort.
3. What can people look forward to at your BBQ?
Our Summer Finale BBQ will be fun for all ages.
We'll be serving great food like halal burgers, hotdogs and rice.
For activities, we'll have henna, face-painting, soccer and much more.
It'll be an amazing opportunity for members of the community to come out and engage with each other.
Please visit our Facebook page Somali Aid Campaign or Twitter page @somaidcampaign for more information regarding our events!
If you're interested in donating but are unable to attend our Summer Finale BBQ, we also take donations through e-transfer! Just set the transfer password as "SAC". Our email is This email address is being protected from spambots. You need JavaScript enabled to view it.
We also urge everyone to continue to seek information regarding the humanitarian crisis in Somalia.
For those who would like to know more about the statistics posted above, refer to thee links below:
Relief Web Humanitarian Snapshot: Somalia May 2017
Somalia's Long Rains Do Nothing to Shorten Drought (Huffington Post August 2017)

This article was produced exclusively for Muslim Link and should not be copied without prior permission from the site. For permission, please write to info@muslimlink.ca.