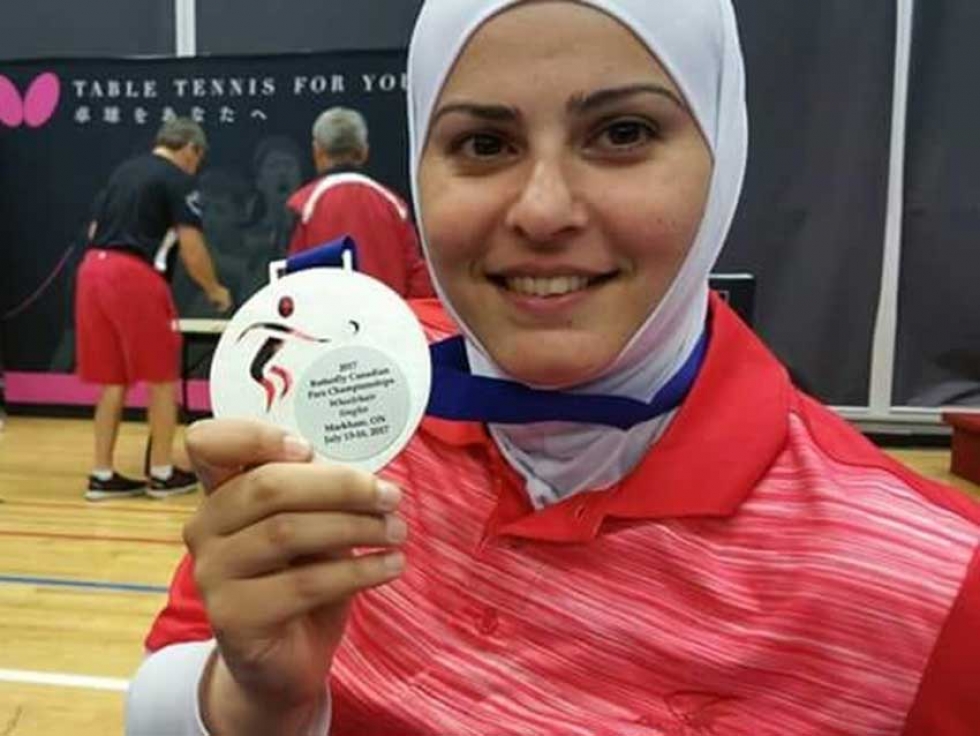 The Syrian Canadian Foundation Launches Crowdfunding Campaign for Syrian Newcomer & Champion Para Athlete Dema Dahouk
27
July


2018
The Syrian Canadian Foundation Launches Crowdfunding Campaign for Syrian Newcomer & Champion Para Athlete Dema Dahouk
Written by Syrian Canadian Foundation
Against all odds (including a family and community that did not accept her or believe in life after disability) Dema Dahouk, a para-athlete, became an international table tennis and weight lifting champion. Dema arrived in Hamilton, Canada in 2016 as part of the government's commitment to resettle Syrian refugees in Canada.
"The Syrian Canadian Foundation is calling on people to help us raise $10,000 to help make Dema's dream come true," says Bayan Khatib, Executive Director of the Syrian Canadian Foundation. "We will sponsor Dema to participate in local and international tournaments, starting with the September 2018 Canadian Para Championships in Markham, Ontario. The money raised will go towards Dema's training, equipment and travel costs."
"At the age of three, I got into a car accident and a subsequent medical error cause my disability. Since I was a child, people told me about all of the things I cannot do. My family didn't even get me a wheelchair until I was ten. They gave up on my future and didn't even understand why I wanted to go to school."
In July 2017, Dema competed in her first tournament in Canada: the Butterfly Canadian Championships (a national table tennis tournament). She scored a gold in the doubles and a silver in singles.
With the community's support Dema can make it to the Paralympics!
Beyond pursuing her own ambitions in sports, Dema's dream is to help others who face similar challenges. In her current hometown of Hamilton, Dema met dozens of people with disabilities that became inspired by her story. Dema wants to start a fitness and wellness program for them in Hamilton to help bring hope and confidence into their lives.
Contribute to the crowdfunding campaign for Dema on LaunchGood.com here