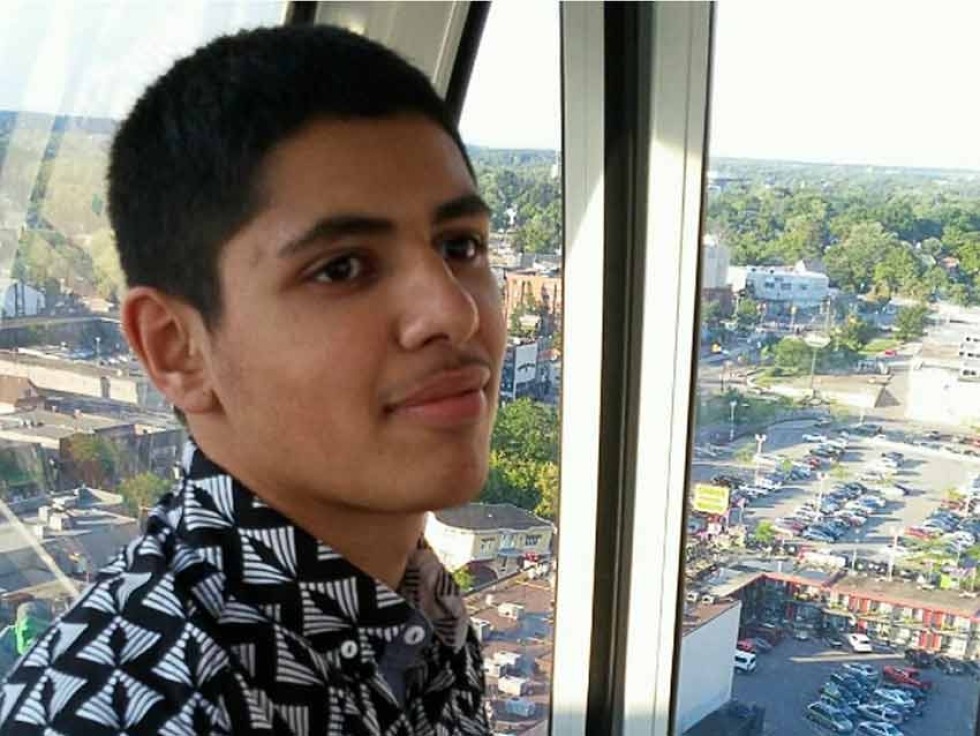 19 year old Iraqi Canadian Yosif Al-Hasnawi was a first year Brock University Medical Sciences student and aspiring doctor,
Brock News
19
Jan


2022
The Legacy of Yosif Al-Hasnawi: Memorial Bursary Fund and Lecture on Racial Justice in Health Care
Written by Making Headlines
What Happened?
As reported by CBC News "Al-Hasnawi, often referred to as a Good Samaritan, was shot outside the Al-Mustafa Islamic Centre after trying to intervene as two people accosted an older man. The 19-year-old died of a single gunshot wound."
His younger brother, Ahmad, 13 years old at the time, ran into a nearby convenience store and called 911.
As reported by CBC News, witnesses at the scene questioned the actions of paramedics, who didn't seem to believe Al Hasnawi's statements about the seriousness of his wound and the fact that he was having difficulty breathing. As reported by CBC News, "It took paramedics 23 minutes to leave the scene at Main and Sanford that night, the court heard. The teen was shot at 8:55 p.m. ET, and pronounced dead at St. Joseph's Hospital about an hour later."
A Hamilton Police officer who responded to the scene was investigated by the SIU, an Ontario agency which investigates police services, because this officer told dispatch that a 'BB gun' was possibly involved and that the Al-Hasnawi had 'minor injuries, superficial to abdomen'. The fired paramedics testified that they thought Al-Hasnawi had been shot with a BB or pellet gun, as stated by the Hamilton Police officer at the scene, but Yosif was actually shot by a .22-calibre handgun which hit an artery and vein.
Dr. Pat Croskerry, director of Dalhousie University's critical thinking program testified at the trial that "unconcious bias" may have played a role in the fired paramedics' assumptions about and behaviour towards Al Hasnawi. As reported by CBC News: 'You're finding things that are supporting what you've come to believe,' he said of the paramedics on scene. The doctor also noted that as Al-Hasnawi became more agitated over the night, the paramedics testified they made efforts to calm him down. This too was an error, he said, because it assumed he had control over what he was doing. But as oxygen to the teen's brain depleted and blood pooled in his body, Croskerry said, this wasn't the case."
The two fired Hamilton paramedics, Steven Snively, 55, and Christopher Marchant, 32, who were found guilty of failing to provide the necessities of life. As reported by CBC News, the judge in the case said Snively's and Marchant's actions that night amounted to a "marked departure" from the minimum standard expected of properly trained paramedics. He pointed to three issues:
Failure to properly identify that the wound was a penetrating one.
Their participation in dangerous lifts to move him from the sidewalk.
The delay in leaving the scene.
This week, they were sentenced to 18 months in the community. They are appealing their convictions.
In a victim impact statement read to the court in October 2017, Yosif's brother Ahmad, who at the age of 13 witnessed the shooting, made the 911 call, and witnessed the troubling handling of the situation by first responders, stated: "Yosif was the backbone of the family and a part of me has been lost for good, I can't remember being happy ever since he's been gone. I used to be a normal kid."
As reported by CBC News, "Al-Mostafa Islamic Centre director Amin Al-Tahir, another witness at the trial, wrote a statement saying Al-Hasnawi's death is being felt beyond Hamilton. 'The Muslim community feels that Canada has changed from the best, safe, secure and prosperous country in the world to a dangerous place which is no different than countries infested with violence and hate crimes,' the statement says."
As reported by CBC News,  this is a groundbreaking case as this is the first time paramedics in Canada were found guilty for their part in someone's death as a result of their actions while working. Experts have said it may change how emergency responders do their job in the future."
The man who shot Al Hasnawi, Dale King, was found not-guilty of second degree murder in 2019.
Watch Al Hasnawi's family react to the paramedics being found guilty (It may take time to load from YouTube)
The Legacy
Yosif Al-Hasnawi Memorial Lecture: Promoting Racial Justice in Health Care
As reported in the Toronto Star, "Ana Sanchez, a professor of health sciences at Brock University, helped students launch the event three years ago. She said launching the initial event was hard, as it was difficult to navigate through the emotions the event brought up for her and her students, while working with Al-Hasnawi's family who were also grieving. Sanchez said that you never know when you're in the presence of greatness or sorrow. 'I made a promise that from that day forward, I will be extra conscious of being kind and listening to students and advocating for them.' And for that reason she believes Al-Hasnawi 'actually helped us to change for the better.'"
The lecture series was founded by Brock medical sciences graduate Zanab Jafry in memory of Al-Hasnawi. As reported in Brock News,  "Zanab Jafry said during the 2017 vigil for Yosif that his 'incredible sacrifice … will not be forgotten,'" says Brock Human Rights and Anti-Racism Advisor Kattawe Henry. "This is just one of the ways Brock is helping to fulfil that commitment and support the Al-Hasnawi family by honouring not only Yosif's memory, but also his goals and aspirations."
The 2021 lecture was delivered by Notisha Massaquoi is considered an expert in the areas of health equity, anti-oppression and anti-Black racism. She holds a PhD from the University of Toronto/OISE in Social Justice Education and has consulted globally for the United Nations Social Development Council on the subject of racism and its impact on health outcomes for workforces.
Yosif Al Hasnawi Memorial Bursary
Brock University also established the Yosif Al Hasnawi Memorial Bursary which, according to the university, the bursary "provides financial aid for students who may not otherwise be able to continue their education at Brock University without support. This bursary will help ensure students worry less about their financial obligations and let them focus on learning, growing and maturing into Brock graduates instead." Yosif would have graduated in the Class of 2021 so members of that graduating class made financial gifts towards the Bursary Fund.
This article was produced exclusively for Muslim Link and should not be copied without prior permission from the site. For permission, please write to info@muslimlink.ca.