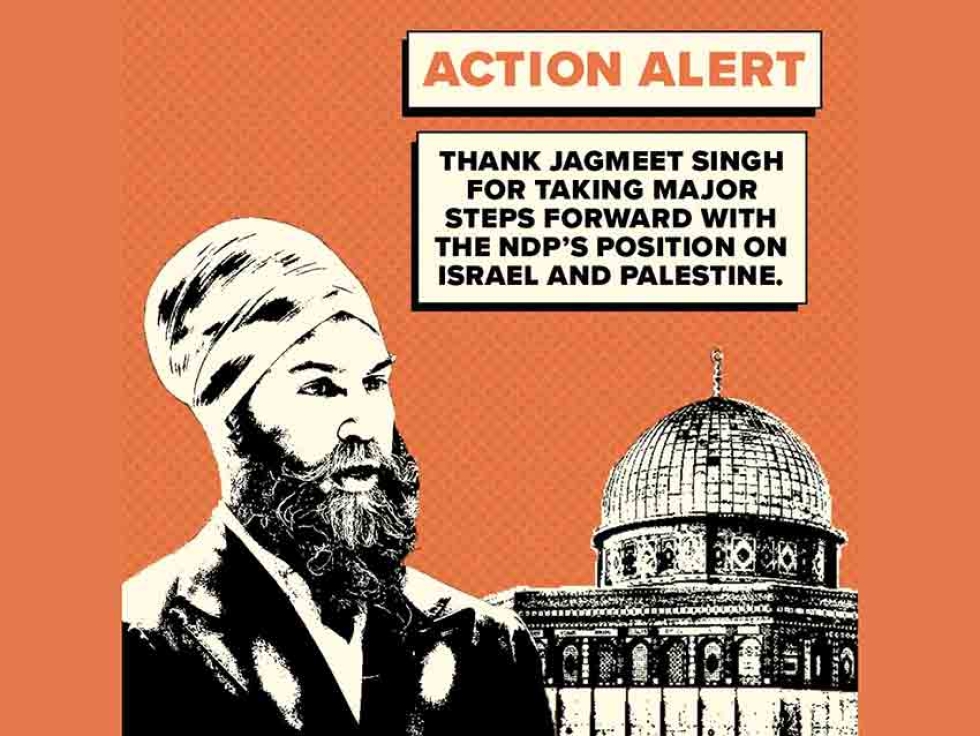 02
Oct


2022
We, along with many other allies, have been pushing for change so that Canada consistently stands for human rights everywhere.
We are pleased to see our leaders listening.
Jagmeet Singh was right for taking a major step forward with the NDP's position on Israel and Palestine.
Jagmeet Singh was right for his consistent condemnation on illegal settlements, house demolitions and plans of annexation, for demanding justice for slain journalist Shireen Abu Akleh, for supporting the jurisdiction of the [International Criminal Court] ICC, and for supporting Palestinian human rights groups.
However, there are many who are attacking Mr. Singh's decision to stand for human rights and for justice.
We need you to send a strong message today that we want the NDP's position on Palestine to stay consistent on human rights - a position we know hundreds of thousands of Canadians also support.