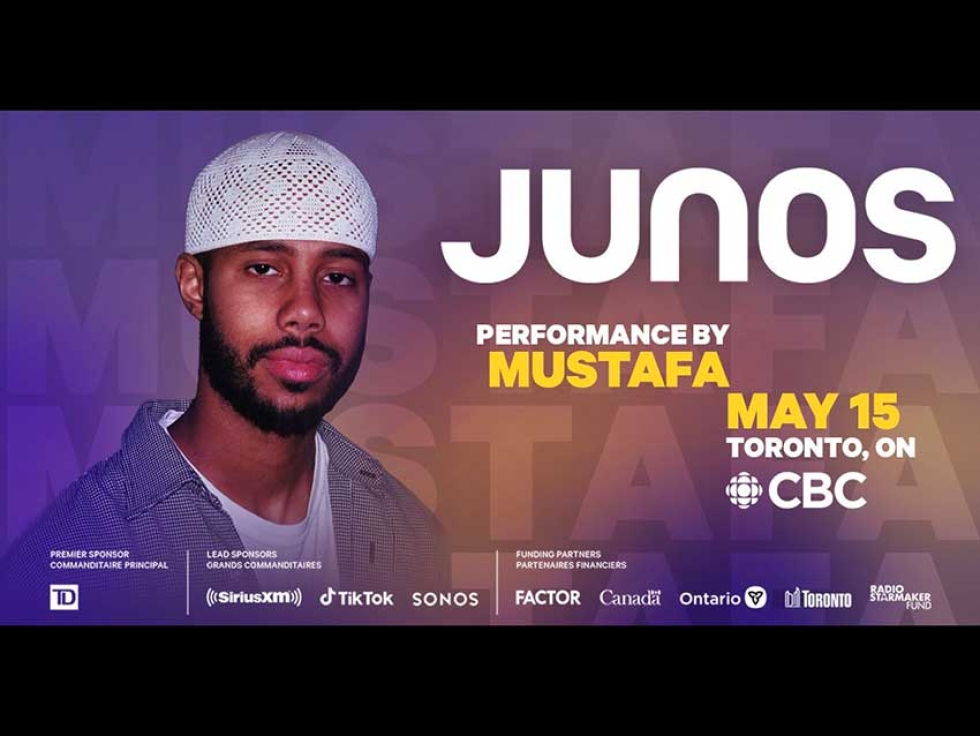 31
May


2022
Sudanese Canadian Artist Mustafa Wins Best Alternative Album of the Year at the 51st Annual JUNO Awards
Written by Making Headlines
Sudanese Canadian artist Mustafa's When Smoke Rises won best alternative album of the year at the 2022 JUNO Awards (Think Canada's Grammys) on May 15, 2022.
He was also nominated for Songwriter of the Year.
His album is an exploration of grief in the context of the lost of friends and the lost of a neighbourhood, Regent Park, to gentrification.
On May 28, 2021 Mustafa wrote the following reflection about the album on Facebook:
"God, it took years to find the courage to choose this path, took years to say this; my debut project, When Smoke Rises, is out everywhere! It's the beginning of everything, and the end of many things; those who are no longer, the buildings that are no longer, this hood that is no longer. And I thought I wrote a story about loss but really, it's a story on love, a love that's still living despite this war. To Smoke, to Ano, to Ali, to Santana, to everyone we lost, I hope I help make the space you left us with feel a touch more beautiful.
To Regent Park, my first love, where every dream was actualized, where some dreams died,
to my family, to Nusa, to Namarig, to Puffy, to Capo, to Safe, to Mattis, to Ging, to Simon, to Sol, to James Blake, to Sampha, to Nick, to Young rec., the list won't end; to everyone that has touched or lifted this record, my love is with you, these songs are obituaries, each melody a congregation for the dead, to give credit is not enough, thank you for giving me the space to create space."
Watch Mustafa's moving JUNO Awards acceptance speech below (It may take time to load)
Watch Mustafa perform 'Stay Alive" at the JUNO Awards below (It may take time to load)
To connect to Mustafa's music, click here
Follow Mustafa on Facebook here