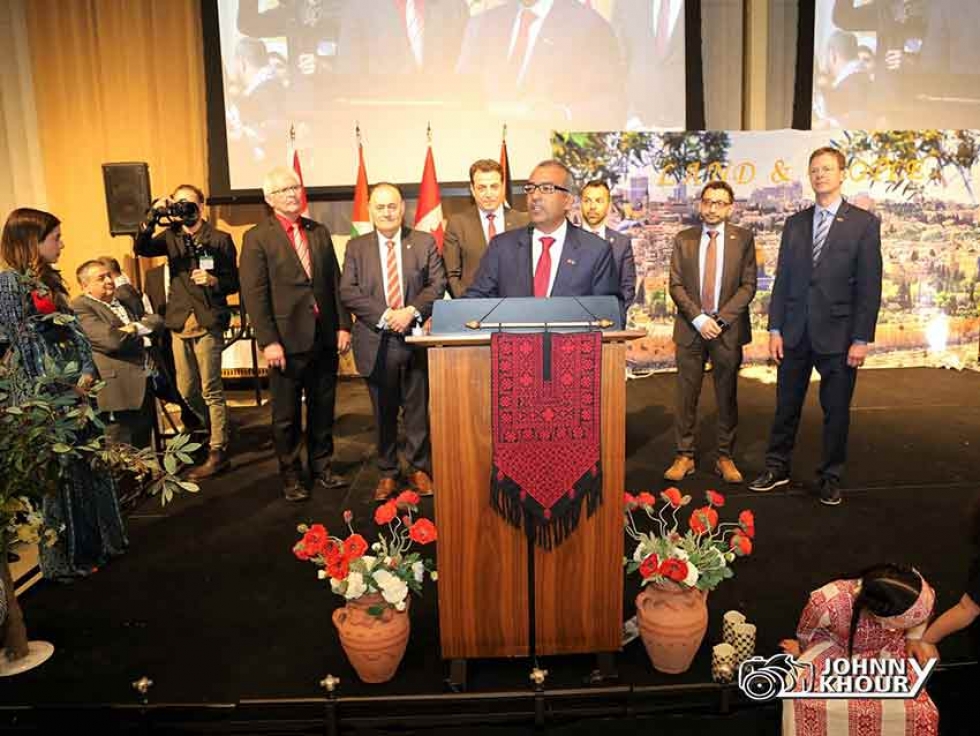 MP Chandra Arya speaking at the Palestine Day on the Hill on April 1, 2019.
Johnny Khoury Photography
11
Apr


2019
The Senegalese Ambassador to the United Nations, Shaikh Ahmed, participated in the important event as the Chairman of the Palestine Committee at the United Nations, as well as Dr. Riyad Mansour, Permanent Representative to the State of Palestine to the United Nations, in addition to Ambassador Nabil Maarouf of the Palestinian General delegation in Canada.
A number of Arab and foreign ambassadors in addition to a number of Canadian parlimentarians attended the ceremony on April 1, 2019. Representatives of most of the parties represented in the Canadian Parliament attended the ceremony, especially a number of the MPs who took part in the parliamentary trip to Palestine.
The Palestinian community in Ottawa has been very well represented and appeared in their best form. The event was attended by representatives of Palestinian communities and presidents and members from different Canadian cities.
After the folkloric Palestinian dance performance by the Kufiyeh group in Ottawa, Jamal Hamed, president of APAC, welcomed the audience and thanked them; in particular the Canadian parliamentarians who are always in solidarity with Palestine.
Mr. Hamed paid special tribute to the representatives of the Palestinian Canadian relations and then invited parliamentarians to the podium, including Chandra Arya (Liberal), Marwa Tabbara (Liberal), Omar Alghabra (Liberal, Chairman of the Palestine-Canada Parliamentary Friendship Group), Ziad Aboultaif (Conservative), Peter Julian (NDP), and Fayçal El-Khoury (Liberal), to name a few.
MP speakers addressed the crowd with emphasis on strengthening Palestinian-Canadian relations and expressed their happiness with the opportunity last year to visit Palestine and be informed first hand of the situation experienced by the Palestinians and witnessed the Israeli violations in the occupied Palestinian territories.
Ambassador Nabil Maalouf, who thanked APAC for its continued success in organizing this celebration, expressed his pride in the Palestinian community in Canada, especially on this day, which was attended by representatives of Palestinian associations from different Canadian cities. Ambassador Riyad Mansour, who delivered the speech to the MPs and the community on behalf of Palestine, praised the participants and the deputies and affirmed the official Palestinian position that there is no solution to the conflict in the Middle East except by establishing an independent Palestinian with East Jerusalem as its capital.
Watch a video with highlights from the Palestine Day on the Hill last year.