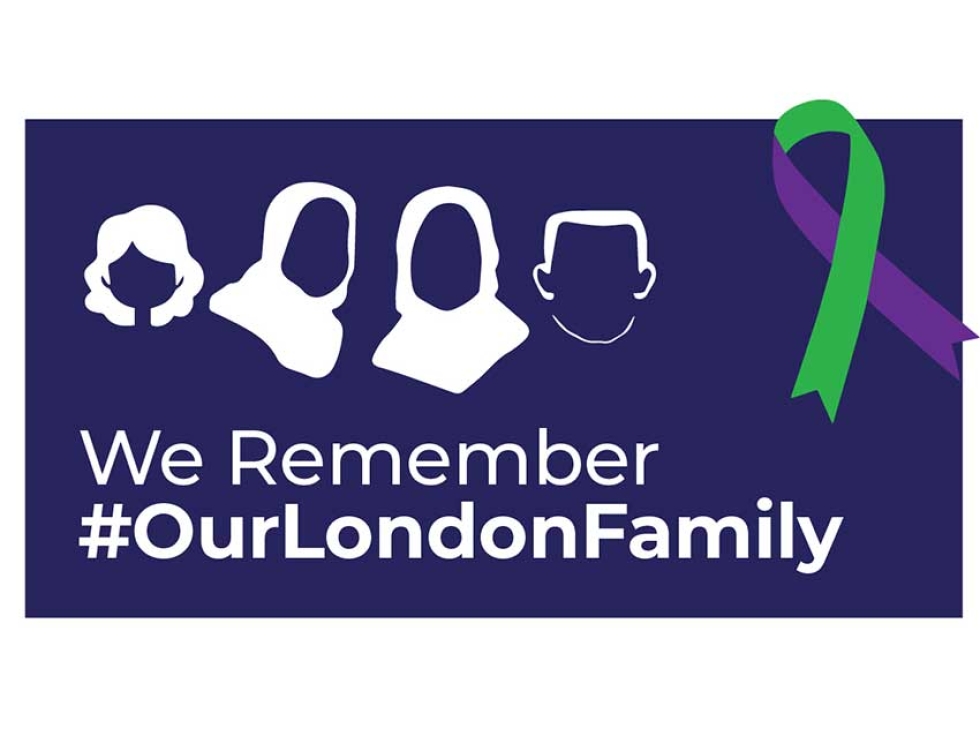 02
Jun


2023
Our London Family 2023: How the City of London Is Commemorating the Second Anniversary of The Terrorist Attack that Took Four Lives
Written by City of London
June 6, 2023 will mark the two-year commemoration of the terrorist attack that took the lives of four lives of Our London Family.
Members of the London community are honouring the family with several community events in hopes of continuing the healing for the community.
Community Events
June 3 to June 10: London Remembers Exhibit at Museum London

June 3: In Memory of Our London Family: Why Islam? organized by the London Muslim Mosque and the London Council of Imams

June 3: Unity in Remembrance: Honouring Our London Family organized by the Muslim Association of Canada (MAC)

June 4: Remembering Our London Family: Tree Planting & Plaque Placement at Islamic Cemetery London organized by the Pakistani Canadian Association of London

June 4: Confronting Islamophobia with Amira Elghawaby and Ginella Massa organized by the London Muslim Mosque and Canadian Race Relations Foundation

June 4: Islamophobia Doesn't Define Me organized by the Muslim Association of Canada (MAC)

June 5: Under Siege: Islamophobia and the 9/11 Generation with Dr. Jasmine Zine (Virtual) organized by the University of Western Ontario

June 6: Our London Family Vigil organized by Youth Coalition Combatting Islamophobia

June 8: Impacts of Hate Crimes & Islamophobia: Community Perspectives organized by the Muslim Resource Centre for Social Support and Integration (MRCSSI), the National Council of Canadian Muslims (NCCM), and London Police Services

June 8: Londoners Remember and Learn In Honour of #OurLondonFamily organized by London & Middlesex Local Immigration Partnership

June 17: PondFest 2023, unveiling the Garden of Reflection
June 22: Combatting Islamophobia Together: Fostering community safety through awareness & action organized by the Muslim Resource Centre for Social Support and Integration (MRCSSI)
London Public Library
The London Public Library is highlighting contemporary Muslim authors, stories and experiences. Visit any location to borrow books for adults and children by Muslim authors, honouring Muslim experiences and exploring themes of racism and empathy.  Children Books     Teen Books    Adult Books - Fiction    Adult Books - Non-Fiction
Classroom Resources & Activities
June 6th is etched in our memory. As we remember Our London Family, we are mindful of the grief this brings to each of our hearts but also the need for ongoing action and healing. I encourage educators to remind all students of classroom guidelines before starting these conversations while also recognizing this time can be especially difficult for Muslim students, families and staff.
Hold space for students to express themselves and provide opportunities for students to engage in different ways.
Ways to engage:
Consider holding a moment of silence in your classroom or school to honor Our London Family.
Organize a school-wide walk-in memory of "Our London Family" as a time to reflect, honour and bring attention to the issue of Islamophobia in our communities.
Wear purple and/or green
Create space for classroom learning, check out the ideas below.
Community Resources
As a community we need to continue to learn more on how we can disrupt Islamophobia and hate in our City. There are many community organizations  and resources available to Londoners who are interested in learning more about how we can be a more welcoming and inclusive City.
I am London campaign

Letters from Londoners in support of healing

Bill 86, Our London Family Act (Working Together to Combat Islamophobia and Hatred), 2022

A London for All – An Action Plan to Disrupt Islamophobia

To learn more and for updates, click here