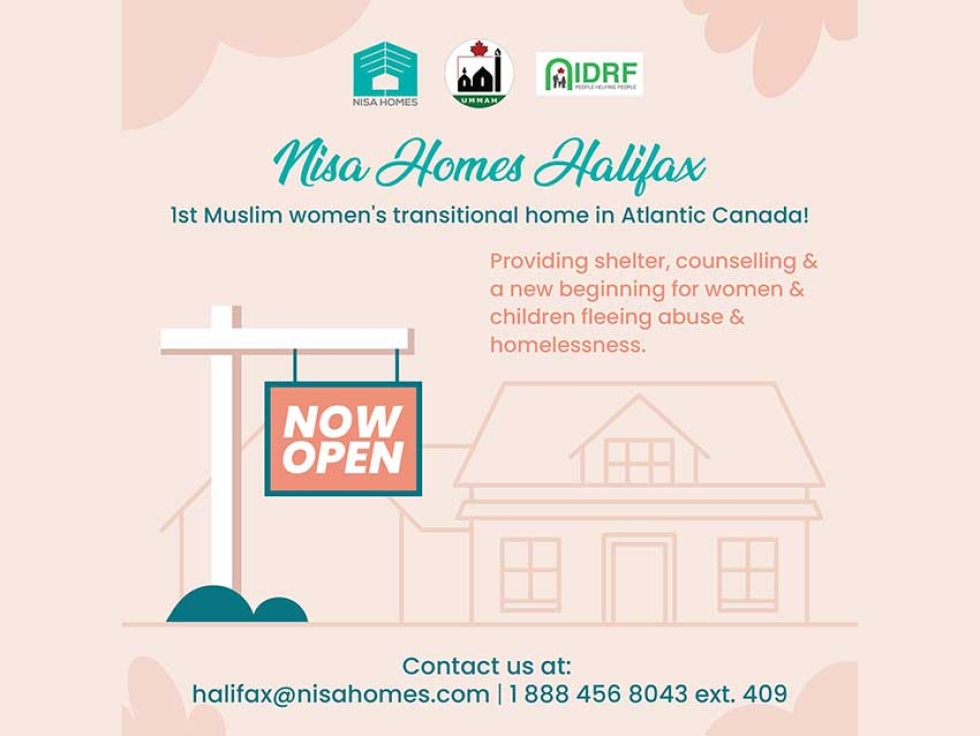 22
Oct


2022
Nisa Homes Opens Shelter for Women and Children in Halifax: Donations Needed
Written by nisa-homes
Alhumdulillah, with your support, we have now opened our 9th Home in Canada, in Halifax, NS.
This home is the first of it's kind in Atlantic Canada and aims to provide support for women & children in Nova Scotia, Newfoundland & Labrador, New Brunswick and Prince Edward Island, both at the shelter and through remote casework.
Nisa Homes Halifax can accommodate up to 12 women and children fleeing domestic violence, homelessness or seeking refuge in Canada. The home is located in a central location, close to amenities and holds 2 kitchens, 2 living rooms, a children's play and learn area, dining room and quiet space.
With the current population boom of newcomers and inter-provincial migrants to Halifax, the region is struggling with the demand on housing, transportation and services, especially culturally responsive services that can understand and effectively respond to the needs of new immigrants and refugees.
Additionally, the rental vacancy rate has dropped to 1%, which is lower than the 3% average in Canada while there is only one shelter for women fleeing domestic violence, which is turning away 70% of women seeking safety due to lack of space. 
We will be collecting essentials, like toiletry, kitchen basics, hygiene products and more, so the residents feel comfortable and at home. We kindly request that new items are dropped off at Ummah Masjid between October 24th – 28th.
Items can also be donated via our Halifax Amazon Wishlist.
To learn more about our donation drive, click here
Have questions about donations or are interested in volunteering or working with us? Contact us at: This email address is being protected from spambots. You need JavaScript enabled to view it. | 1 888 456 8043 ext. 409