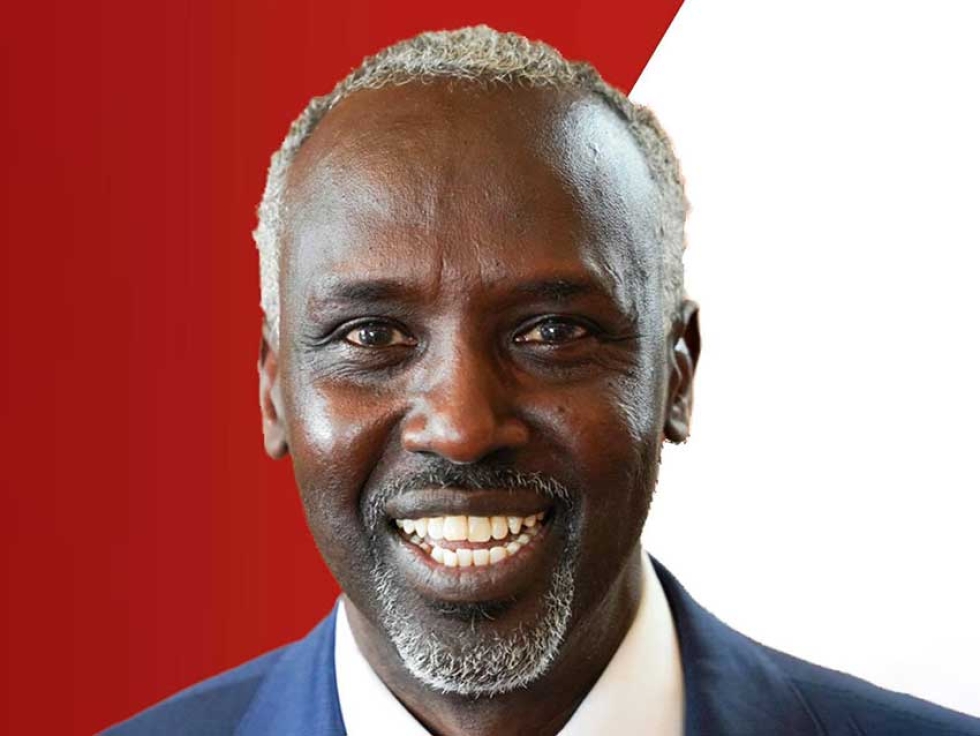 Meet Somali Canadian Ali Duale, First Muslim Elected to the Legislative Assembly of Nova Scotia
Liberal Party of Canada
14
Oct


2021
Meet Somali Canadian Ali Duale, First Muslim Elected to the Legislative Assembly of Nova Scotia
Written by Making Headlines
As the country's eyes were set on the snap federal election in September, a month earlier on August 17, 2021, Nova Scotians were making history during their provincial election.
Somali Canadian Ali Duale (Liberal) was elected to the Legislative Assembly of Nova Scotia representing the riding of Halifax-Armdale as their Member of the Legislative Assembly (MLA).
Duale is one of four Black MLAs who won in this election, which is record-setting for Nova Scotia. Despite having one of Canada's oldest Black communities, only 5 Black MLAs have ever been elected to the Legislative Assembly previously.
"I think it's something to celebrate, I think it's something to cherish," stated Duale in an interview with CBC, "It's 2021, and we're still talking about the first, "[housing, immigration, and migration] are the things we need to pay attention to. And those are the issues I'm bringing to the table in the legislature. It's not good enough to say to people to come here; we need to prepare," he explained. 
After fleeing Somalia in 1991 and living in a refugee camp in Kenya, Duale and his family came to Halifax in 1997. They were one of three other refugee families. The other two families eventually left Nova Scotia, but Duale's family stayed. According to his interview with CBC, "He credits his wife for that decision, saying it was the best place to raise their children and get further education. He and his wife took courses at the Nova Scotia Community College." Duale and his wife are now parents to eight children.
Since 2004, Ali has worked for the Halifax Regional Fire Department as a firefighter and spent time as the fire department's Diversity and Community Liaison Officer.
Duale also served on the board of the Ummah Masjid, one of Halifax's largest mosques. After his election the mosque posted on social media: "Our sincere and heartfelt congratulation to Ali Duale, MLA-elect of the Halifax Armdale Riding in the 41st General Election of Nova Scotia.  A former Somali refugee, a community volunteer, and a public servant for the last 16 years, Ali Duale will be the first Muslim MLA ever to be seated in the Nova Scotia Provincial Legislature. As a former Board Member of the Ummah Masjid & Community Center (UMCC), Ali contributed immensely to the growth and strategic direction of UMCC, and we are confident that Ali will continue to do the same for the people of Nova Scotia as an MLA. We would also like to extend our gratitude to those who stepped forward for public service in this General Election, particularly to all Muslim candidates for setting an example of public service for our youth. We are encouraged by the diversity of the newly elected legislature, and we hope that Nova Scotia will continue to set examples of positive changes for others in Canada to emulate. We are indeed very proud of our Nova Scotia!"
In 2017, Duale was profiled as part of the 'Our Canada, My Story' exhibit of the Canadian Museum for Human Rights. 
Watch the Canadian Museum for Human Rights 2017 profile of Duale below.
(It may take a few moments for the video to load from YouTube)

This article was produced exclusively for Muslim Link and should not be copied without prior permission from the site. For permission, please write to info@muslimlink.ca.