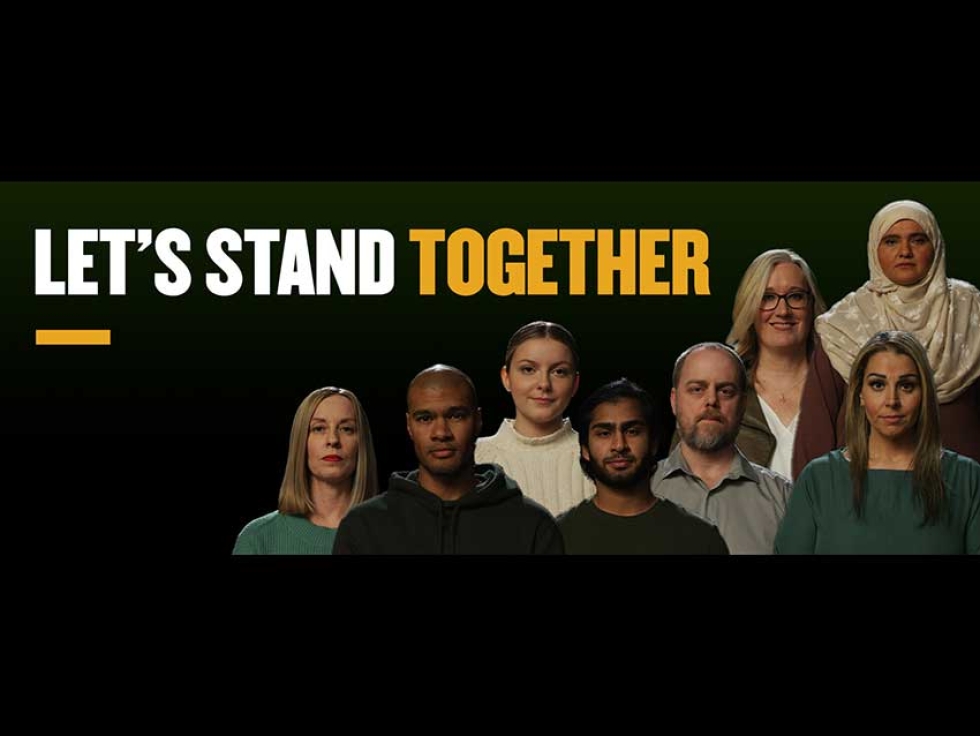 17
May


2023
New Survey Finds One-In-Three Non-Muslim Canadians Have No Interest In Being An Ally To The Muslim Community
Written by Zabiha Halal
Zabiha Halal aims to shine a light on the importance of allyship to the Canadian Muslim community with its 'Sharing Halal' campaign.
Despite a rise in incidents of anti-Muslim hate, one-in-three non-Muslim Canadians (31%) say they have no interest in being an ally to Muslims, according to a new survey by Zabiha Halal, Canada's #1 halal food brand. This is one of the findings Zabiha Halal uncovered in a national survey conducted by Leger, as part of its annual 'Sharing Halal' campaign that aims to challenge and dismantle Islamophobia in Canada.
With this year's survey, the brand was looking to uncover the current state of allyship with Muslims in Canada. The survey revealed less than half (46%) of non-Muslim Canadians consider themselves an ally to the Muslim community in Canada. Despite a number of anti-Muslim hate attacks that took place this past Ramadan in cities including Markham and Edmonton, and Statistics Canada data showing that hate crimes against Muslims in Canada jumped 71% in 2021 alone(1), only about half of Canadians overall (55%) believe that Islamophobia or anti-Muslim hate is a problem in this country.
Encouragingly, the survey findings also indicate that almost half of non-Muslim Canadians (46%) feel they would benefit from resources/tips on how to be a better ally to the Muslim community. That's why Zabiha Halal has partnered with the National Council of Canadian Muslims (NCCM) to share resources on the topic, available at www.SharingHalal.ca.
"Islamophobia continues to be a very real issue in this country and our survey findings indicate a significant allyship gap when it comes to supporting the Canadian Muslim community," said Sarah Khetty, Marketing Director of Maple Lodge Farms. "Many well-intentioned Canadians struggle with not knowing how to be an ally to the Muslim community, and we hope our 'Sharing Halal' campaign can help by providing the tips and resources they need to be effective allies."
The survey also uncovered that half of non-Muslim Canadians (49%) recognize they may have some misconceptions about Muslims; and only one-in-seven (14%) non-Muslim Canadians claim to have a strong understanding of what it means to be an ally to the Muslim community. What's more, the survey revealed that only 55% of Canadians overall say that they're comfortable speaking out against anti-Muslim hate when they see it happening in their community or workplace.
"Being an ally to the Muslim community means more than just being open-minded about the community. It means taking real action to stand up against intolerance and hate," said Aasiyah Khan, NCCM's Director of Education Programs. "We encourage Canadians to learn more about Islamophobia, the diversity of the Canadian Muslim experience and perspectives, and what they can do to make positive change in their communities, because Islamophobia will only be stopped when Muslims and non-Muslims stand together."
Zabiha Halal has been showcasing the diversity of people and perspectives the Canadian Muslim community holds in its 'Sharing Halal' campaign since 2019. Now in its fifth year, 'Sharing Halal' aims to foster a deeper understanding of the importance of allyship while encouraging non-Muslim Canadians to stand by the Muslim community both during and beyond incidents of anti-Muslim hate.
Central to the 2023 campaign is a powerful two-minute video directed by Muslim Canadian director, Adeel Shamsi, called 'Let's Stand Together'. The video features non-Muslim allies of the Muslim community taking the stage with their Muslim friends to share the actions – big or small – they've taken to demonstrate their support.
Watch the 'Sharing Halal'video online below:
To learn more about 'Sharing Halal', stand with the Muslim community, and hear their stories, visit www.SharingHalal.ca.
Join the conversation using #SharingHalal and #LetsStandTogether.
About Zabiha Halal
Working hand and hand with the Muslim community, Maple Lodge Farms launched Zabiha Halal with a line of certified Halal products over 30 years ago. Today, Zabiha Halal is Canada's #1 halal food brand - offering a wide variety of products that are both certified and endorsed by trusted Muslim organizations and community leaders. Learn more at ZabihaHalal.com or by visiting the brand's Instagram (@zabihahalal), Facebook (@ZabihaHalal) and Youtube channels (Zabiha Halal).
About The National Council of Canadian Muslims
The National Council of Canadian Muslims (NCCM) is an independent, non-partisan and non-profit organization. Built from within the Canadian Muslim community, NCCM is a leading voice for Muslim civic engagement and the promotion of human rights. Working in partnership with grassroots communities, NCCM engages in professional activism and develops strategies in anti-discrimination, community education & outreach, media relations and public advocacy. As a long-standing Canadian organization, NCCM has an exemplary record of defending rights and liberties, promoting active citizenship and upholding Canadian pluralism.
About the Research
Zabiha Halal commissioned Leger to conduct an online survey of 1,521 adult residents of Canada between March 31st and April 2nd, 2023 using Leger's online panel. No margin of error can be associated with a non-probability sample (i.e. a web panel in this case). For comparative purposes, though, a probability sample of 1,521 respondents would have a margin of error of ±2.5%, 19 times out of 20.  Post-stratification weights were applied to the sample based on 2021 census population parameters to ensure representation by province of Canada, age, and gender.