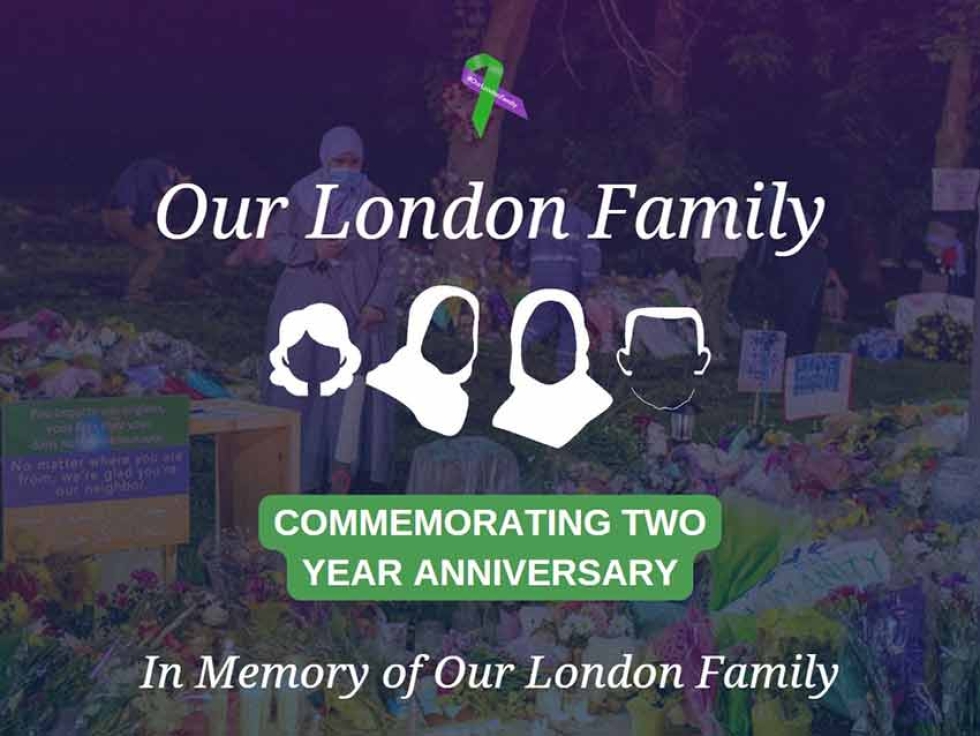 05
Jun


2023
Toronto - June 5th, 2023. The evening of June 6th, 2021 forever changed our community's perception of our place in Canada. A violent act that night in London, Ontario forced Canadians to look directly into the face of hate. We continue to unite against systemic Islamophobia and to push for tangible change on all levels.
June 6th 2023, marks the second anniversary of this attack. The National Council of Canadian Muslims (NCCM) calls on all Canadians to commemorate Our London Family on this second anniversary of the tragedy that took their lives all too soon. The memory of Our London Family has pushed many to re-examine the way Canada has handled Islamophobia, prompting our community to help spearhead the first National Action Summit on Islamophobia weeks after June 6th, 2021.
The Summit produced over 60 policy recommendations to challenge systemic Islamophobia, racism, and hate. Though many of the major items on the list have been tackled and accomplished, many more still remain to be implemented. We must push forward as we take this time to memorialize and reflect.
"On the second anniversary of this tragedy that shook so many of us, my thoughts are with the survivor, the caregivers, and the London community. We hope that today will serve as a reminder that Canada has yet to fully examine and challenge the systemic Islamophobia and racism within our social fabric and institutions that help normalize discrimination and hate," said NCCM CEO Stephen Brown.
"The more we have the courage to face this uncomfortable fact, the more chance of us all coming together—no matter what background or community we come from—to form a united front of good will to push for positive tangible change," he added.
NCCM has been challenging Canadians to join the fight against Islamophobia in their own surroundings and daily lives, be it speaking up in the workplace or engaging educators and administrators in local schools.
See here for details: https://www.nccm.ca/our-london-family/
This is the time to step up, regardless of which community we belong to. Hate is not a partisan issue. It is a challenge that must be met by a country that is united and determined to stamp it out.