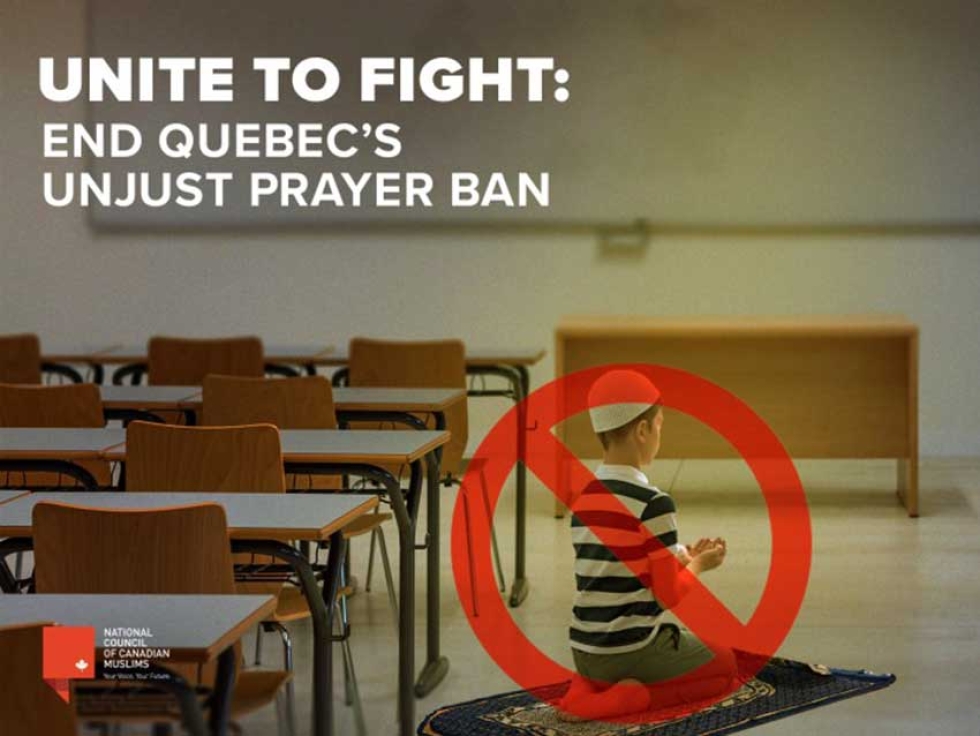 19
Jul


2023
The NCCM & CCLA are asking the Quebec Court of Appeal to review the decision that denied a request to suspend operation of the Decree, arguing that this decision is based on several errors of law and fact.
In June, shortly after the Decree came into effect, the NCCM and CCLA filed a legal challenge of the Decree, which is effectively a ban on prayers in school that violates the religious freedom of Quebec students.
"We cannot stand for a situation where Quebec students are being bullied and subjected to a regime at school where kids will be watched and surveilled to see if they are trying to pray," says Stephen Brown, Chief Executive Officer of NCCM. "The denial of Charter rights to any child is appalling. No student should have to hide to pray."
"Every day that the school prayer ban is in effect, Quebec students continue to be harmed." says Harini Sivalingam, Equality Program Director at the CCLA. "The government cannot continue to suppress the rights of religious minorities and we will stand up for the rights and freedoms of Quebec students impacted by this decision."
The appellants are represented by Olga Redko and Johanna Mortreux from IMK LLP of Montreal.
The NCCM is an independent, non-partisan and non-profit organization that is a leading voice for civic engagement and the promotion of human rights.
The CCLA is an independent, non-profit organization with supporters from across the country. Founded in 1964, the CCLA is a national human rights organization committed to defending the rights, dignity, safety, and freedoms of all people in Canada.
Message from NCCM's CEO
Asalamu alaikum / Peace be upon you 
By the grace of the Merciful, our children take on the future we give them. They are who we fight for.  Today, that fight is more urgent than ever. Today, it is time to renew our intentions.  You already know we are battling the Government of Quebec in court for their decision to ban prayers at public schools.
Salah is currently illegal in these schools.  
We argued and asked for this ban to be lifted until the courts can rule on its legality and constitutionality. The judge understood our point and agreed that the ban violates students' rights, but suggested that they weren't convinced on grounds like urgency. We are nowhere near done. We are appealing the judge's decision and will take every aspect of this fight as far as it will go. 
This is a long battle. It is an intense and draining fight for the soul of this country and for our religious freedoms.  
It is not something we can win without you. This is the time to stand with us. More than ever.  
Now is the time to step up. For our children's future. For their right to be Muslim, unapologetically.  
Do not abandon us. Be generous with your support.
Together, let's win.
Wasalam,
Stephen Brown, CEO of NCCM