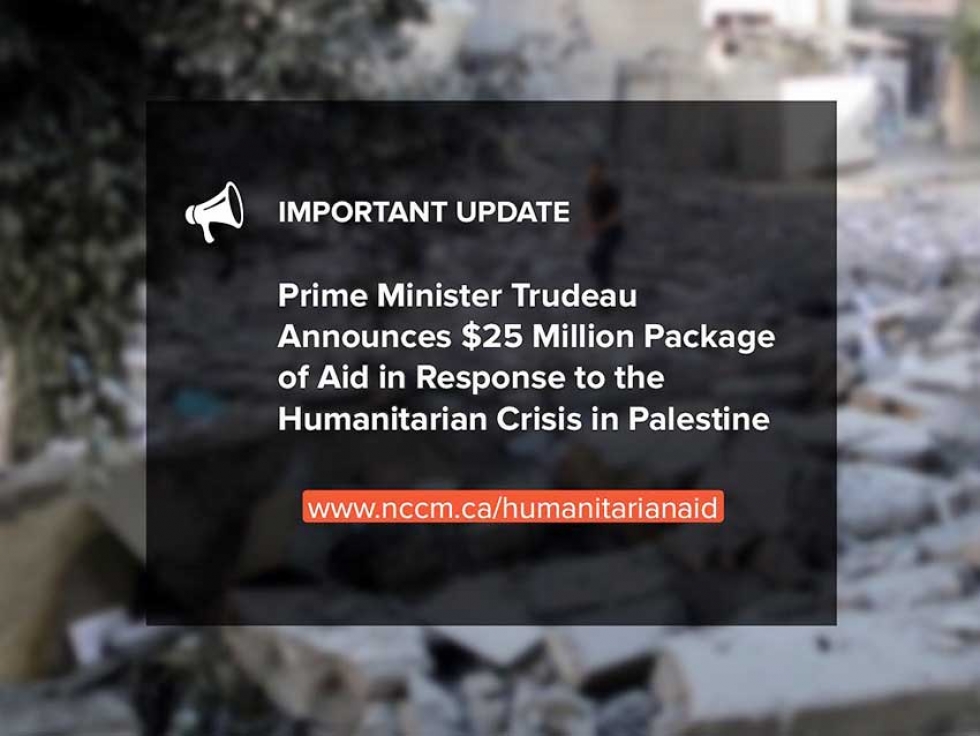 29
May


2021
National Council of Canadian Muslims (NCCM) Welcomes Prime Minister Trudeau's Announcement of a $25 Million Package of Aid in Response to the Humanitarian Crisis in Palestine
Written by National Council of Canadian Muslims
The National Council of Canadian Muslims (NCCM) welcomes the Government of Canada's announcement of a $25 million humanitarian aid package in response to the crisis in Palestine.
As a result of the ongoing human rights violations in Palestine, the population is suffering from a resource-depleted medical system that is unable to provide basic medical care, including vaccination programs to combat COVID-19.
"Thousands of Canadians from across the country wrote in to the Prime Minister to draw his attention to the urgent and critical need for humanitarian aid for Palestinians, and for sustainable measures that tackle the root of this crisis," said Fatema Abdalla, NCCM Communications Coordinator. "This package is a step in the right direction to uplift the people of Palestine from the devastation they faced after Israeli forces attacked several civilian targets in Gaza and the West Bank."