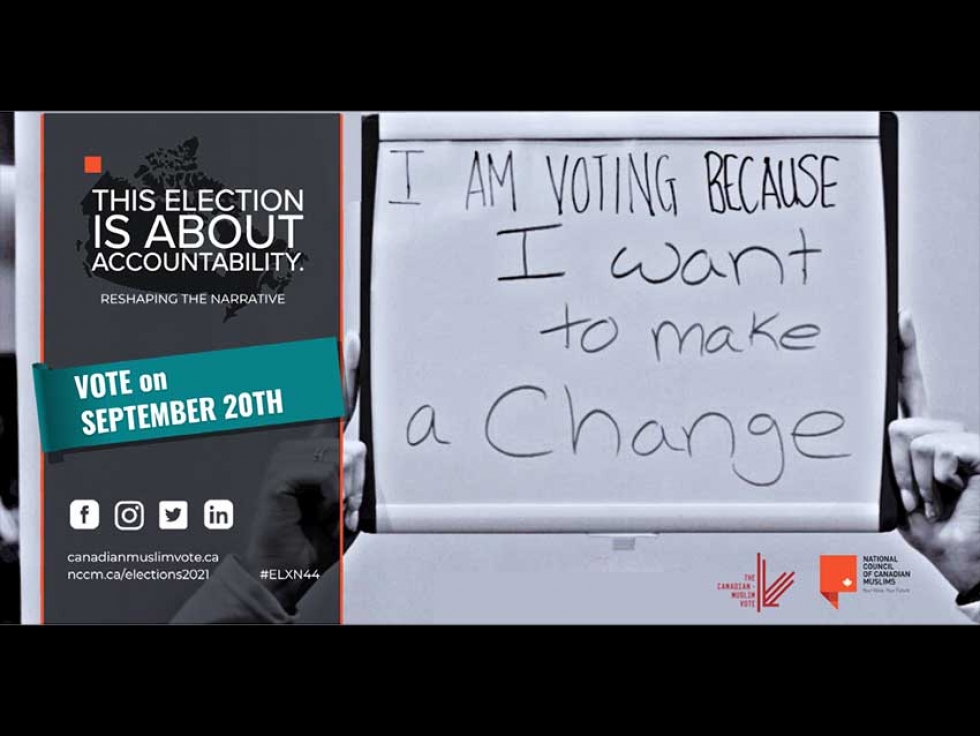 10
Sep


2021
On September 9, the National Council of Canadian Muslims (NCCM) released its Federal Elections Policy Guide, calling on all parties to adopt its recommendations on domestic and foreign policies related to Islamophobia, hate, and discrimination.
The guide highlights 35 key domestic areas of focus federally and 12 recommendations on foreign policy, including calls for a Special Envoy on Islamophobia, a national support fund for survivors of hate-motivated crimes, review of systemic discrimination in our national security agencies, addressing Bill 21, and standing against the violation of Palestinian human rights, among several other recommendations.
"In the last 4 years, Canadian Muslims have lost 11 lives in 3 lethal attacks driven by Islamophobia. We, as a country, cannot let this go on. We are calling on all candidates running for office to take an unwavering stance against Islamophobia and commit to real action on the recommendations in our Federal Elections Policy Guide. It is clear that there is much we can do in Canada to stem the tide of hate. Now, we need leaders in office who have the political courage and will to take those steps," said Mustafa Farooq, CEO of NCCM.
The NCCM Federal Elections Policy Guide is available to download online in English and French at www.nccm.ca/elections2021.
The NCCM is an independent, non-partisan and non-profit organization that is a leading voice for civic engagement and the promotion of human rights.