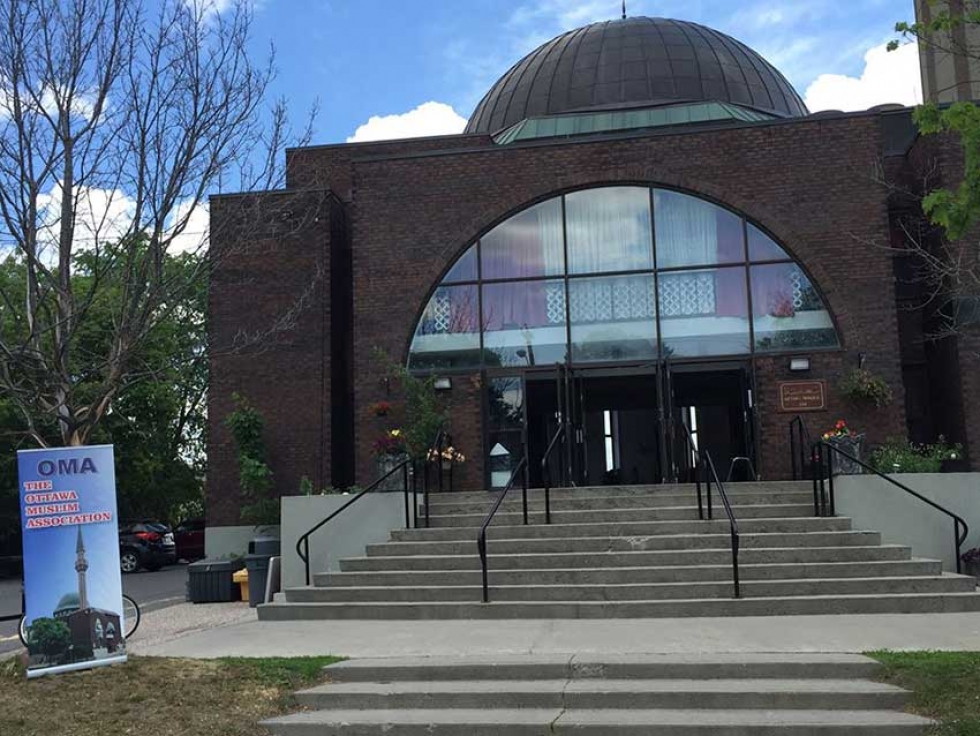 The Ottawa Muslim Association (OMA) received $46,000 by applying to the federal government's SIP program to enhance the security of its property
Ottawa Muslim Association
18
January


2018
Muslim centre's request for security funding denied one year after hate incident
Written by Salma Mahgoub
The federal government rejected an Ottawa Muslim centre's application for money to improve the security of its property, one year after it was the target of a hate crime.
The Ottawa police investigated a hate crime in April 2016 at a local Islamic school which was spray-painted with hateful messages. After the incident, the Ahlul-Bayt Centre which runs the private elementary school requested federal funding to upgrade the school's fence, gates, and doors for better security. But their request was declined.
The centre applied for money through Public Safety Canada's Security Infrastructure Program (SIP), which aims to help communities at risk of hate-motivated crime feel more secure by funding projects that would enhance the security of their property.
The SIP is available to non-profit organizations, including places of worship, community centres, and provincially recognized private schools.
"We don't have an excess amount of money for the extra security measures," said Kamal Fahs, president of the Ahlul-Bayt Centre. "We explained this in our application, but unfortunately they didn't respond to that."
In June 2017, Public Safety Canada explained to Fahs in a letter that the request was declined because of the high volume of applications received and limited funding available for the security program.
While the government received 246 applications with funding requests adding up to $10.3 million, only $2 million were available in funding for 2017-18, according to the letter. This meant some requests were turned down.
Without access to funding from the program, Fahs said the Ahlul-Bayt school began taking its own safety measures, by locking the school gates while students are in the playground. "We're just trying to take measures as much as possible on our own."
Other Muslim organization files successful application
The government announced thousands of dollars in funding in November 2017 to support an Ottawa-based Muslim organization, which was also the target of a hate crime.
The Ottawa Muslim Association (OMA) received $46,000 by applying for the SIP to enhance the security of its property, which includes a mosque that was vandalised with hateful graffiti in November 2016.
The OMA has already used the funds to install new security cameras in its mosque located west of Ottawa's downtown core. The organization's president, Naeem Malik, said the enhanced security measures make the place of worship safer for the time being.
"When you have security cameras you can see what's going on and the cameras can record 24 hours a day, even when we're not here," said Malik. "If you have someone trying to break in or do some damage, at least we'll have the video."
Malik said the association relies largely on donations and did not have the financial means to upgrade its security alone, especially after purchasing a new property next door for $1.6 million.
Hate crimes against Muslims drop
Hate crimes against Muslims, such as those targeting the OMA mosque and Ahlul-Bayt school, decreased by 13 per cent between 2015 and 2016, according to an analysis of data Statistics Canada uses to track police-reported hate crimes.
This drop comes after hate crimes against Muslims rose by 60 per cent from 2014 to 2015—the highest increase among any religious group.
While news of the decline is encouraging, there remains concern regarding the severity and nature of hate crimes targeting Muslims, Huda Alsarraj, the human rights officer for the National Council of Canadian Muslims, said in a press release.
This January 29 will mark the first anniversary of the devastating Quebec mosque shooting, where six Muslim men were killed in what the Prime Minister called a terrorist attack.
"This concern is compounded by the fact that hate crimes are among the most under-reported of all crimes in Canada with research showing that up to two-thirds of victims do not report such crimes," said Alsarraj.
A hate crime refers to a criminal offence motivated by bias, prejudice, or hate based on factors such as religion, race, or nationality.
This article was produced exclusively for Muslim Link and should not be copied without prior permission from the site. For permission, please write to info@muslimlink.ca.