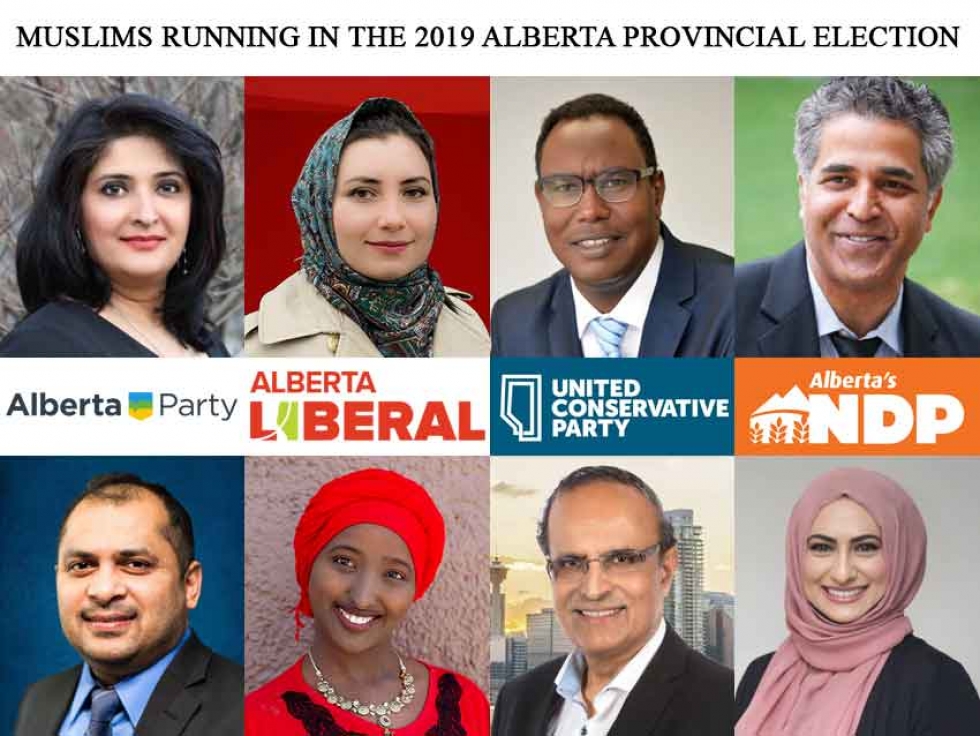 11
Apr


2019
Muslim Canadians Running in the 2019 Alberta Provincial Election
Written by Making Headlines
The Alberta Provincial Election is taking place on Tuesday, April 16, 2019. 
Several candidates with Muslim backgrounds are running for the four major political parties running in the 2019 Alberta Provincial Election.
Muslim Link feels our readers would benefit from learning more about each of these candidates.
A person's religious identity should not matter in terms of politics, but it is inspiring to see such a wide range of candidates from Muslim backgrounds being welcomed into politically diverse parties in Alberta.
It is also striking as one will note a wider diversity in the Alberta candidates from Muslim backgrounds, particularly in terms of the number of women running for office, in comparison to candidates from Muslim backgrounds who ran in the 2018 Ontario Provincial Elections.
We have included links to the candidate's websites and social media where available.
THIS IS NOT A COMPLETE LIST.
If there are candidates we should add, please email us at This email address is being protected from spambots. You need JavaScript enabled to view it..
Candidates are listed in alphabetical order.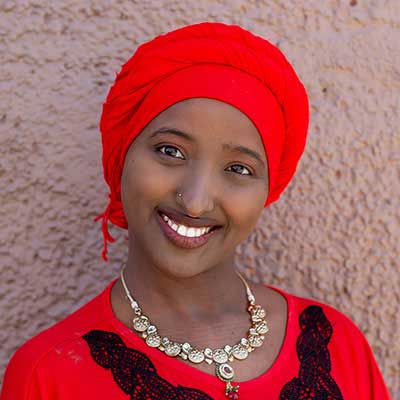 Faiza Ali Abdi Alberta Liberal Party Candidate for Calgary McCall
Somali Canadian Faiza Ali Abdi immigrated to Montreal when she was 8 years old and then moved to Calgary 10 years ago. She is fluent in three languages French, English and Somali. She is married with five children. Faiza volunteers with a variety of organizations and is also continuing her education. She believes strongly in the Liberal values of individual freedoms, equality of opportunity and fairness for future generations. Alberta Liberal Party Webpage.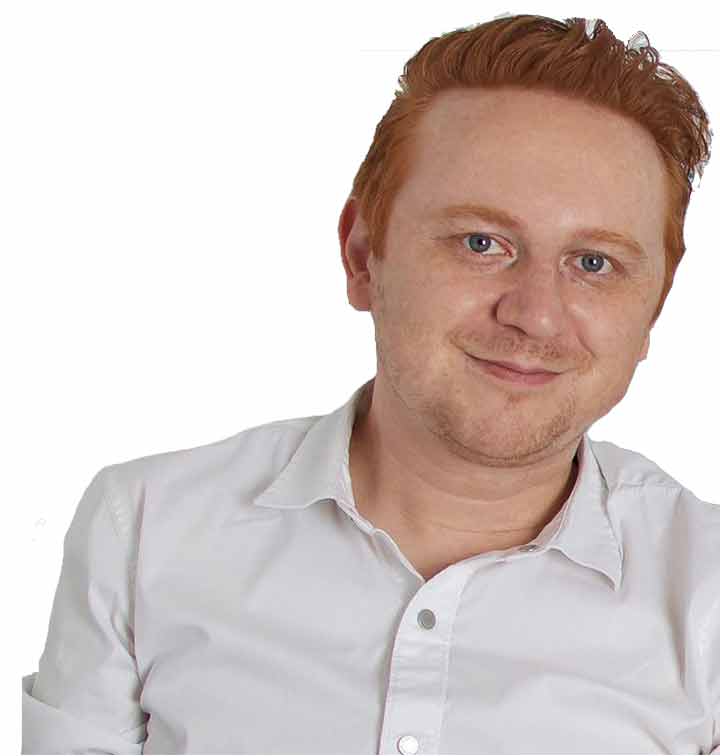 Mickey Amery is the United Conservative Party Candidate for Calgary-Cross
Lebanese Canadian Mickey Amery is a proud, lifelong Calgarian and believes that there is no better place for him and his wife to raise their three children. Operating a small law office in East Calgary, Mickey practices in the areas of family and real estate law. He is the son of Moe Amery who was a Progressive Conservative MLA for Calgary-East. Mickey Amery's Website.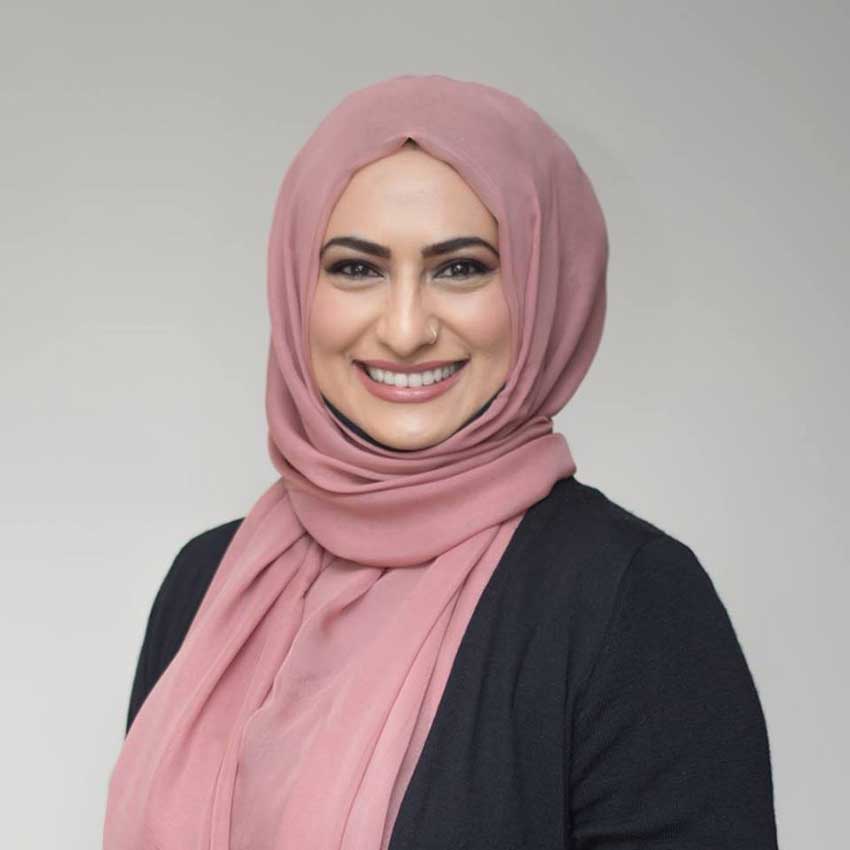 Sameena Arif New Democratic Party Candidate for Calgary-Foothills
Pakistani Canadian Sameena Arif is strongly committed to her Calgary community. Her history of deep dedication to public service and education will make her an excellent MLA for Calgary-Foothills. An educator at her core, Sameena built her career as a teacher in the Middle East and as a social educator and settlement counsellor in Canada. Sameena holds a Bachelor of Arts degree with a major in Education from the University of Punjab in Pakistan. Since her arrival in Canada 15 years ago, she has worked with some of Calgary's most vulnerable populations including immigrant seniors and youth. She is currently working as a Seniors' Program Coordinator at an immigrant serving agency. NDP Webpage, Facebook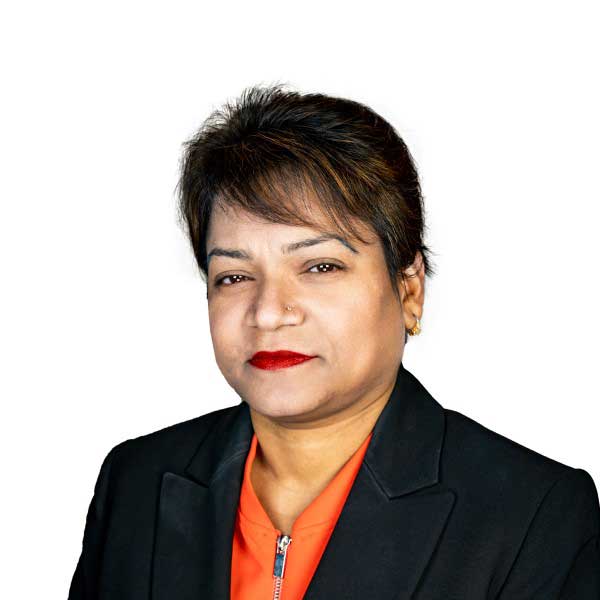 Gulshan Akter is the New Democratic Party Candidate for Calgary West
As both a healthcare professional and successful entrepreneur, Bangladeshi Canadian Gulshan Akter understands what matters to everyday Albertans. A Registered Diagnostic Medical Sonographer, she knows that Albertans expect an effective healthcare system. She is proud of the work Rachel Notley's team has done to improve healthcare in Alberta, and is committed to ensuring that Alberta patients are well taken care of in good hospitals. Originally a specialist physician from Bangladesh, Gulshan, her husband and son now call Calgary home. NDP Webpage.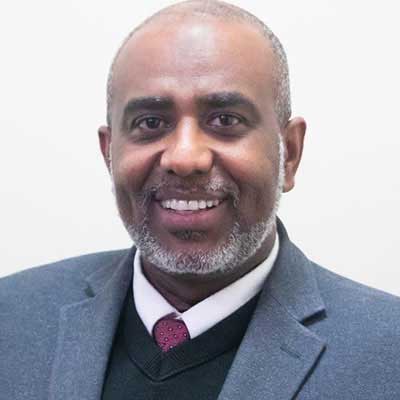 Abdi Bakal is the Alberta Liberal Party Candidate for Edmonton Millwoods
Immigrating to Canada in 1988, Somali Canadian Abdi Bakal currently lives in Edmonton-Millwoods. Abdi has been deeply involved in the Somali Community and won the Alberta Centennial Medal for his community involvement. Abdi studied Manufacturing Technology and currently works in public transportation. Alberta Liberal Webpage.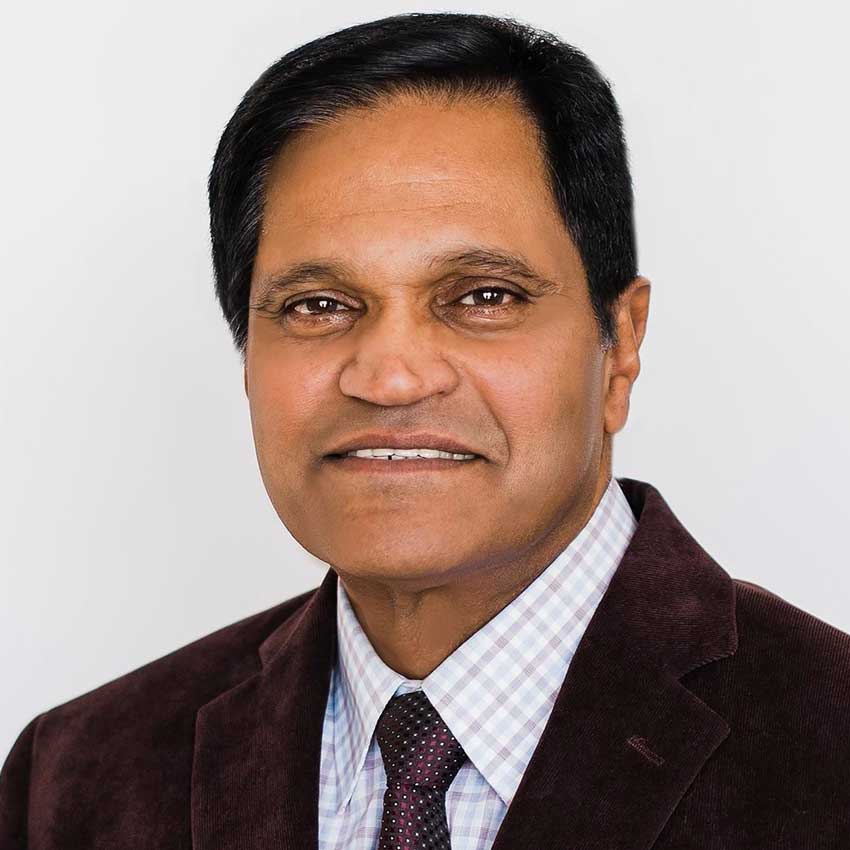 Hafeez Chishti is the Alberta New Democratic Party Candidate for Calgary North West
Hafeez Chishti is a geoscientist and holds a PhD in oil shale geochemistry from the University of Leeds. He is a sought after expert in his field, and with a background of several years as an Associate Professor, he has worked for Calgary's energy sector as an advisor and a consultant since 2001. He has managed projects for numerous organizations including Imperial Oil, Shell, Petro Canada, Nexen Energy, Canadian Natural Resource, ConocoPhillips, Husky Energy, Encana and Cenovus. Alberta NDP Webpage, Facebook.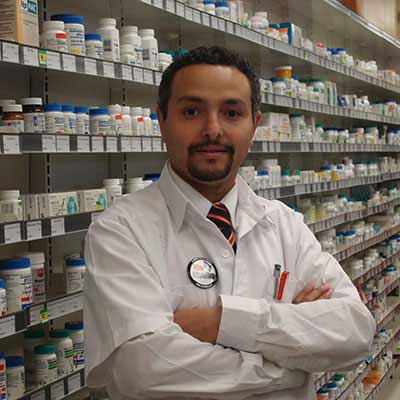 Mo Elsalhy is the Alberta Party Candidate for Edmonton South West
"The way I define myself is as a father, husband, pharmacist, business owner, and hopefully once again, an ambassador, champion or conveyor of people's hopes and aspirations. An MLA's primary duty is to the people he/she represents first and foremost before any partisan, professional or other affiliations." Alberta Party Webpage, Facebook.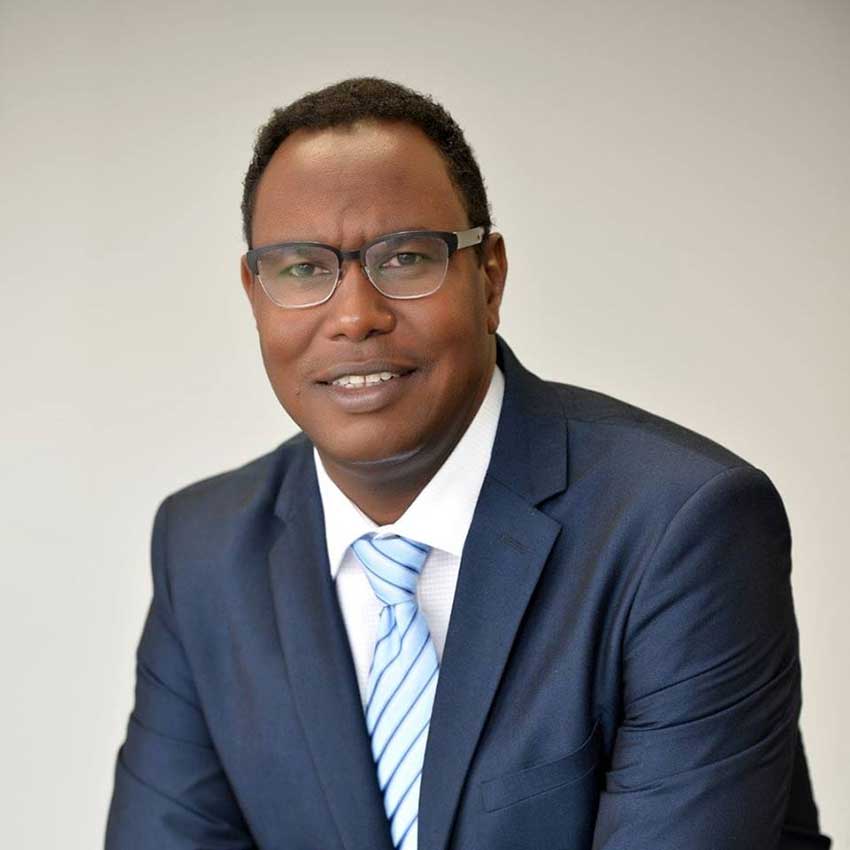 Ali Eltayeb is the United Conservative Party Candidate for Edmonton North West
"As an immigrant, I worked at various jobs while earning my MBA. Today, I'm a successful businessman with three offices in the Edmonton area. Community is very important for our family – my wife, Nada, our three children and me. We live in the constituency of Edmonton-North West, in the neighbourhood known as Oxford. We know our neighbours, and we share their values and aspirations. The diversity of the area makes it a special place to call our home." United Conservative Party Website, Facebook.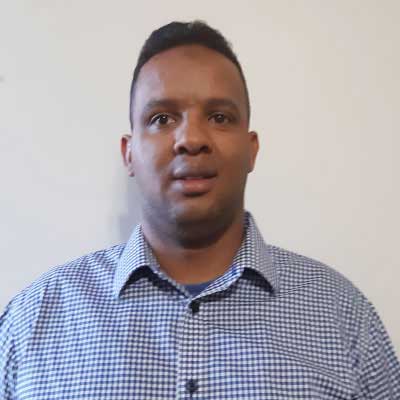 Jamal Farah is the Alberta Liberal Party Candidate for Brooks-Medicine Hat
Immigrating to Canada in 2008, Somali Canadian Jamah Farah currently lives in Brooks-Medicine Hat. Jamah has been deeply involved in the Somali Community and now is Chairman of the Somali Community Organization in Brooks. Jamah studied Electrical Engineering Technology at Humber College in Toronto and currently works for JBS Food Canada. Alberta Liberal Webpage.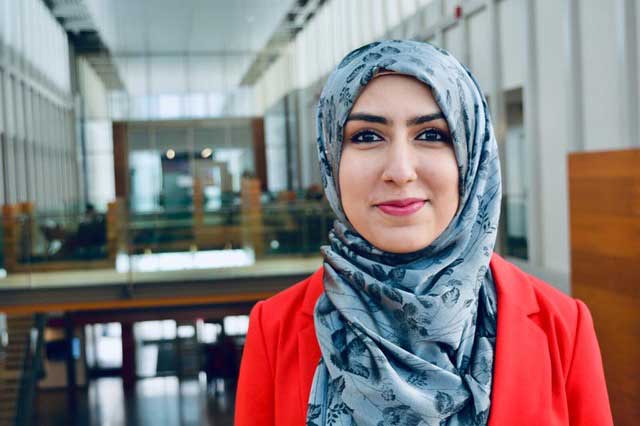 Saliha Haq is the Alberta Liberal Party Candidate for Calgary-North
Saliha is a resident of Panorama Hills, and is currently studying at the University of Calgary. In her spare time, Saliha enjoys volunteering at Foothills Medical Centre. Saliha is concerned about the lack of a public high school, as well as an urgent care centre in our community. Saliha's vision for Alberta's future is for us to become an international centre for education and innovation, so that we can attract the world's most creative minds, and be an economic leader on the world stage. Alberta Liberal Party Webpage.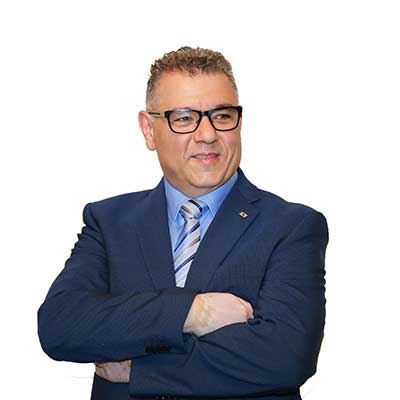 Ali Haymour is the Alberta Party Candidate for Edmonton Decore
"I was born and raised in north Edmonton. I'm proud to serve my community as an Alberta Sheriff. I'm an avid volunteer, community advocate, and proud to be a veteran of the Canadian Armed Forces. I have a wonderful wife and two lovely children, and I want them to enjoy the Edmonton I remember… a safe, vibrant city filled with enthusiasm and pride." Alberta Party Webpage, Facebook.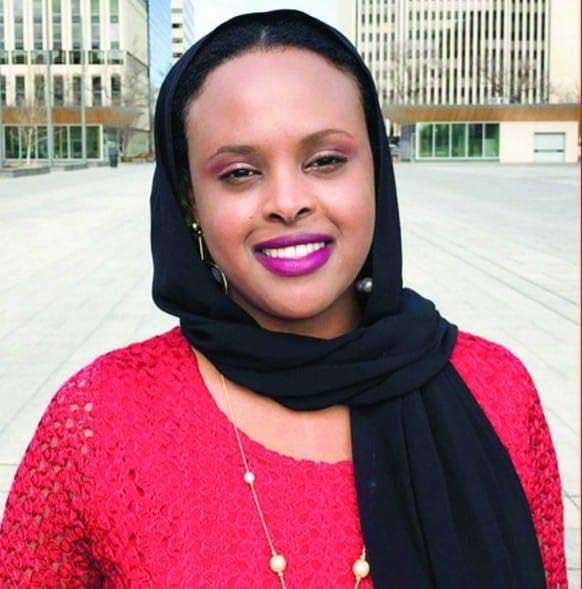 Shadea Hussein is the Alberta Liberal Party Candidate for Edmonton-Beverly-Clareview
Somali Canadian Shadea Hussein is a proud Canadian business owner with Somali roots who is fluent in both English and French. She has worked in the banking industry for several years in Canada and Dubai. Alberta Liberal Party Webpage.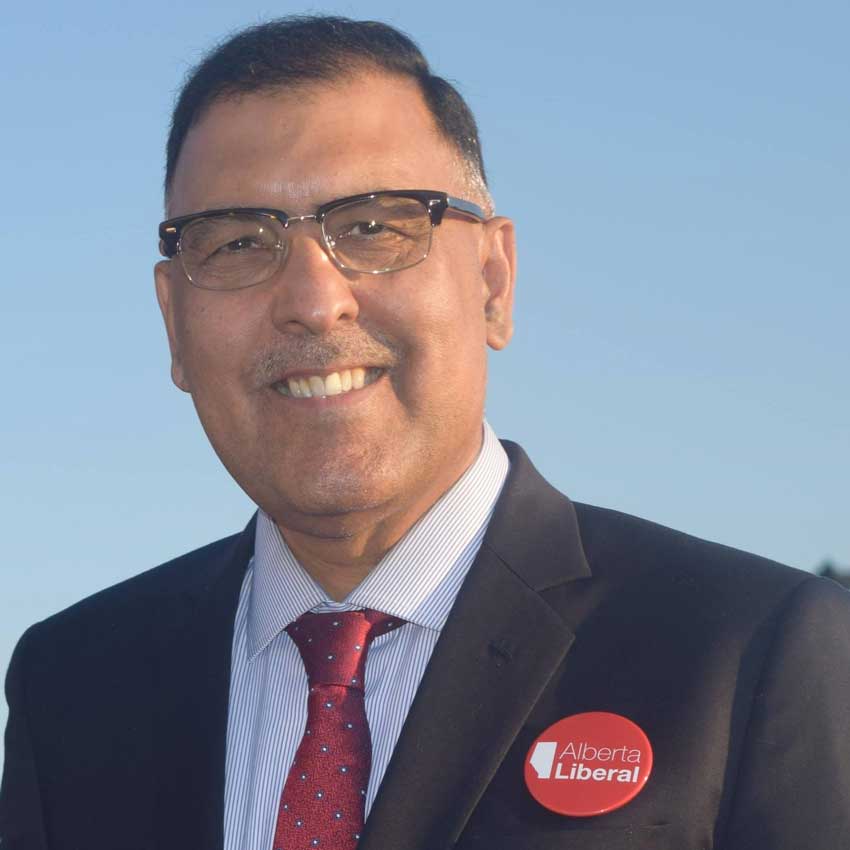 Gul Khan is the Alberta Liberal Party Candidate for Calgary North East
Gul Khan is a well-known businessman and community leader who has lived in this constituency since 2005. Gul Khan has created jobs for Calgarians and helped to build the Alberta economy. Gul Khan understands the importance of a strong economy, job growth, quality health care, good education, public safety and a strong society. Gul Khan speaks English, Spanish, Urdu/Hindi, and Pashto. Gul Khan admires Nelson Mandela, Gandhi, and Jinnah. Gul Khan enjoys playing cricket and golf and travelling to meet new people and explore new places. Alberta Liberal Party Website, Facebook.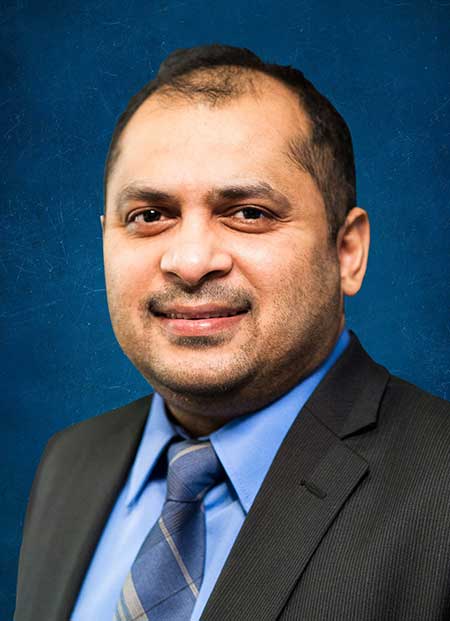 Manwar Khan is the Alberta Party Candidate for Edmonton Manning
Bangladeshi Canadian Manwar Khan has dedicated the last several years to raising public awareness of bullying across Alberta. In 2006, Manwar graduated from the University of Lethbridge with a bachelor in computer science. After graduation, he started his career with Suncor Energy, one of the leading Canadian oil companies in Calgary. In 2007, he was offered a position with Alberta Public Service with the Ministry of Community and Social Services. Manwar Khan's motto boils down to four simple words: Don't be a bystander. The 38-year-old was riding the Edmonton LRT home one day in late 2012 when he became witness to a devastating and ultimately fatal beating on a train car. He tried to intervene, but couldn't do so safely. He appealed to other transit riders in the car but frozen by fear, none of them got up to help. Khan came forward after news of the LRT attack broke, and received hundreds of messages from public officials and everyday Edmontonians alike, commending him for his efforts. From there he built a movement, encouraging all of us to take an active role to make sure our communities are safe for all of us. He started with a rally in Edmonton and since then his message has taken on a life of its own, spreading to cities large and small, with more than 17 different rallies already. His efforts were noticed by Canada's Governor General, who invited Khan to Ottawa in July 2014 to receive the "Caring Canadian" award. Alberta Party Webpage, Twitter, Facebook.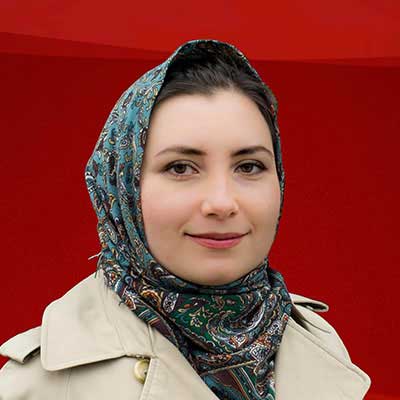 Maria Omar is the Alberta Liberal Party Candidate for Edmonton Meadows
Maria Omar grew up in Europe having access to free quality education that allowed her to develop passion for innovation, learning, and problem solving. Her first public appearance regarding human rights issues was in grade 6. Maria graduated with honours in Political Science and Finance. Maria founded a stock trading company in 2008. Two years ago Maria joined a non-profit organisation as a treasurer, and revived it, such that it now provides multiple education programs, access to therapy, subsidized projects, outreach opportunities and united advocacy with other non-profits, universities, school boards across various jurisdictions of education. Maria's passion for education and health is grounded in her love for her own child, whose unique educational needs she nurtures at home. She states, "There are no children with special needs, there are children with special powers and every child is able to learn given the supportive environment." Maria is passionate about making life better for the people of Edmonton-Meadows. She is fluent in Russian and English. Maria Omar's Website, Facebook.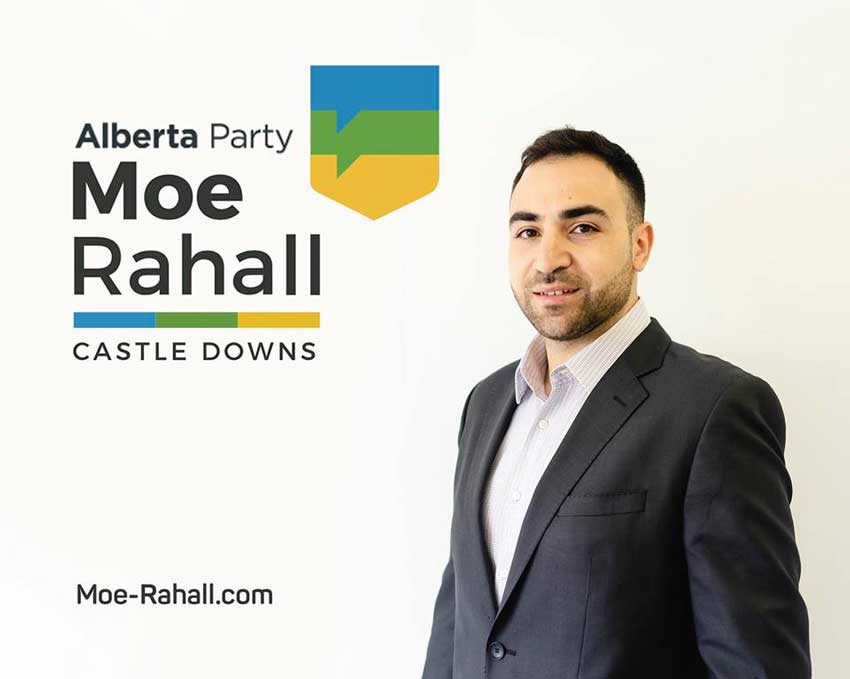 Moe Rahall is the Alberta Party Candidate for Edmonton Castle Downs
Born in Lebanon, Moe came to Canada with his family when he was two years old. His father worked in the asbestos mines in British Columbia before moving to Edmonton in 1992 and started a hair salon. Moe attended elementary, junior and senior high in north Edmonton, graduating from Queen Elizabeth High School in 2005. He joined the family business, Shadified Salons, after graduation and earned his journeyman certificate. The family-owned business now operates five salons and employs more than 60 people. In addition, Moe started a construction company in 2012 that built houses in the Edmonton-Castle Downs constituency. Alberta Party Website, Facebook.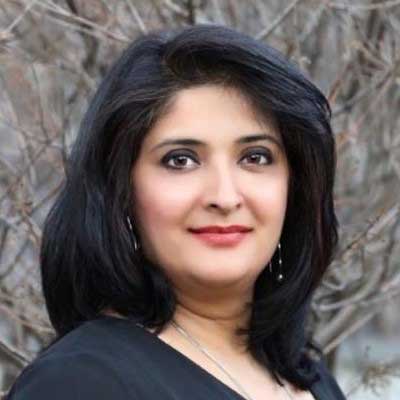 Aisha Rauf is the Alberta Party Candidate for Edmonton-Rutherford
Pakistani Canadian Aisha Rauf is a teacher, artist, community volunteer and small business owner. The married mother of three is running to represent Edmonton-Rutherford because she wants to help build a stronger, kinder and more prosperous province not just for her daughters but all Albertans. Aisha holds a Bachelors in Social Work, Masters in Arts in English Literature, an ESL teaching diploma, MPhil Linguistics and is currently waiting to defend her PhD Linguistics thesis. She believes deeply in public service, helping others and equality for all and regularly promotes various causes such as gender equality and women empowerment. A member of Edmonton's South Asian community, Aisha has helped organize various fundraisers to help build community projects since 2000. Alberta Party Webpage, Facebook, Twitter.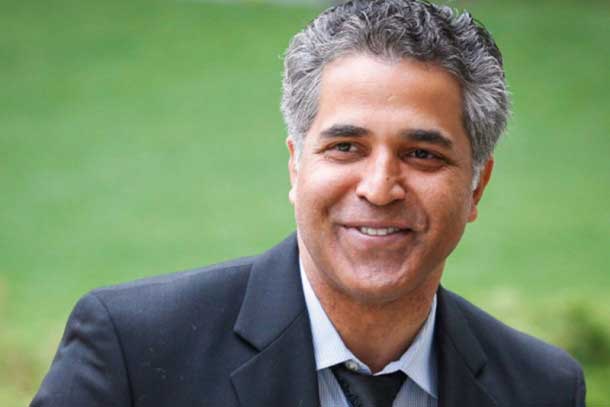 Irfan Sabir is the New Democratic Party Candidate for Calgary McCall
Irfan has focused on protecting and defending vulnerable Albertans. From introducing the Alberta Child Benefit, to indexing benefits like Assured Income for the Severely Handicapped with inflation, Irfan has proven that he cares about providing all Albertans with a better quality of life. Irfan has worked with law firms specializing in First Nation and Aboriginal legal arbitration and legislation, the Salvation Army's Centre of Hope and several non-profit organizations. He has volunteered with Red Cross Canada, Calgary Legal Guidance and the Asian Human Rights Commission. Since growing up and getting his early education in Kashmir, Pakistan, Irfan has called Calgary home since 2004. He has Masters degrees in Economics and Social Work, as well as a law degree from the University of Calgary Law School. New Democratic Party Webpage, Facebook, Twitter.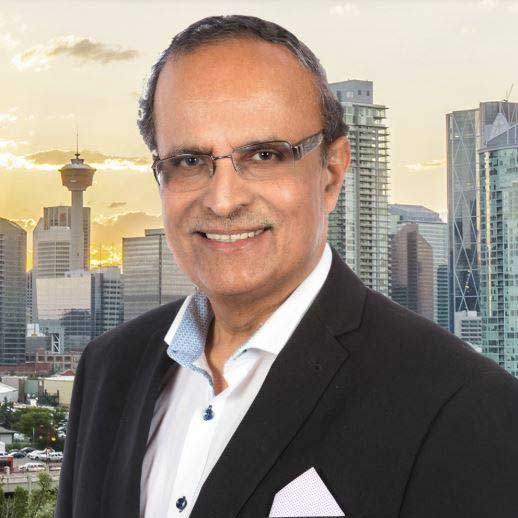 Muhammad Yaseen is the United Conservative Party Candidate for Calgary North
Muhammad is passionate and motivated to get Alberta back on track for us and future generations. He began his career in 1979 as a Field Technologist and after attaining a Master's in Engineering and MBA, he went on to become a contract advisor in the oil and gas industry. With over 39 years of diversified experience in the oil and gas sector, his utmost priority is to build pipelines to attain market access for our natural resources. United Conservative Party Website, Facebook.
This article was produced exclusively for Muslim Link and should not be copied without prior permission from the site. For permission, please write to info@muslimlink.ca.