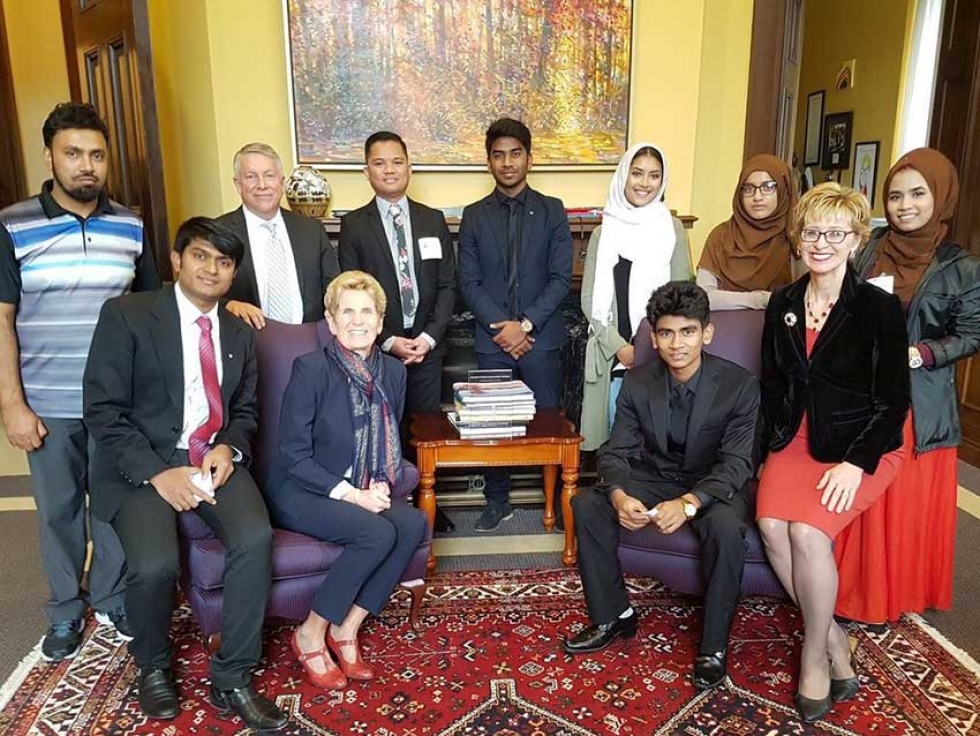 Rohingya Canadian youth meet with Premier Kathleen Wynne at Queens Park in Toronto in November.
Canadian Rohingya Development Initiative
25
Nov


2017
Pictorial: Rohingya Youth Lead Canadian Movement For Justice in Myanmar
Written by Chelby Daigle
Rohingya Canadian youth, many of whom came as refugees to Canada, have been taking the lead in pushing for justice for their people in Myanmar and Bangladesh.
Rallies, fundraisers, and awareness raising events have been organized across Canada, often with young members of Canada's Rohingya community participating as speakers.
Rohingya youth, some members of the team originally involved in creating the play I Am Rohingya, co-founded the Canadian Rohingya Development Initiative, an organization which has been meeting with goverment officials in Canada and abroad to raising awareness about the plight of the Rohingya.
Canadian doctors have also been volunteering to do medical relief with Rohingya refugees in Bangladesh.
On October 31st, the goverment of Canada launched the Myanmar Crisis Relief Fund. For every eligible donation made by individuals to registered Canadian charities between August 25 and November 28, 2017, the Government of Canada will contribute an equivalent amount to the Myanmar Crisis Relief Fund.