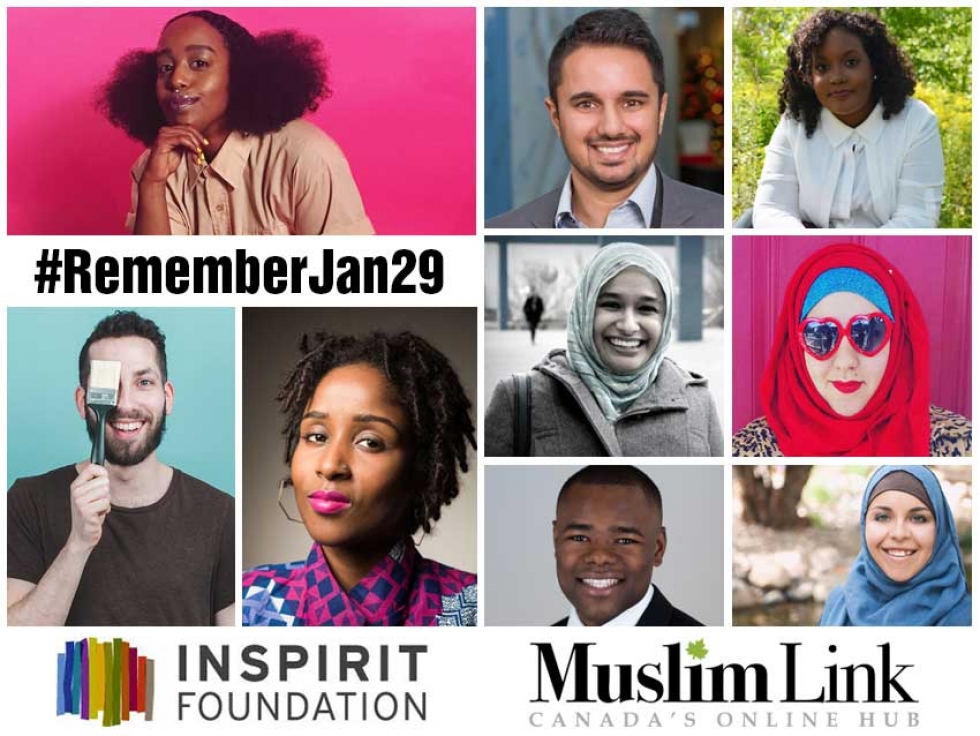 Muslim Link partnered with Inspirit Foundation to commemorate the first anniversary of the Quebec Mosque attack
11
Feb


2018
Young Muslim Canadians Reflect on Muslim Identity & Islamophobia in Canada After The Quebec Mosque Attack
Written by Chelby Daigle
Muslim Link partnered with Inspirit Foundation, a national, grant-making organization that supports young people aged 18 to 30 in building a more inclusive and pluralist Canada, to commemorate the first anniversary of the Quebec Mosque attack by bringing together young Muslims from across Canada to share short reflections on Muslim idenity in Canada and/or how they are working to resist Islamophobia.
Listen to what they have to say.
Farah Islam is a mental health professional based in Brampton, who recently developed a course on Muslim youth's mental health.

Aquil Virani
is a Montreal-based visual artist focused on creating collaborative art projects to advance social change.
Idil Ibado is a Montreal-based sociologist and has spent ten years working in community, private and public sector organizations in Canada. 
Nakita Valerio is the VP External Affairs with the Alberta Muslim Public Affairs Council (AMPAC) based in Edmonton.
Hanan Hazime is a writer, poet, and arts educator based in Toronto.
Mohamed Salih is a city councillor in London, representing Ward 3.
Aatif Baskanderi
is an engineer from Clarenville, Newfoundland & Labrador.
Nasra Adem
is a multidisciplinary artist and former Youth Poet Laureate of Edmonton.
Sarah Jama is a social justice advocate involved with the National Council of Canadian Muslims (NCCM) in Hamilton.
Follow Inspirit Foundation on Facebook and Twitter