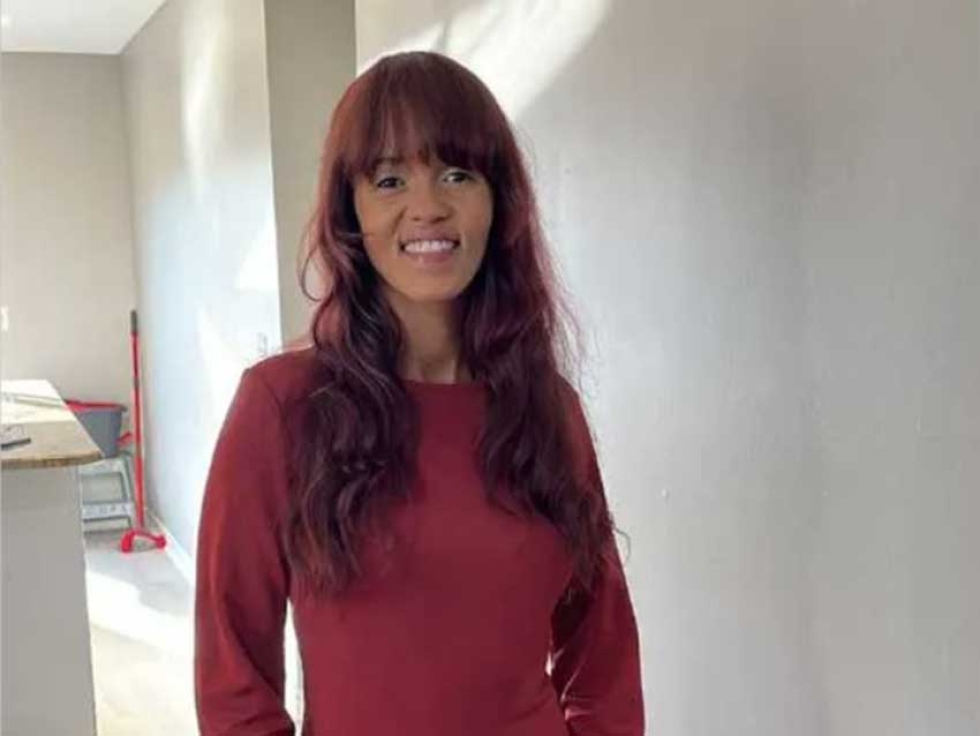 Sahra Bulle was a completing a degree in criminology at the University of Windsor.
Fartumo Kusow
15
Jun


2023
Murder of University of Windsor Student Leads to Calls for More Supports for Domestic Violence Victims
Written by Chelby Daigle
Somali Canadian Sahra Bulle, 36, was close to completing her undergraduate degree in criminology at the University of Windsor. She hoped to eventually work with vulnerable people in the criminal justice system.
On May 26, 2023, she went missing after work. She had been staying at a Windsor women's shelter. "That was actually my birthday and I thought that was the best birthday that she could have ever given me for deciding that she was going to check herself there," her mother, Fartumo Kusow, told CTV Windsor about the day her daughter went to a women's shelter.
Bulle had been in an abusive relationship with her husband for 18 years. Over the years, she had not reported the domestic violence to police in order to protect her husband. "She was trying to find a way to get out without causing any undue harm because she, despite what happened, she deeply cared for him. She really deserved so much better. And her only crime is she was she was loyal to a fault," Kusow, told CTV Windsor.
Bulle's body was found on June 8, 2023 after a desperate search for her by her family, friends, and the police.
Her estranged husband has been charged with first degree murder.
Bulle's mother does not want her daughter's death to be in vain. She hopes this tragedy can raise more awareness about domestic violence. 
"If any woman listening could hear that one time, is one time too many," Kusow told CTV Windsor. "One act of violence, no matter how small, you have to realize it's not going to be only once. Where that one time came from there are too many other violent acts to come." 
Nisa Homes, a Muslim organization that runs shelters for women and children across Canada, posted the following on their social media in the wake of Bulle's murder:
"We are saddened by the loss of our sister, Sahra Bulle, a 36 -year-old Windsor woman who was killed by her estranged husband. Her loved ones have lost a beautiful daughter, sister, granddaughter, cousin, friend and aunt. Her passing is a reminder that the danger does not stop when a woman leaves an abusive relationship; rather, there is a 75% increase in violence upon separation for at least two years according to Battered Women's Support Services. These risks are amplified further for women of colour, as nearly 50% of femicide victims are racialized women (OAITH). It is imperative that we have support systems for our women in place - whether it's a family & friends support group, community support or shelters like Nisa Homes. For resources to help you create a safe and supportive space for your loved ones, visit https://nisahomes.com/resources/"
A fundraiser for Sadaqah Jaariyah (continuous charity) in Sahra Bulle's name is running on LaunchGood to support causes dear to Bulle and raise awareness about domestic violence, to learn more, click here.
Representatives of the University of Windsor's department of sociology and criminology, Black studies institute, and women and gender studies programs, all departments Bulle took courses in, are organizing a vigil in her memory and to raise awareness about femicide on June 17th, to learn more about this event, click here
As requested by Kusow on social media, "Please continue to pray for my daughter's eternal peace and my family's patience as we get through this unimaginable loss..."
This article was produced exclusively for Muslim Link and should not be copied without prior permission from the site. For permission, please write to info@muslimlink.ca.