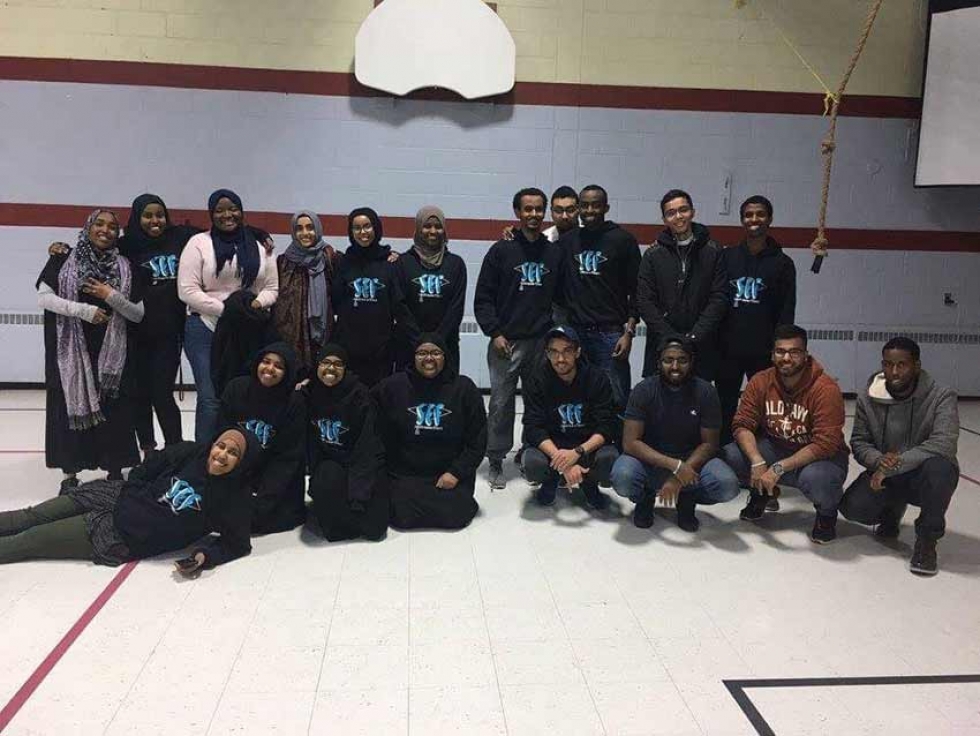 The team from last year's Somali Education Fund Career Fair in Ottawa, Ontario.
26
October


2018
Meet University Students and Young Professionals of Colour at the Somali Education Fund's Career Fair This Saturday
Written by Staff Writer
1. Tell us about the Somali Education Fund.
The Somali Education Fund (SEF) is an organization of students and/or young people who have come together to make education more accessible for youth in Somalia. We currently fund the education of 10 children who live in Mogadishu. Each of these children has lost either one or both of their parents and their families struggle to make ends meet. We fund their education through bake sales and events we host in Ottawa. Our slogan is "Students Helping Students."
We also try to support local youth in Ottawa by organizing events like our career fair on Saturday, October 27th.
People can get involved in the SEF by donating at launchgood.com/somedufund3, contributing food for our bake sales, volunteering at our events, or simply raising awareness for our campaigns and initiatives.
2. This is your second career fair. Why has the Somali Education Fund been organizing career fairs for racialized students, no matter their religious background, in Ottawa?
We are hosting this event to give back to our community. Our organization would like to address and work towards eliminating the barriers that racialized youth face in the school system.
We have heard from many racialized high school students, particularly Black students, who feel that they have been discouraged from going to higher education or following their dream career path. The career fair is meant to empower racialized students and to show them that there is a community that is more than happy to support them.
This event will connect high school students with community leaders, people who have launched successful careers, and post-secondary students. Our aim is to help racialized youth better understand how to navigate their way through different post-secondary institutions and give them a sense of the type of careers that are out there.
We will also provide them with practical information about things like applying to university or college.
We are grateful for funding for this career fair from a TakingIT Global Rising Youth Community Service Grant. TakingIT Global distributes the funding that comes from the Canadian Service Corps of the Government of Canada to applicants it deems worthy so we are grateful our career fair was accepted by them. We really recommend checking out this opportunity to get funding for small-scale community initiatives. You can learn more here http://www.risingyouth.ca/
3. Who should attend this event?
This event is meant first and foremost for racialized youth. Parents are also strongly encouraged to attend this career fair. If you are an educator who would like to build more ties with racialized post-secondary students and professionals that you might want to bring into your classes as guest speakers then this event may also be useful to you.
4. Is there anything else you would like to add?
You can keep up with the SEF on our Facebook page at facebook.com/somedufund. You can visit our website here https://www.somalieducationfund.com/.
Please also consider support our crowdfunding campaign for students in Somalia but contributing online here.
Below are just some of the university students and young professionals participating in the career fair this Saturday.
This article was produced exclusively for Muslim Link and should not be copied without prior permission from the site. For permission, please write to info@muslimlink.ca.