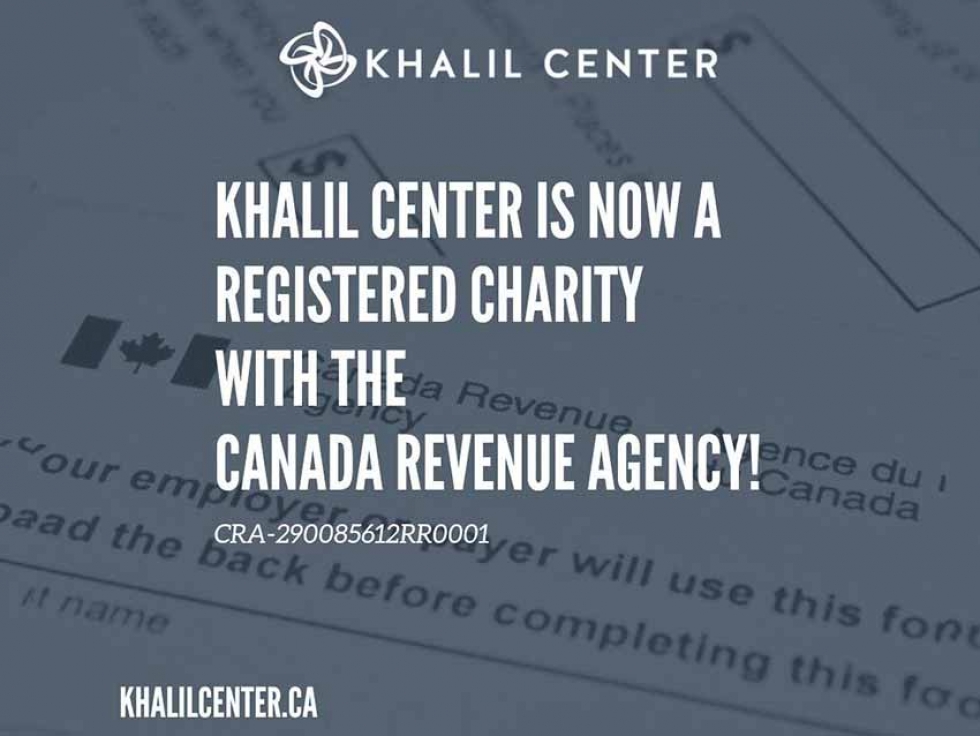 29
Dec


2019
Khalil Center Canada is a psychological & spiritual wellness center advancing the practice of professional psychology rooted in Islamic principles.
Khalil Center Canada is now a registered charity with the government of Canada.
Alhamdulillah (all praise to Allah), we are extremely excited that we can now issue tax receipts to our generous donors for donations collected from January 1st, 2019 onward.
By the grace and Mercy of Allah, In February 2019, Khalil Center, the first Muslim Mental health clinic in the GTA opened its doors to the Canadian community after many years of success in the United States of America. Khalil Center has been the primary leader as a psychological and spiritual community wellness center advancing the professional practice of psychology rooted in Islamic principles. Khalil Center is also an initiative designed to address the widespread prevalence of social, psychological, familial, relational and spiritual issues of Muslim communities.
Since our inception in Canada, we have seen over 300 patients with a variety of mental health concerns. Our research shows that 77% did not visit a non-Muslim therapist before visiting Khalil Center, due to the fear that their religious and cultural background would not be understood by mainstream therapists. The added lens of cultural and religious sensitivity is what makes Khalil Center unique.
We look forward to your continued support.