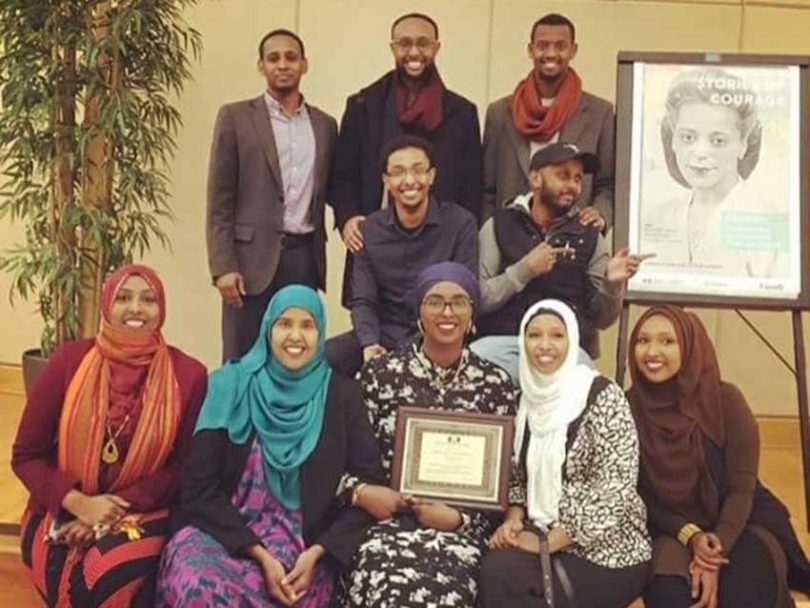 The Justice for Abdirahman Coalition team at the Black History Ottawa 2017 Launch in Ottawa
30
Jan


2017
Justice for Abdirahman Coalition Wins Black History Ottawa Community Builder Award
Written by Chelby Daigle
The Justice for Abdirahman Coalition won the award for Community Leadership at Black History Ottawa's Community Builder Awards Ceremony, held during the launch of Black History Month on January 28, 2017.
Each year, community members nominate a Black Canadian individual, organization, or initiative that has made a positive difference in such areas as community building, human rights, multiculturalism in Ottawa. 
Past Muslim recipients have included Sharmaarke Abdullahi, the Canadian Somali Mothers' Association, and Muslim Link's Editor in Chief Chelby Marie Daigle.
The Justice for Abdirahman Coalition was founded after the death of Abdirahman Abdi on July 24, 2016 who died during an interaction with Ottawa Police members. 
Recently, the Coalition called for an independent third party audit of the Ottawa Police Service's equity and diversity practices in order to rebuild trust between police and racialized communities in Ottawa.
Read a reflection by Farhia Ahmed, the co-chair of the Justice for Abdirahman Coalition, about why she got involved here.
This article was produced exclusively for Muslim Link and should not be copied without prior permission from the site. For permission, please write to info@muslimlink.ca.