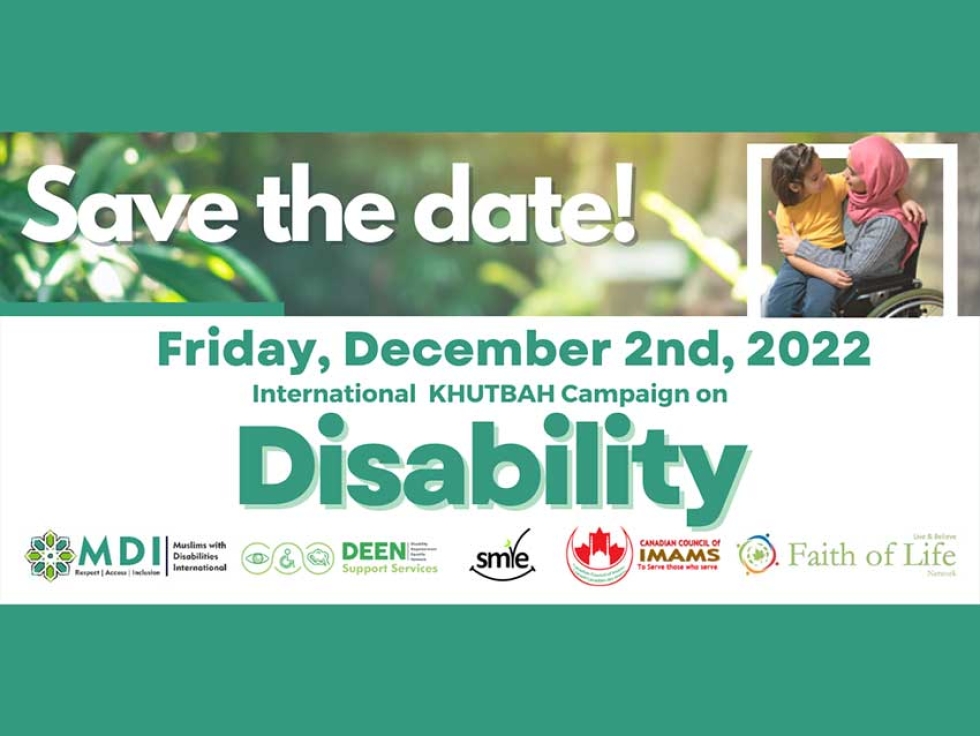 03
Nov


2022
On December 2, Make Your Khutbah about Disability!
Mark your calendars because December 3rd is International Day of Persons with Disabilities (IDPD) and DEEN Support Services will be celebrating with our Disability Khutbah Campaign.
IDPD is a United Nations' recognized celebratory day, "a day for all". IDPD is a day when we can acknowledge all individuals with disabilities and highlight their impact in our communities.
This is our 13th year of the world wide khutbah campaign on Disability. Masjids from all over of the world are joining in educating Muslims about disability and how Islam sees those with disabilities.
Through your khutbah, you can change how we view people with disabilities, make your masjid more accessible and respectful to people with disabilities so they can truly feel welcome at the house of Allah, and help build a community that is accepting, open, and encouraging of everyone.
On this special day, sign up and commit to delivering your khutbah on Disability and Islam.
If you sign up, you will receive taking points to support your Khutbah.
The campaign is supported by the following Canadian Muslim organizations: Muslims with Disabilities International, DEEN Support Services, SMILE Canada, the Canadian Council of Imams, and The Faith of Life Network.
To watch an example of a Khutbah by Imam Hamid Slimi given in honor of the International Day of Persons with Disability, see below (It may take a few moments to load from YouTube).