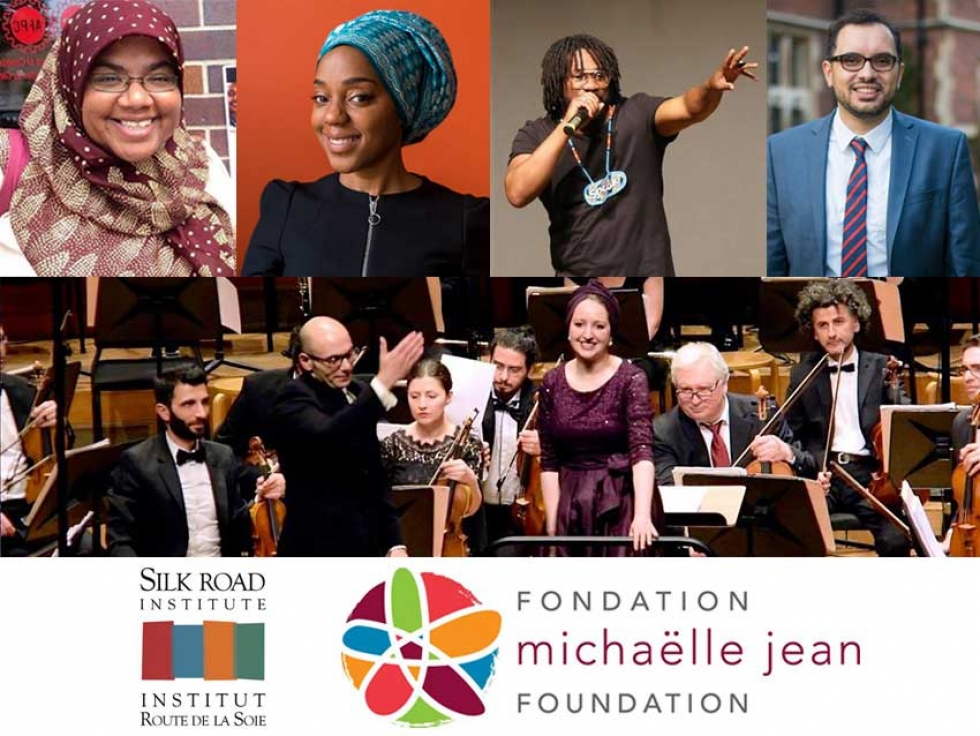 Join Muslim Artists Combating Hate & Advancing Inclusion in Ottawa This Saturday
16
Nov


2017
Join Muslim Artists Combating Hate & Advancing Inclusion in Ottawa This Saturday
Written by Chelby Daigle
Silk Road Institute in partnership with the Michaëlle Jean Foundation presents "Combating Hate, Advancing Inclusion: A National Forum", Saturday November 18 from 9:00 am to 5:00 pm in Ottawa at allsaints 10 Blackburn Avenue.
Be part of this urgent conversation on leveraging the power of youth, arts, and digital technology to combat hate in Canada while advancing the full inclusion of diverse Muslim communities.
Tickets: Free, including artistic workshops, light breakfast, lunch, and snacks. 
Register to attend online HERE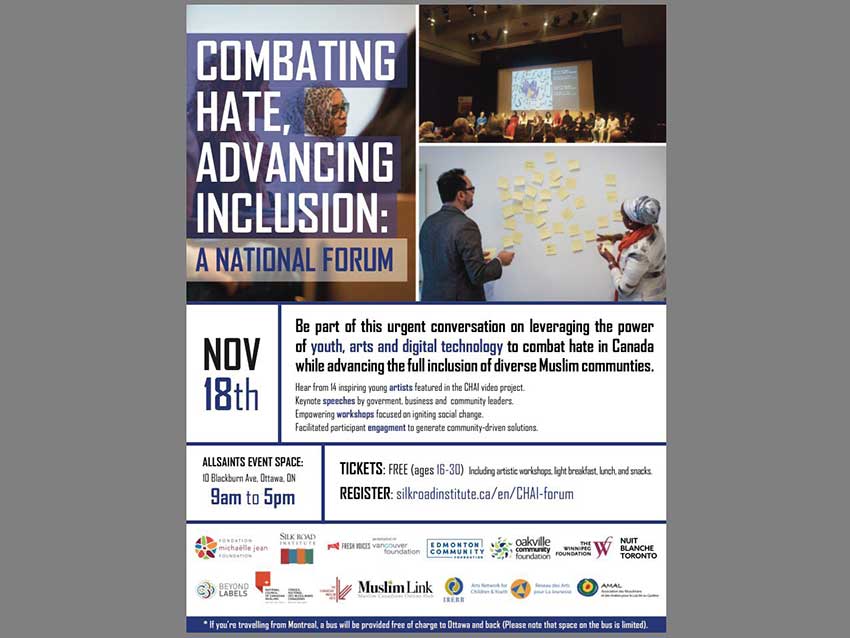 Highlights include:
Performance by Just Jamaal the Poet - Ottawa's Poet Laureate
An inspiring showcase of 14 young artists featured in the Combating Hate, Advancing Inclusion video project
Facilitated participant engagement to generate community-driven solutions
Empowering workshops by Muslim creatives focused on igniting social change including:
Exploring Identity through Visual Storytelling with filmmaker Tendisai Cromwell 
An Introduction to the World of Film Scoring with composer Suad Bushnaq 
How to Organize Inclusively within Canada's Diverse Muslim Communities - equity. inclusion and anti-oppression educator Chelby Marie Daigle 
Entrepreneurship and Social Innovation with Mohamed Shaheen
Note: if you're travelling from Montreal, a bus will be provided free of charge to Ottawa and back, space on the bus is limited.