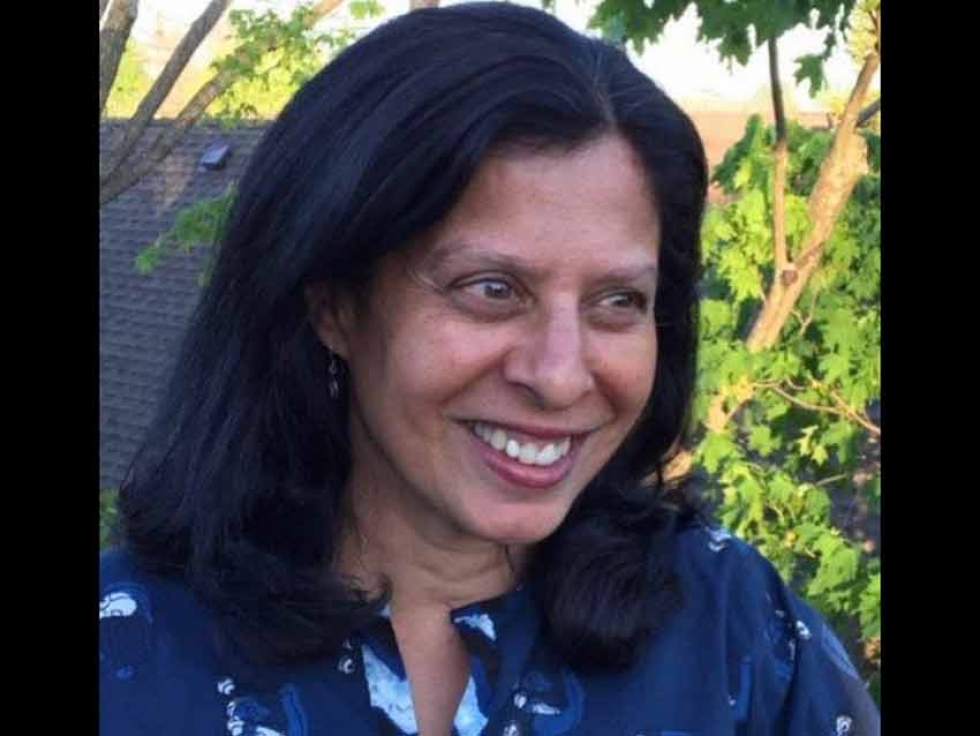 Narissa Somji, counsel at the Public Prosecution Service of Canada in Ottawa, is appointed a Judge of the Superior Court of Justice of Ontario
28
May


2020
Ismaili Canadian Narissa Somji Appointed as Judge to Ontario's Superior Court of Justice by Government of Canada
Written by Department of Justice Canada
The Honourable David Lametti, Minister of Justice and Attorney General of Canada, [on May 22, 2020] announced the following appointments under the judicial application process established in 2016. This process emphasizes transparency, merit, and diversity, and will continue to ensure the appointment of jurists who meet the highest standards of excellence and integrity.
Narissa Somji, counsel at the Public Prosecution Service of Canada in Ottawa, is appointed a Judge of the Superior Court of Justice of Ontario.
Justice Narissa Somji was born in the Democratic Republic of Congo to parents of South Asian origin and immigrated to Canada in the 1970s. She earned a B.A. from McGill University in 1989, an LL.B. from the University of Ottawa in 1994, and an LL.M specializing in criminal law from Osgoode Hall Law School in 2009. She was admitted to the Bar of Ontario in 1996.
Madam Justice Somji started her career as a Crown counsel in Whitehorse, Yukon, where she prosecuted Criminal Code offences and helped launch restorative justice initiatives in Indigenous communities. She returned to Ottawa in 2004 to review wrongful conviction applications on behalf of the Minister of Justice. In 2008, she joined the Department of Justice Competition Bureau legal services unit, where she provided legal advice on mergers, civil and criminal matters under the Competition Act. In 2012, Justice Somji joined the Public Prosecution Service of Canada and specialized in the prosecution of Competition Act offences, regulatory offences, and economic crimes. She has conducted prosecutions in Ontario, Quebec, the Yukon, and Nunavut. 
Throughout her life, Justice Somji has been an active volunteer and educator. She taught English in the Congo, instructed criminology students at Yukon College, and mentored students attending the University of Ottawa Law School. She has volunteered with community programs within the Ismaili Muslim community, the Chelsea Nordiq Cross Country Ski Club, and, more recently, the Catholic Centre for Immigrants in Ottawa.
Justice Somji resides in Ottawa with her spouse, Toby Sanger, and their two children.
Quick Facts
At the Superior Court level, more than 380 judges have been appointed since November 2015. These exceptional jurists represent the diversity that strengthens Canada. Of these judges, more than half are women, and appointments reflect an increased representation of visible minorities, Indigenous, LGBTQ2S, and those who self-identify as having a disability.
The Government of Canada is committed to promoting access to justice for all Canadians. To improve outcomes for Canadian families, Budget 2018 provides funding of $77.2 million over four years to support the expansion of unified family courts, beginning in 2019-2020. This investment in the family justice system will create 39 new judicial positions in Alberta, Ontario, Nova Scotia, and Newfoundland and Labrador.
In addition, Budget 2018 provides funding for a further seven judicial positions in Saskatchewan and Ontario, at a cost of $17.1 million over five years.
Federal judicial appointments are made by the Governor General, acting on the advice of the federal Cabinet and recommendations from the Minister of Justice.
The Judicial Advisory Committees across Canada play a key role in evaluating judicial applications. There are 17 Judicial Advisory Committees, with each province and territory represented.
Significant reforms to the role and structure of the Judicial Advisory Committees, aimed at enhancing the independence and transparency of the process, were announced on October 20, 2016.