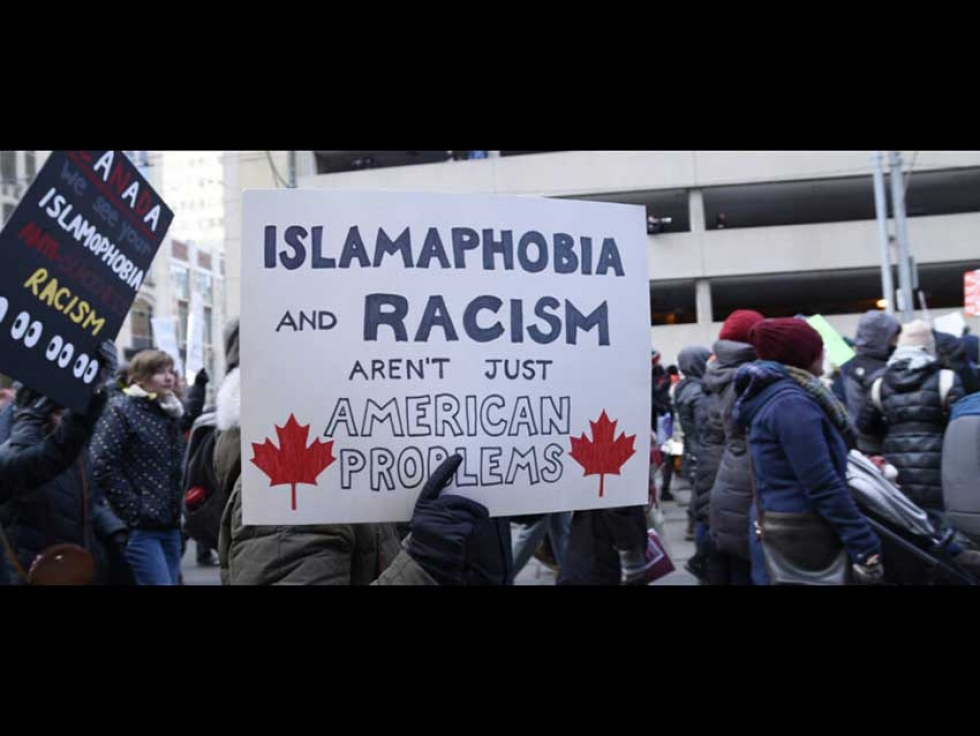 13
Mar


2023
Angus Reid Report on Islamophobia in Canada: Four mindsets indicate negativity is nationwide, most intense in Quebec
Written by Angus Reid Institute
March 13, 2023 – A new study from the non-profit Angus Reid Institute finds unfavourable views of Islam prevalent across the country at varying levels and highest in Quebec.
Indeed, two-in-five Canadians outside of Quebec (39%) hold an unfavourable view of Islam. In Quebec that number reaches half (52%). These views take more concrete forms, however, than just the overall sentiment that the religion receives. Its followers face the risk of being unwelcome in a number of areas of Canadian society.
To clarify the picture further, the Angus Reid Institute created the "Views of Islam Index". Respondents were asked six questions about five religions – Islam, Christianity, Sikhism, Hinduism, and Judaism. The dimensions measured included:
Feeling favourable or unfavourable about the religion
Support or opposition to people wearing distinctive religious symbols in public
Levels of comfort with working in the same space where colleagues wore these symbols
Support or opposition to the establishment of different places of worship in their neighbourhood
Acceptance of a child marrying a member of one of these religions.
For the purpose of this analysis and given the ongoing discussion about the level of Islamophobia in Quebec and elsewhere in Canada, responses to this national survey were analyzed according to the level of positivity or negativity towards Muslims across all six question areas. Four groups were created, those with Very Positive, Positive, Negative, and Very Negative views of Islam.
A comparison of Quebec with the rest of Canada reveals stark differences. Outside of Quebec, Very Positive and universally accepting views of Muslims and their religious symbols are evident in 37 per cent of the population. A further one-quarter (27%) hold generally positive views but not in all circumstances assessed in the study. On the other end of the spectrum 16 per cent of Canadians outside Quebec hold Very Negative views on Islam and religious practices of this faith in nearly every circumstance assessed in the survey.
In Quebec, positive views are more muted but still represent almost half the attitudinal landscape with one-in-five (20%) displaying Very Positive views and a further one-quarter (25%) on the generally positive side of the index.
That said, the largest segment of the population in Quebec (30%) displays Very Negative views toward Islam. The level is about twice that observed in the rest of the country (16%). This "Very Negative" segment in Quebec is similar to the group of the same name in the rest of Canada with one important exception: among this group in Quebec there is a distinct level of negativity towards Judaism and Christianity that is less prevalent elsewhere in the country.
Amid this, Quebec's Bill 21 continues to be supported by more than half in that province (57%). That law, which prohibits the wearing of religious symbols for individuals in certain public positions of authority while they are on the worksite, is unpopular in the rest of the country with one-in-four (25%) supporting the concept for their own province and two-thirds (65%) opposing it.
More Key Findings:
Asked whether Canada has a problem with Islamophobia more broadly, Canadians are evenly divided, with 50 per cent saying it does and 50 per cent saying it does not. Those most likely to view Islam negatively, both in Quebec and in the rest of Canada alike, are also most likely to say there is no problem.
There is some correlation between age and education when it comes to the Views of Islam Index. Older Canadians are more likely to be in the Very Negative group than younger ones while younger Canadians are more likely to be in the Very Positive group. As well, half of the Very Negative group has a high school diploma or less, while the Very Positive group is much more likely to have graduated from university than other segments.
More than two-in-five (44%) Canadians believe it is unnecessary to have a special representative on combatting Islamophobia, a position recently appointed by Prime Minister Justin Trudeau. This view is the overwhelming majority one (82%) of those who have Very Negative views of Islam.
Seven-in-ten outside of Quebec (72%) support the wearing of the hijab in public spaces, while 28 per cent oppose it. In Quebec, slightly more than half (55%) are supportive, while 45 per cent voice opposition. In Greater Montreal support for the hijab rises to 63 per cent, while it drops to 46 per cent in the rest of Quebec.
The Angus Reid Institute (ARI) was founded in October 2014 by pollster and sociologist, Dr. Angus Reid. ARI is a national, not-for-profit, non-partisan public opinion research foundation established to advance education by commissioning, conducting and disseminating to the public accessible and impartial statistical data, research and policy analysis on economics, political science, philanthropy, public administration, domestic and international affairs and other socio-economic issues of importance to Canada and its world.