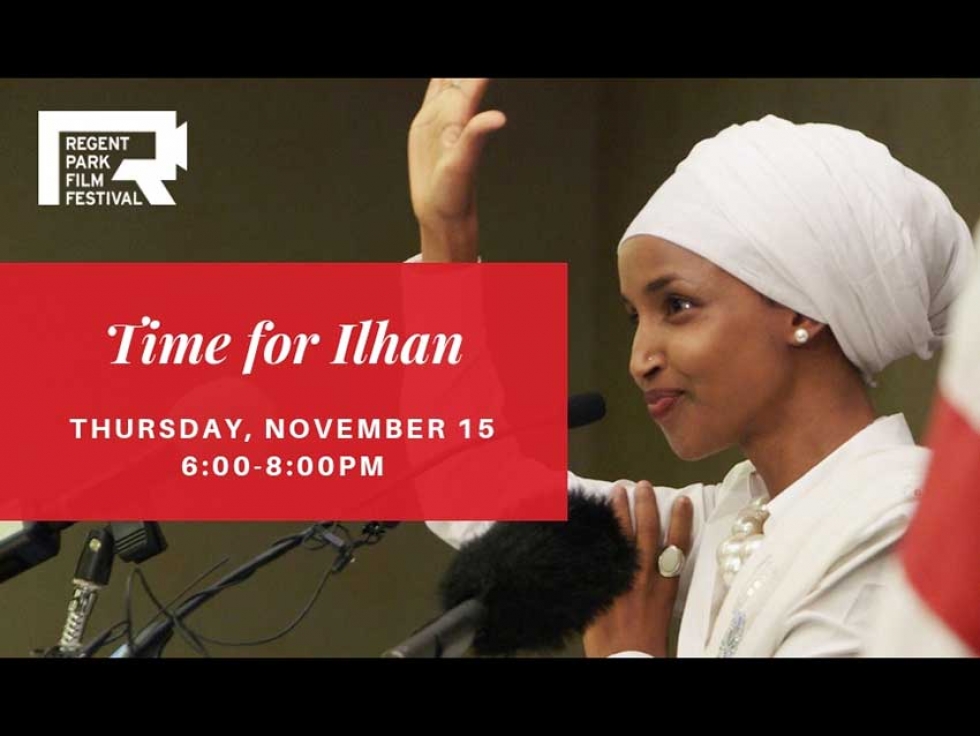 The documentary "Time for Ilhan" follows Somali American Ilhan Omar's campaign during the 2016 US election.
Regent Park Film Festival
07
November


2018
Time for Ilhan: Upcoming Toronto Event Explores Experience of Veiled Muslim Women in North American Politics
Written by Staff Writer
Somali American Ilhan Omar just became the first veiled Muslim woman to be elected to the US Congress. What about the experiences of other veiled Muslim women who have run poltical campaigns in Canada? 
In Toronto, on November 15th, the Regent Park Film Festival will screen the documentary, "Time for Ilhan".
Filmed prior to the US election in 2016, the documentary explores the rise of 34-year-old Ilhan Omar, a dedicated community organizer who partakes in the highly contested race for a seat in the Minnesota State Legislature. With a team that firmly believes in the power of a truly representative democracy, Omar becomes the first Somali-American and Black Muslim woman to be elected to a state legislature in the United States.
The screening of the documentary will be followed by a discussion with Ausma Malik and Munira Abukar, who veiled Muslim women who have run as candidates in Toronto municipal elections.
The panel will be moderated by CityNews' Ginella Massa, the first veiled Muslim woman to anchor Canadian news.
Together, they will explore what it means for Muslim women to run for office in an increasingly racist, xenophobic, and Islamophobic North American political landscape
This article was produced exclusively for Muslim Link and should not be copied without prior permission from the site. For permission, please write to info@muslimlink.ca.