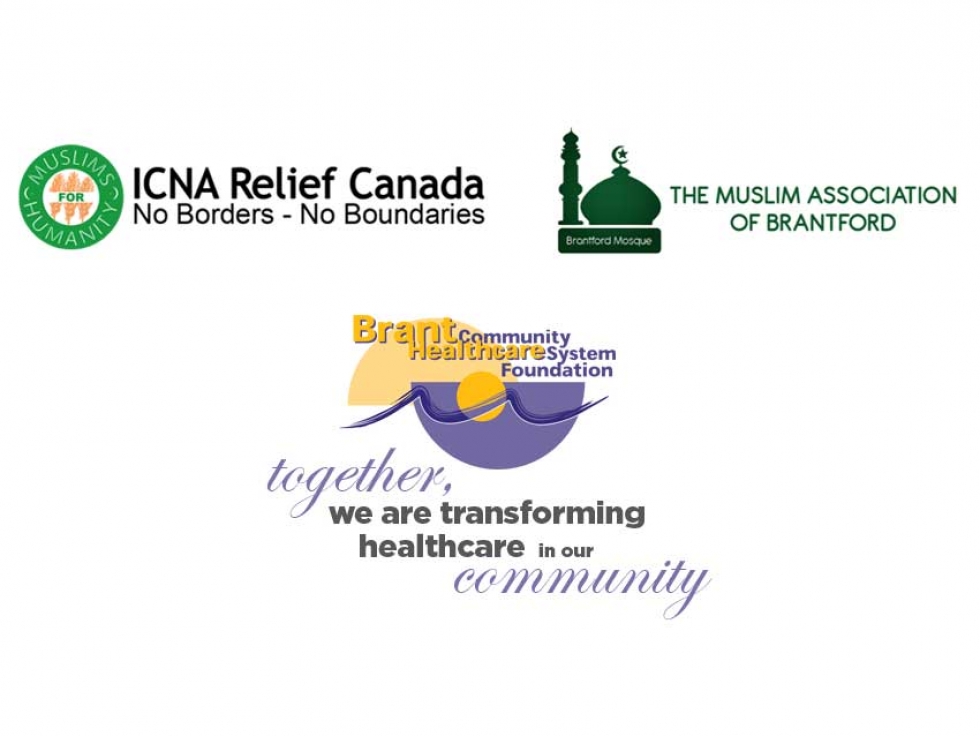 06
Apr


2020
ICNA Relief Canada and Brantford Mosque Supports the Brant Community Healthcare System with Donation to Purchase a Ventilator
Written by Brant Community Healthcare System
Thank you to ICNA Relief Canada (IRC), a generous partner of the Muslim Association of Brantford, Brantford Mosque, for making a $50,000 donation to the Brant Community Healthcare System (BCHS) Foundation.
In these unprecedented and challenging times due to COVID-19, this generous donation of $50,000 will help to purchase a ventilator in response to the pandemic. This vital piece of medical equipment is designed to mechanically move breathable air into and out of the lungs. It provides the mechanism of breathing for a patient that is physically unable to breathe, or breathing insufficiently. The need for ventilators is critical at this time as the BCHS prepares to respond to COVID-19.
"We are very grateful for this generous donation," said BCHS Foundation Board Chair Mario Colombo. "The Brantford Mosque and the Muslim Association of Brantford's vision of a united community is showcased in this wonderful act of giving, which follows the true spirit of Islam. As we face new challenges over the coming days, the BCHS Foundation and the healthcare system is so appreciative for the generous donors that are coming forward and doing what they can to ensure our community and local healthcare system has all it needs."
"ICNA Relief Canada and the Muslim community of Brantford-Brant is committed to supporting our healthcare system at this difficult time and encourage others to become involved," said Imam Abu Noman Tarek.
"ICNA Relief Canada is pleased to support Brantford General as they mobilize for the challenges ahead," said Ijaz Tahir, Chair, ICNA Relief. "Through this donation, we are helping to realize our mission to provide an immediate response during times of disaster and to implement programs that alleviate human suffering."
In partnership with ICNA Relief Canada, President Mr. Naser Hamed and Members of the Brantford Mosque, and the Muslim Association of Brantford provide invaluable support to local families in need and regional social services, as well as supporting local healthcare initiatives and services for the community.