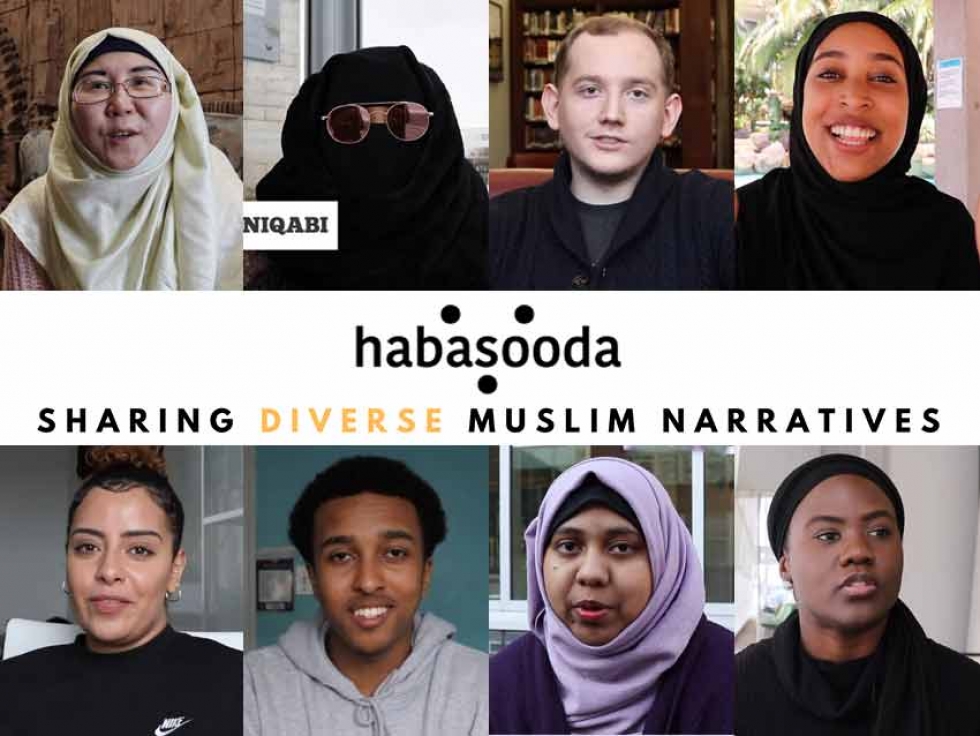 15
May


2020
Habasooda: Ethiopian Canadian Creates New YouTube Channel Showcasing the Diversity of the Muslim Experience
Written by Chelby Daigle
As Muslims, we often discuss the need to have more accurate representation of our communities and our challenges.
Student Niya Abdullahi recently launched her own YouTube Channel Habasooda, aimed at sharing perspectives from the diversity of individuals who call themselves Muslim.
Muslim Link interviewed Niya about what she hopes to achieve with Habasooda.
Tell us about yourself
Asalamualaykum!
My name is Niya Abdullahi, I'm an Ethiopian-Canadian-Black-Muslim student from Toronto, Canada. I am a Business Technology Management student at Ryerson University. My program consists of general business related courses as well as IT courses. I am a self-proclaimed technology enthusiast that genuinely loves discussing all things tech.
I have part of the 2019 cohort of City of Toronto's Muslim Youth Fellowship and was part of Equal Voice's Daughters of the Vote program in 2019 representing the riding of Scarborough North, Ontario.
I recently created Habasooda, a media movement that is committed to sharing the vastness of the Muslim experience primarily through videos.
What was the inspiration behind the video series?
Islam is often portrayed in the media as one-dimensional and monolithic. This is false. The representation of Muslims in the media tend to perpetuate
negative stereotypes igniting fear within consumers which results in an overall fear of Muslims or Islamophobia.
Habasooda aims to share our diversity, our varying experiences with a goal to expose the realities of being a Muslim in the 21st Century. The goal is demonstrating the uniqueness, beauty and strength of Muslims around the world. We are sharing our own narratives and not letting the Media have the final word about what it means to be Muslim.
Habasooda means Black Seed in Harari, my mother tongue. Many cultures use Black Seed for medicinal purposes as it has healing properties. I want the Habasooda channel to be like Black Seed, a channel with healing properties; a place where people leave feeling heard and seen.
Why was it important for you to find ethno-culturally diverse Muslims to interview for the series?
There are over 1 billion Muslims globally and we are all very different from one another. We come in all different races, cultures, abilities, ages etc. and I
wanted this illustrated in video form to provide as close to an accurate representation as possible.
How did you go about finding voices from diverse ethno-cultural backgrounds?
Many of the participants in the 'MusTalk' series includes people within my own networks, some of my close friends, family members and people within my community. I did also reach out to people within my network to connect with others to include a more diverse voice within the series. Chelby Daigle from MuslimLink.ca helped connect me with some amazing individuals. I really appreciated everyone's keen interest in participating, it was a team effort and may Allah reward all of them for making my vision come to life!
You have a series exploring the Black Muslim Experience. Why was this important for you to explore? How do you hope it unpacks of the diversity, complexity, challenges, and joys of this experience?
The experiences of Black Muslims are rarely discussed within the Muslim community. In this series Black Muslims from various walks of life openly share their stories.
I'm hoping that the series allows for more dialogue and conversation surrounding what it means to be both Black and Muslim.
Is there anything else you would like to have?
I'm doing an open call for more participants in additional stories that I'll be filming in upcoming months!
Please feel free to fill out this form online here and inshaAllah I'll be in contact with you shortly!
I'd really love for you all to join our community, please connect with Habasooda on all social media platforms, I'd really appreciate hearing your feedback!
You can follow Habasooda Instagram, Facebook, Twitter, YouTube Channel
This article was produced exclusively for Muslim Link and should not be copied without prior permission from the site. For permission, please write to info@muslimlink.ca.