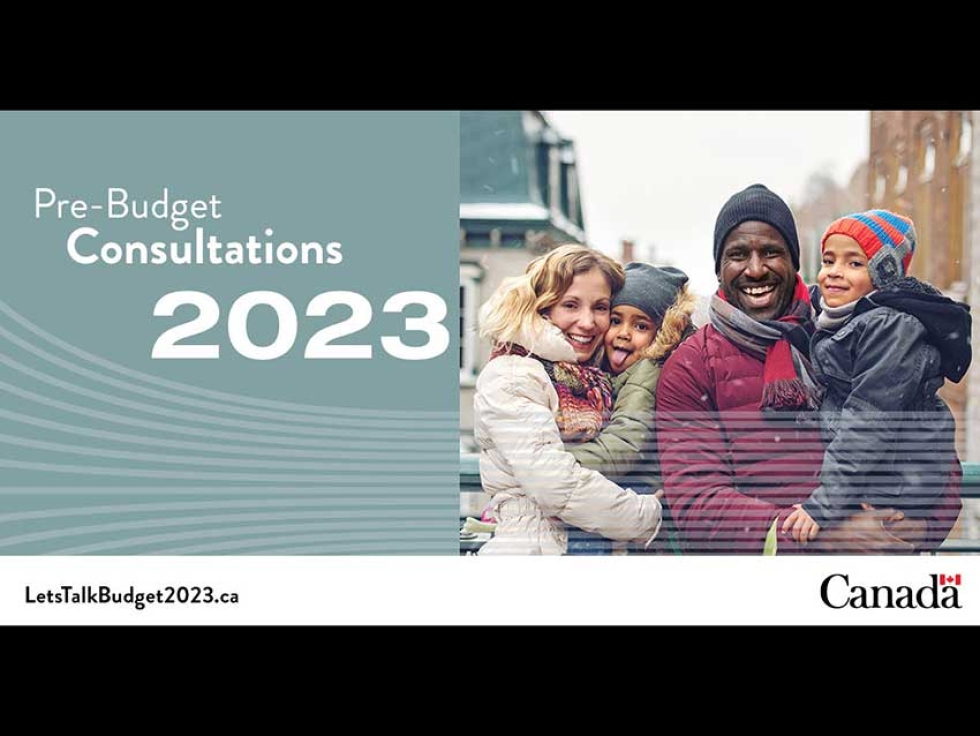 29
Jan


2023
Government of Canada Wants to Hear From Canadians about Their Ideas for the 2023 Budget
Written by Government of Canada
[T]he Government of Canada is inviting all Canadians to share their ideas as part of pre-budget consultations on how to best support Canadians, Canadian businesses, and the Canadian economy.
With the Canadian economy facing global headwinds and Canadians contending with the impacts of global inflation and elevated interest rates, the suggestions received from Canadians will inform measures and investments in Budget 2023 that will help build an economy that works for everyone.
In the weeks to come, the Deputy Prime Minister and Minister of Finance, Chrystia Freeland, the Minister of Tourism and Associate Minister of Finance, Randy Boissonnault, and Parliamentary Secretaries, Terry Beech and Rachel Bendayan, will be holding public events and meetings across the country to hear from Canadians as part of government-wide pre-budget consultations.
Quotes
"Canadians are tough and the Canadian economy is resilient. We will get through this challenging economic moment, and when we do, there will be no country better placed than Canada to thrive. Budget 2023 will be the next step in our government's plan to build a stronger and more resilient economy for everyone—and to do that we need to hear directly from Canadians."
The Honourable Chrystia Freeland, Deputy Prime Minister and Minister of Finance
"Our government's top priority is to support Canadians who need it most, and to increase Canada's competitiveness and prosperity for generations to come, by making smart and responsible investments today. As we prepare our upcoming budget, we want to hear from you on your priorities and your ideas on how the government can continue to create good jobs, grow the middle class, and drive economic growth that benefits everyone. I look forward to hearing directly from you."
The Honourable Randy Boissonnault, Minister of Tourism and Associate Minister of Finance
Canadians are invited to participate by sharing their ideas at LetsTalkBudget2023.ca until February 10, 2023.