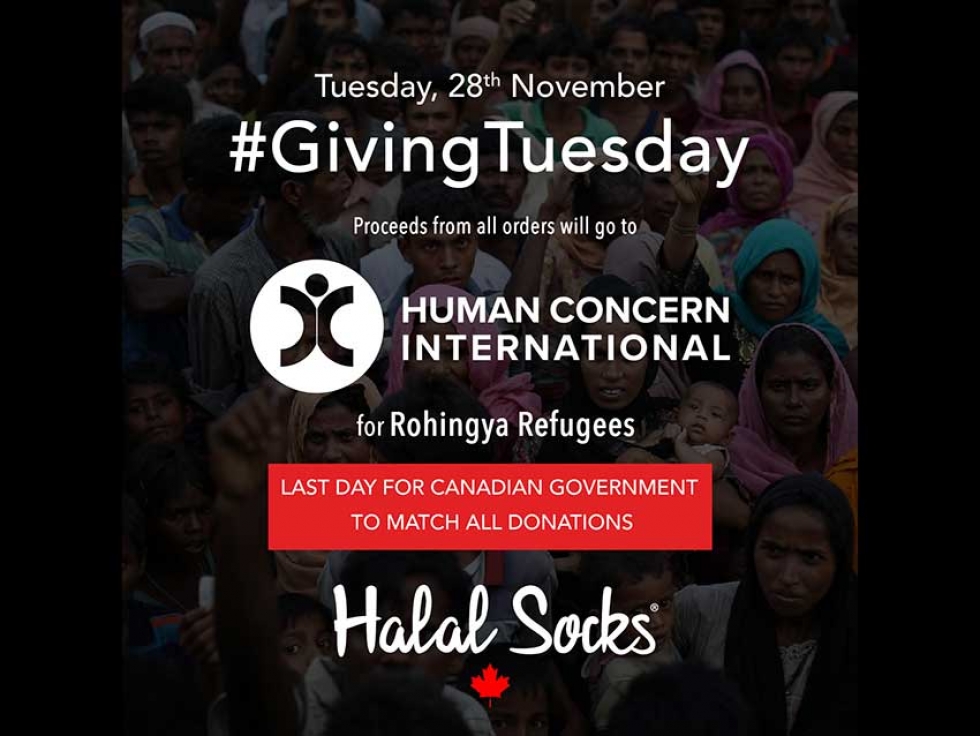 On Giving Tuesday HCI is proud to partner with Halal Socks. Buy Halal Socks today and donations will be made to HCI's Rohingya Refugee Appeal
28
November


2017
#GivingTuesday Buy Halal Socks Today and Donations Go To Human Concern International's Rohingya Refugee Appeal
Written by Human Concern International
Human Concern International (HCI) is excited to be part of the Canadian Government's matching program to provide relief to the Rohingya.
And today for Giving Tuesday HCI is proud to partner with Halal Socks. 
Please purchase socks for all your family and friends from www.halalsocks.com today and HCI will receive donations for Rohingya Refugees. 
They will make a great holiday gift.
Almost 600,000 Rohingya had fled to Bangladesh and there are now 40,000 abandoned children in the camps without any parents or relatives. 
HCI is on the ground providing emergency relief assistance and now expanding to other rehabilitation work: building shelters, tubewells, latrines, children centres, and a mobile clinic.  We will not be able to accomplish this work without the generosity of our kind supporters.
Please donate generously so that we can lead the response to what is being called "the worst humanitarian crisis".
Donations will be matched until November 28th (TODAY).
Buy Halal Socks TODAY online HERE
To donate directly to HCI's Rohingya Appeal click HERE