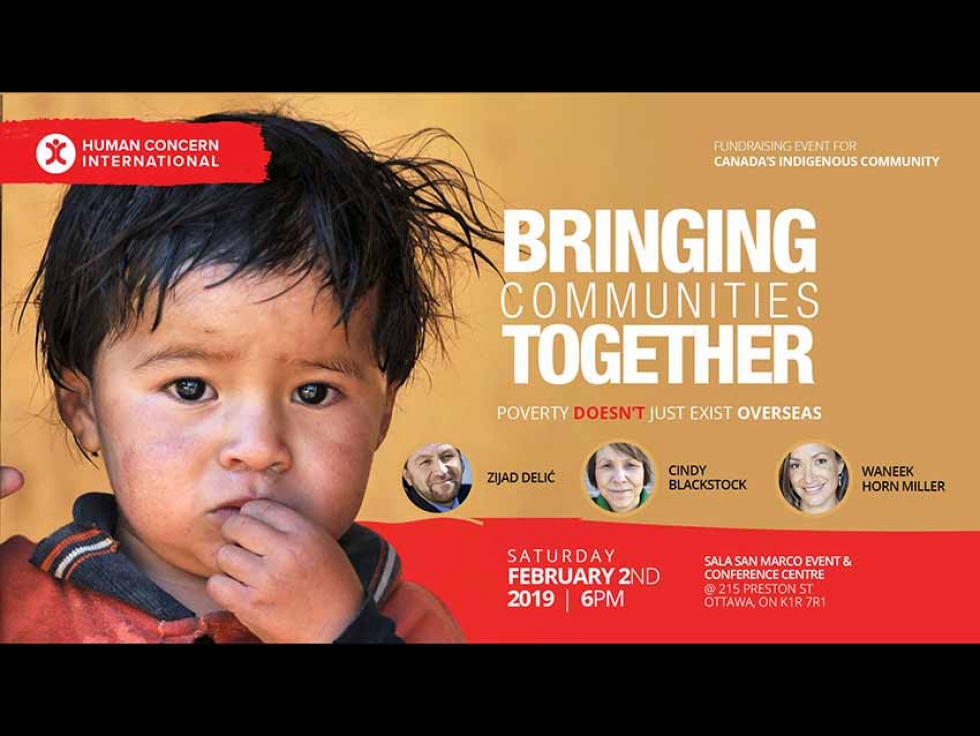 Attend HCI's fundraiser for Indigenous communities in Canada on February 2nd in Ottawa.
31
January


2019
When engaging in charity, we often think of people in other countries around the world as the only ones in need of humanitarian help. We ignore the needs of people - specifically the Indigenous communities - in Canada. The living conditions of Indigenous communities in Canada are as bad, if not worse, than many poverty-stricken communities in underdeveloped countries.
40% of Indigenous children are living in poverty, two and a half times more than non-Indigenous children. Not only are these children more impoverished, but they are also more likely to have a lower level of education, unclean water, become homeless, and commit suicide. The risk for Indigenous children is shocking and real, and they need our help.
Join Human Concern International (HCI) in Ottawa, Ontario on Saturday, February 2nd at 6 pm with speakers Dr. Zijad Delić, Cindy Blackstock, a Gitxsan activist and Executive Director of he First Nations Child and Family Caring Society of Canada, and Waneek Horn Miller, a Mohawk Olympic gold medalist who is active in the movement to address the issue of Missing and Murdered Indigenous Women and Girls in Canada.
The speakers will discuss the challenges facing Indigenous peoples in Canada and how we can offer support.
HCI will also be presenting "Making a Positive Difference" Awards to inspirational Canadian women.
To make a donation today towards HCI's fundraising for Indigenous communities, click here.
To book your ticket for this fundraising event in Ottawa on February 2nd, click here.