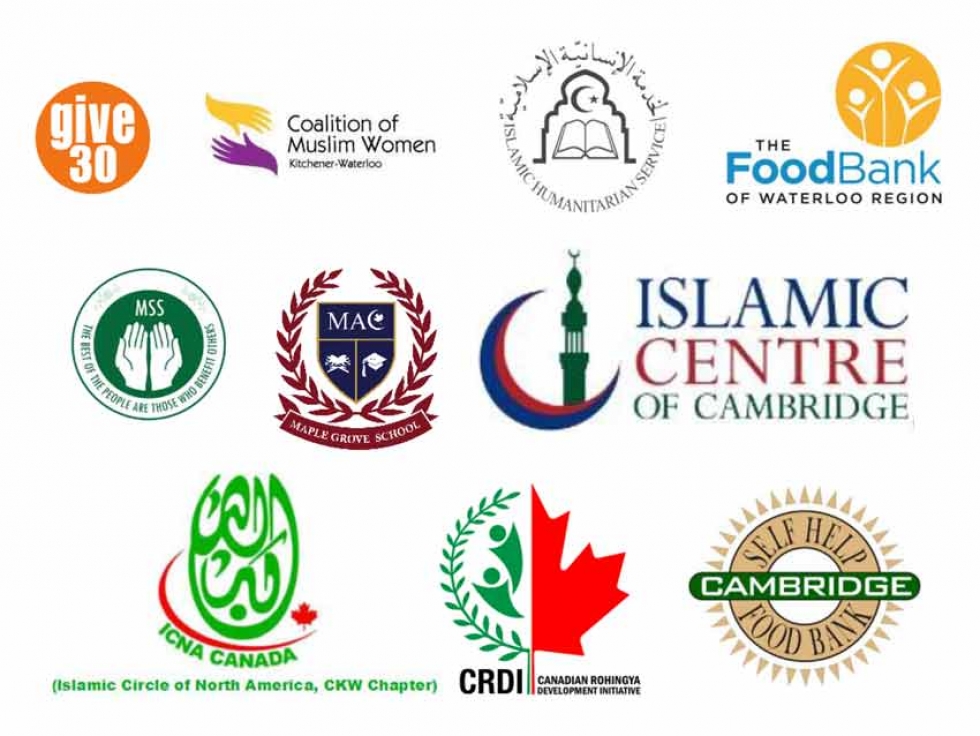 Give30 Waterloo Region is back this Ramadan to continue addressing food insecurity in our community.
04
May


2019
Give30 Waterloo Region Welcomes Ramadan and Brings New Partners on Board to Fight Hunger
Written by Give 30
Give30 Waterloo Region is back this Ramadan to continue addressing food insecurity in our community. Give30 WR has raised over $30,000.00 in the past two years of its inception for The Food Bank of Waterloo Region!
"We are amazed each year by the generosity of this community to support this campaign to fight hunger. We are very excited to have added three more community partners and to have expanded to Cambridge! This year, more schools will also be joining the campaign by running food drives, building on last year's youth led initiative. We hope to continue the success as we welcome Ramadan this year." said Fauzia Baig, Vice Chair for the Coalition of Muslim Women of KW (CMW).
Ramadan is about mindfulness, giving, building community, and understanding the challenges of hunger that others face. This is why the Give30 is effective! It's a simple way for people who are fasting to save the money that they would otherwise spend on coffee,lunches or other treats, and donate that money to the Food Bank.
Ziyaad Mia, the founder of the Give30 campaign, says: "People who aren't fasting can also take part by brown bagging lunches for the month and donating the saved money to the Food Bank. Everyone can participate in the spirit of Ramadan! Hunger knows no race, religion, ethnicity or creed, and that's why it's important for everyone to join Give30."
"The reality is hunger can happen to anyone at any time and for a variety of reasons, including: sudden job loss, unexpected expenses, medical costs," said Wendi Campbell, CEO, The Food Bank of Waterloo Region. "Every day in our community people are forced to make unimaginable decisions: buy groceries or pay rent.
In 2019, the Give30 WR team is extremely pleased to announce an expansion of the campaign into Cambridge.
"The Cambridge Self-Help Food is proud to be joining this wonderful campaign," said Cambridge Self-Help Food Bank Executive Director Cameron Dearlove. "The donations collected during this special time of year will go towards helping those in our community who struggle with food insecurity. Give 30 is a great example of the community coming together to support their neighbours in need."
The Coalition of Muslim Women (CMW), along with the Give30 WR team including Islamic Humanitarian Services, Muslim Social Services of Kitchener-Waterloo, Maple Grove School, Muslim Women of Cambridge, Islamic Centre of Cambridge, Islamic Circle of North America (ICNA), Canadian Rohingya Development Initiative, Cambridge Food Bank and The Food Bank of Waterloo Region are very excited to bring Give30 back to Waterloo Region this year.
Give 30 operates in Toronto, Edmonton, Calgary, the province of Quebec, Mississauga, Ottawa, Vancouver, Winnipeg, Regina, London, Kingston, Waterloo Region, Thunder Bay/NW Ontario, and New York City.
Website: GIVE30.ca Facebook: GIVE30 Twitter: @GIVE_30 #Give30WR
Compassion. Dignity. Unity.