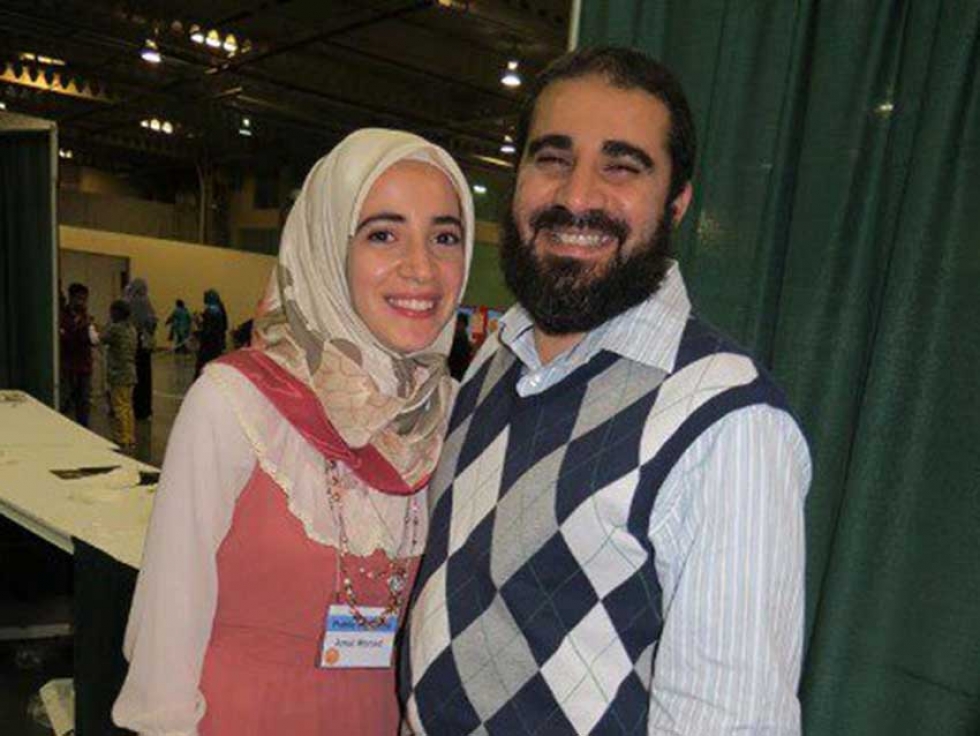 Egyptian Canadian engineer Yasser Albaz with his daughter writer Amal Albaz.
Twitter Nicole Martin, CHCH TV
25
Feb


2019
Family of Detained Egyptian Canadian Ask the Government to Demand His Release
Written by Making Headlines
The family of Egyptian Canadian Yasser Albaz, 51, is calling on the Canadian government to intervene and demand his release from the infamous Tora Prison in Egypt.
Yasser is an engineer who founded and operates an engineering firm. He also serves on the board of the Dar Foundation Mosque in Oakville, Ontario. He has lived in Canada for over two decades.
His daughter, writer Amal Albaz, has explained to HuffingtonPost Canada that her father was returning home from a business trip in Egypt when he was stopped at the Cairo International Airport and his passport confiscated. He has not been able to communicate with his family since February 18th when he was taken by Egypt's state security.
According to the press release posted on Amal Albaz's Facebook Page, "On Saturday February 23rd, Yasser appeared at the State Security Prosecutor's office. The family's Egyptian lawyer and the Canadian Embassy were notified of his questioning by the prosecutor. The lawyer was allowed to attend the session. Lawyers have confirmed that he has not been charged and will continue to be held for additional questioning on Tuesday. At the end of this day he was transported to Torah prison."
According to The Toronto Star's interview with Amal, "[his family is] concerned for his well-being due to the prison's notoriety for harsh conditions. She said members of the family's community in Oakville have been quick to help, reaching out to their [Members of Parliament] MPs to draw more attention to the issue. While Amal says she and her family are appreciative of the Canadian government's involvement so far, more pressure is needed to get her father back safely."
According to CTV News, "Human Rights Watch has described Tora as 'the central site for those deemed enemies of the state.' [Amal] says she has no idea why he was detained. 'He has a client in Egypt and that's why he was there for that time,' she said. 'My father has no political affiliations,' Albaz added. 'He's not politically active whatsoever. His business is engineering; it has nothing to do with state security or anything like that.'
The website, FreeYasser.ca, has been set up so that supporters can easily send messages to their Members of Parliament (MPs) to call upon the Canadian government to intervene in this case.
You can follow developments in the case on Amal Albaz's Twitter here or her Facebook here.
A press conference was held at 11: 30 am on Thursday, February 28th in 135-B Press Conference Room in West Block on Parliament Hill. Amal Albaz spoke with representatives from the International Civil Liberties Monitoring Group and the Egyptian Canadian Coalition of Democracy. You can view the Press Conference on Facebook here.