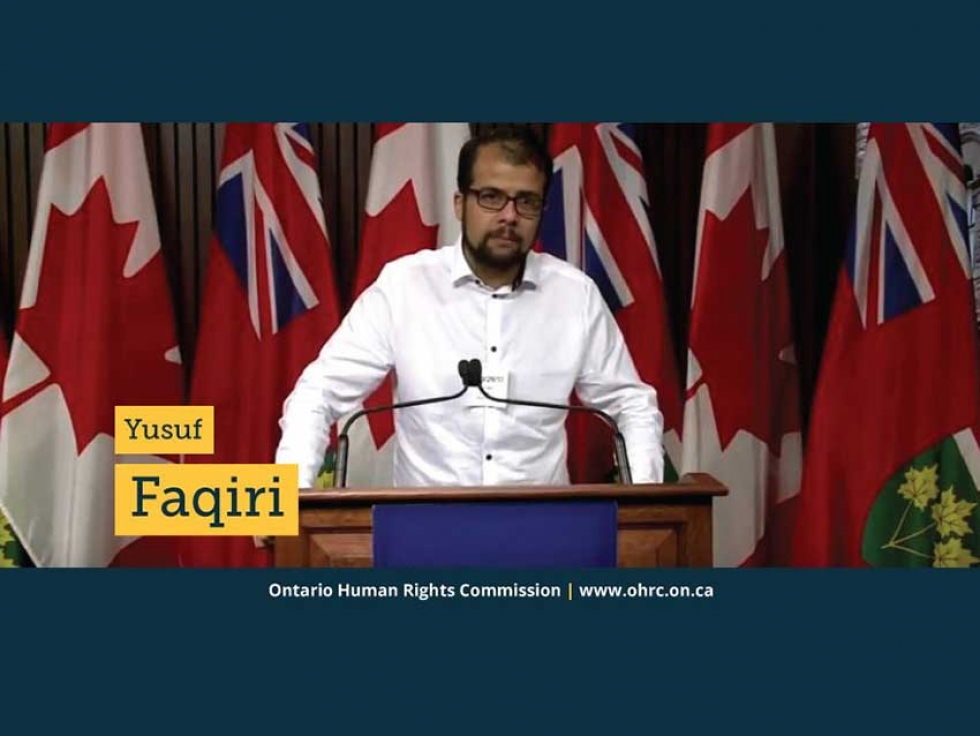 Yusuf Faqiri, the brother of Soleiman Faqiri, discusses his brother's case at the Ontario Human Rights Commission.
08
September


2018
Family Launches Petition to the Government of Ontario Demanding Justice for Soleiman Faqiri
Written by Staff Writer
The family of Soleiman Faqiri have launched a petition address to Premier Doug Ford and Michael Tibbolo, Minister of Community Safety and Correctional Services seeking justice after Soleiman was beaten to death by staff at the Central East Correctional Centre (CECC) in Lindsay, Ontario. Soleiman was in custody after he was charged with assault, these charges were later dropped.
Yusuf Faqiri has been speaking out as part of the Justice for Soli Campaign over the last year trying to get answers about this brother's death and demanding accounablity on the part of those responsible for it.
Earlier this year, Yusuf Faqiri addressed the Ontario Human Rights Commission about this brother's case. The Ontario Human Rights Commission launched a legal action against the Government of Ontario for its alleged treatment of prisoners with mental disabilities.
See the video of his speech here.
*****
The petition reads as follows:
Our Soleiman was a kind, gentle soul who meant the world to his friends and family.
Even while he suffered from schizophrenia, he always had a warm smile and a kind word to share.
His life was senselessly brought to a sudden end on December 15th, 2016. Soleiman was killed while in custody at the Central East Correctional Centre (CECC) in Lindsay, Ontario.
Staff at the facility were aware that Soleiman suffered from mental health challenges, yet there have been numerous reports that Soleiman was mistreated at the facility.
At the time of his death, evidence now shows that Soleiman was viciously beaten by more than a dozen guards. The abuse Soleiman endured in his final moments included over 50 bruises, a blow to the head, hands bound behind his back, pepper spray, and solitary confinement.
His family tried to visit him four times during his stay at Central East, however, staff at the facility denied the visitations on each occasion.
We are now seeking justice for Soleiman and demanding answers from the Ontario government as to how Soleiman's death could have occurred while he was under government care. An initial police investigation exonerated anyone from wrongdoing. This makes no sense.
Soleiman needed a bed and a doctor, instead he got fists and cuffs.
We want to see charges laid against those responsible for Soleiman's death. Help us by calling on the Minister of Community Safety and Correctional Services, the Honourable Michael Tibollo, to open a new investigation by an external police force on the circumstances surrounding Soleiman's untimely death.
Our most vulnerable are counting on us.
You can sign the position online here
Learn more about the Justice for Soli campaign visit their website here