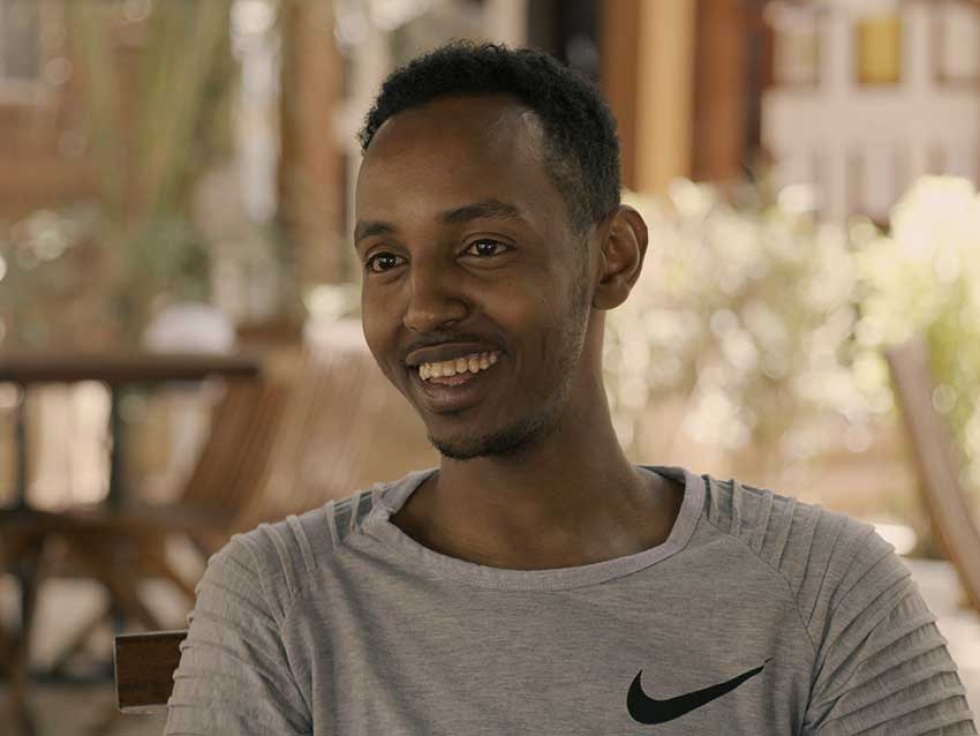 Ismael Abdulle, a young Somali refugee from Mogadishu.
National Film Board of Canada (NFB)
06
Oct


2022
Documentary about Friendship Between a Canadian Foreign Correspondent and a Young Somali Refugee Premieres on TVO
Written by TVO
Premiering October 18, new documentary questions which stories get told and why
A new feature documentary delves into ethical and moral challenges through a friendship between a foreign correspondent and a young Somali refugee. Premiering Tuesday, October 18, 2022, at 9 pm ET on TVO and streaming on TVO.org, YouTube and NFB.ca (starting November 1), TVO Original The Perfect Story considers the boundary between journalism and filmmaking. Which stories get told in the media and why? Who should tell them?
Co-produced with Frequent Flyer Films and the National Film Board of Canada (NFB), the film follows the decade-long relationship between Canadian journalist Michelle Shephard and Ismael Abdulle, a young Somali refugee who had his hand and foot cut off by the terrorist group al-Shabab. Their story begins in 2010, when they met during one of Michelle's reporting trips to Mogadishu. Her articles about Ismael sparked a movement within the Somali diaspora that helped him find refuge in Harstad, Norway. For nearly a decade, Ismael embraced his new home, learning to speak Norwegian fluently and attempting to adapt to his new country. When Ismael goes back to Mogadishu, an unexpected turn of events forces Michelle to defy one of journalism's golden rules: "Report the story. Don't become part of it."
"This film is an extraordinary achievement that weaves together the urgent and compelling stories of a young man's struggle to survive and thrive in a hostile and dangerous place," said John Ferri, VP of Programming and Content at TVO. "The evolving relationship between a young man, and the reporter who tells the world of his plight and who is ultimately forced to turn the camera on herself, leads us all to the perfect story."
"Covering Ismael's story for more than a decade has been an incredible, challenging and humbling experience that has made me ask tough questions of myself and our profession," says Michelle Shephard. "I hope viewers can walk away with their own questions and continue the conversation about the stories we tell and why."
Michelle Shephard is the recipient of three National Newspaper Awards, earned over two decades of foreign reporting at the Toronto Star, as well as the Michener Award, one of the highest honours in Canadian journalism. Recently a story editor on TVO's award-winning podcast Unascertained, Shephard's filmmaking credits include the Emmy-nominated feature, Guantanamo's Child and The Way Out. She was also the creative content producer on the award-winning NFB co-production, Uyghurs: Prisoners of the Absurd.
Watch TVO Original The Perfect Story on Tuesday, October 18, 2022 at 9 pm ET on TVO and stream it anytime on TVO.org, YouTube and smart TV services. Catch it on your mobile device with the TVO Today app, available for iOS and Android users. The Perfect Story will also stream free to all Canadians on NFB.ca starting November 1.