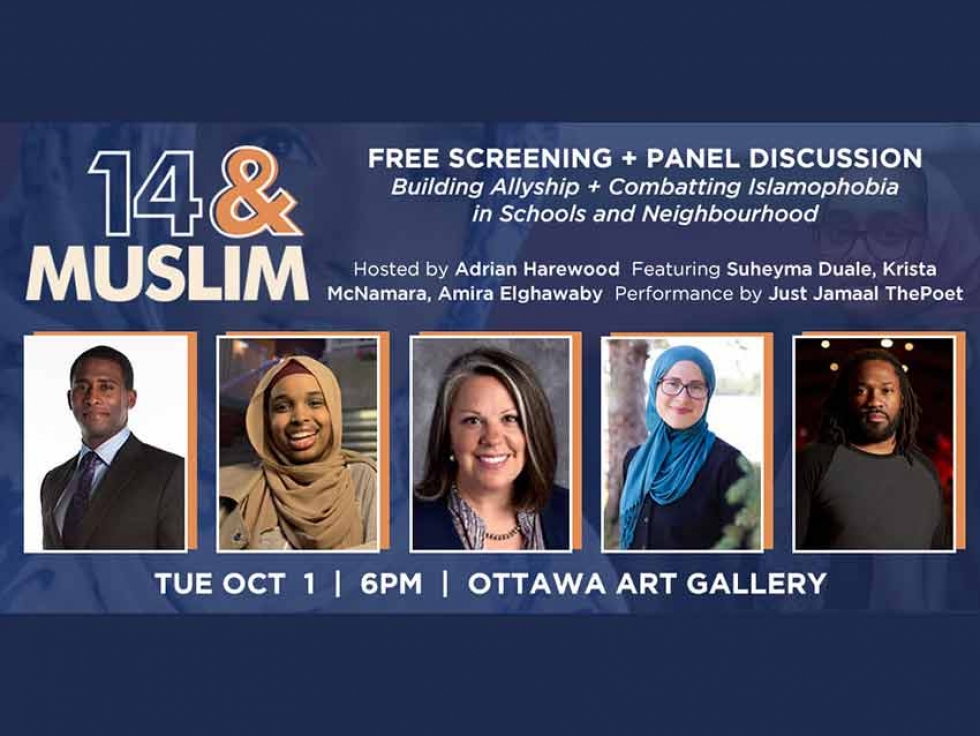 30
September


2019
Check Out the 14 and Muslim Documentary Screening and Panel on Addressing Islamophobia in Schools October 1
Written by Chelby Daigle
14 & Muslim is a CBC documentary that is inspiring important conversations and making a positive difference for youth across the country.
Up close and personal, 14 & Muslim follows three Muslim students entering grade nine, looking at how ideas of diversity and tolerance play out in the Canadian classroom and beyond.
The documentary is screening at the Ottawa Art Gallery on October 1 for the launch of Islamic Heritage Month in Ontario. Register online to attend the FREE event here.
The event will be hosted by CBC's Adrian Harewood and will include an opening Performance by Ottawa Poet Laureate Jamaal Jackson Rogers.
Following the documentary screening Director Wendy Rowland and the Muslim students from the documentary will be in attendance for a brief Q&A followed by a panel discussion about Building Allyship and Combatting Islamophobia in Schools and Neighbourhoods.
If you have any questions please direct them to Event Lead, Jackie Garrow by email: This email address is being protected from spambots. You need JavaScript enabled to view it.. To learn more about the documentary, visit its website.
Learn more about the event participants below:
This article was produced exclusively for Muslim Link and should not be copied without prior permission from the site. For permission, please write to info@muslimlink.ca.