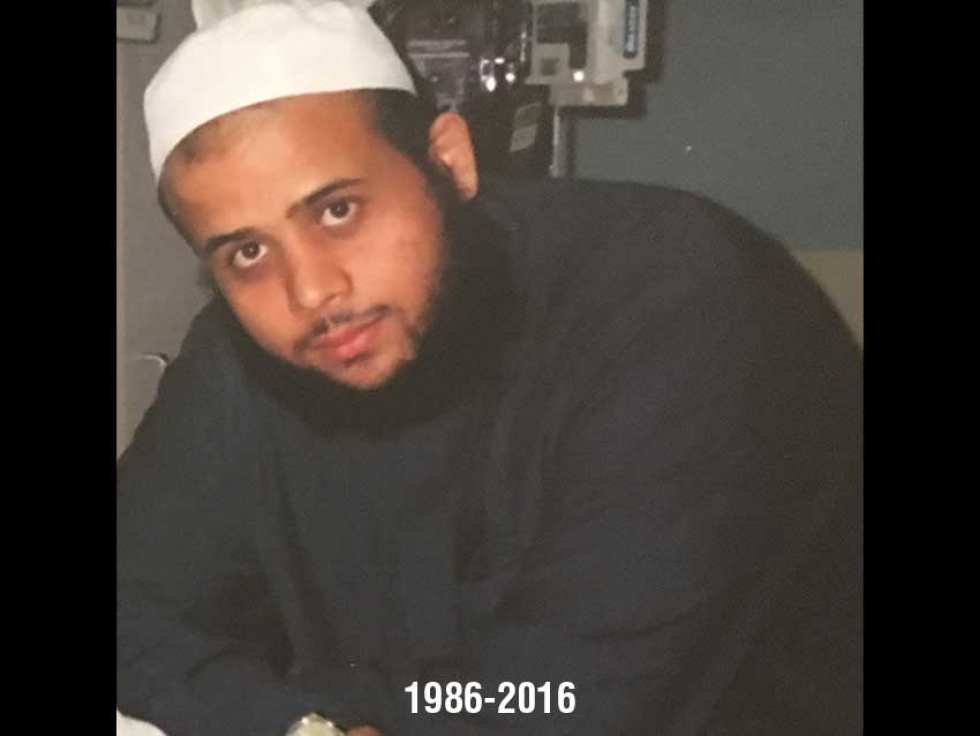 08
February


2019
CBC Documentary Explores the Beating Death of Soleiman Faqiri in an Ontario Detention Centre
Written by Chelby Daigle
On December 15, 2016, Afghan Canadian Soleiman Faqiri was killed during an altercation with prison guards at the Central East Correctional Centre in Lindsay, Ontario.
Soleiman, who suffered from Schizophrenia, was waiting for a transfer to the Ontario Shores Centre for Mental Health.
Soleiman was beaten to death by prison guards while completely defenseless and helpless while in solitary confinement.
A coroner's report found that Faqiri had suffered more than 50 injuries to his face, torso, and limbs that were caused by blunt impact trauma and that he was "involved in a physical struggle with probably emotional agitation and pain prior to his death."
Until now however, the cause of his death has been "unascertained."
On January 20, CBC's Fifth Estate released a documentary the explores the Faqiri case and his family's ongoing fight for justice.
You can watch the CBC documentary on YouTube below:
You can also read the article that accompanies the documentary here.
Soleiman's death in Ontario's most complained about correctional facility came during a systemic investigation by the Ontario Ombudsman into how the province tracks and reviews segregation placements of inmates in correctional facilities. It also comes at a time when questions are being raised about the treatment of people living with mental illness by police and correctional officers across the province.
How can you support Faqiri's family's fight for justice?
Sign the petition: Click Here
Support their crowdfunding campaign to cover legal fees on LaunchGood.com: Click Here
Attend an upcoming event about the case in a city near you:
Montreal: February 19: University of Montreal at 12pm and McGill University at 5pm.
Victoria: February 23
Vancouver: February 24
Stay Informed: Follow the Justice for Soli Campaign on Facebook, Twitter
This article was produced exclusively for Muslim Link and should not be copied without prior permission from the site. For permission, please write to info@muslimlink.ca.