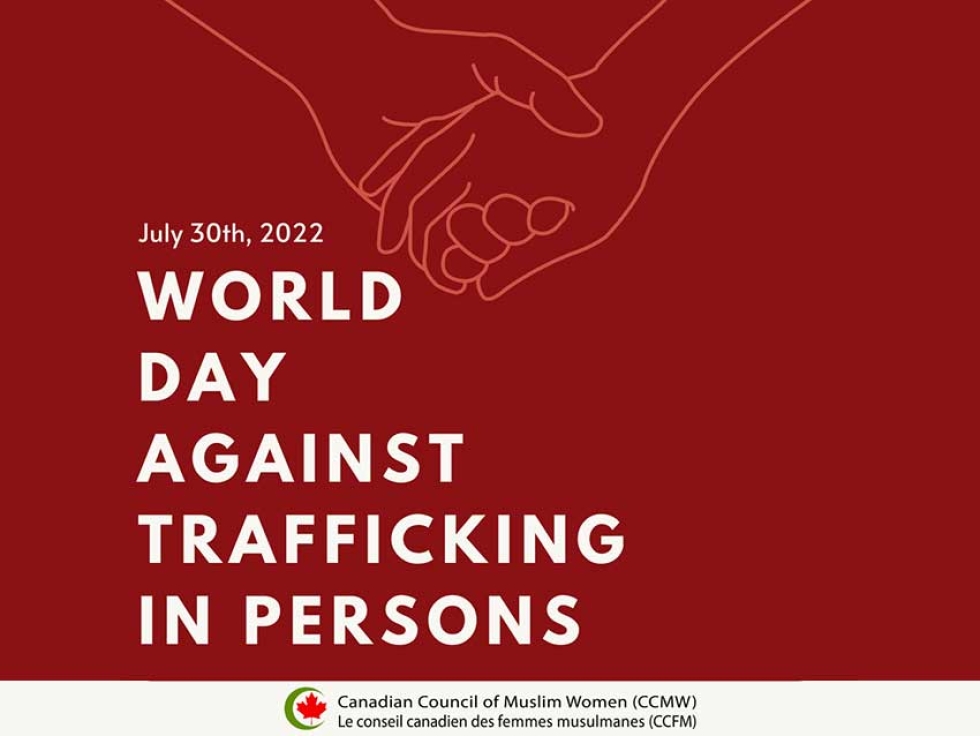 30
Jul


2022
World Day Against Trafficking in Persons observes the sensitization of global citizens to the human trafficking pandemic.
This year's theme is the Use and Abuse of Technology, focusing on how technology is used as a tool that can both enable and impede human trafficking.
Human Trafficking involves the recruitment, transportation and possession of human individuals through coercion or other fraudulent means to exploit them for profit. Anyone can be a victim of this heinous act regardless of age or background, and human trafficking is present all over the world. However, Human trafficking particularly targets women and children for sexual exploitation, and children for cheap child labor.
We all have a responsibility to raise awareness about human trafficking and equip ourselves with the tools to eradicate it in our communities. CCMW and Courage for Freedom (CFF) are collaborating on an education and social media campaign to prevent Human Trafficking (HT) and Sexual Exploitation (SE) and to support survivors and their families.
The joint project known as ProjectInterclusion aims to be inclusive of our communities and engage parents, families, and colleagues through de-stigmatizing conversations and actionable work with professional and immigrant and newcomer populations, youth, and various diverse Muslim community stakeholders. The educational workshops and social media campaign will expose the risks of HT and SE of women and girls in underserved communities including racialized and marginalized Muslims who speak Urdu, Arabic, Somali, Bangla and Farsi and what we can all do to prevent it. For more information, please contact This email address is being protected from spambots. You need JavaScript enabled to view it..
HOW TO OBSERVE WORLD DAY AGAINST TRAFFICKING IN PERSONS
Be informed and vigilant. Be vigilant in the online sphere and report suspicious pages or activities to the authorities. Keep an eye out for more information on the ProjectInterclusion educational workshops to learn how to combat HT and SE in your communities.
Raise awareness, share safety tips and information, and educate others. Share the ProjectInterclusion social media campaign with your networks and don't forget to use the hashtags #ProjectInterclusion and #EndHumanTrafficking.
Donate to shelters for trafficking victims. Donate clothes and other goods to shelters for victims of human trafficking. Any amount helps and it's for a worthwhile cause.