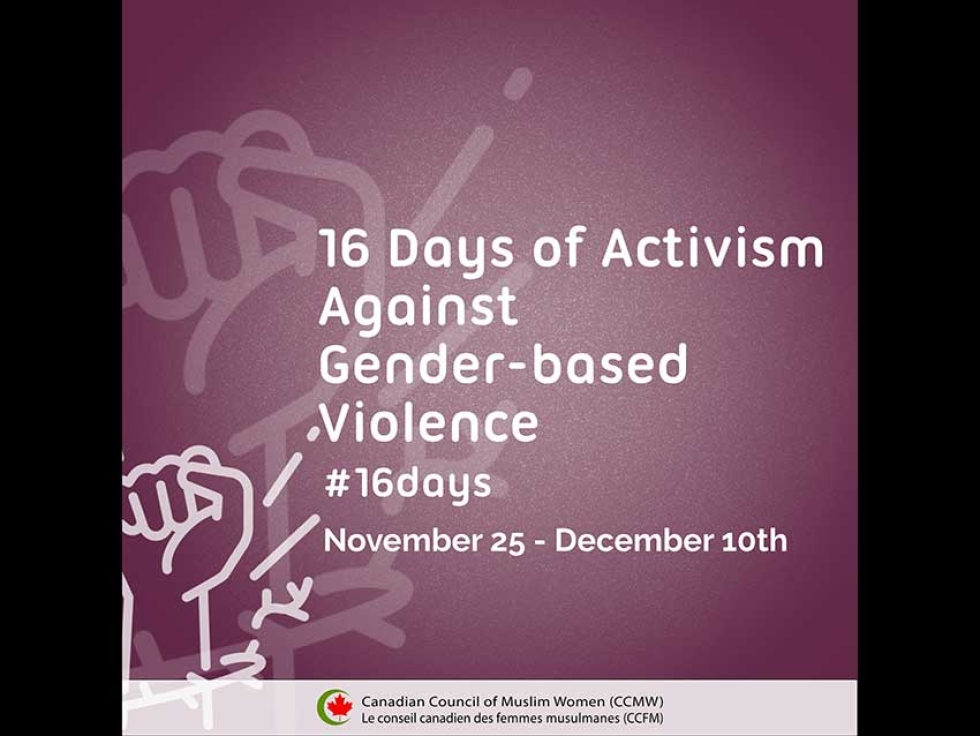 01
Dec


2022
The campaign aims to prevent and eliminate violence against women and girls around the world, calling for global action to increase awareness, promote advocacy and create opportunities for discussion on challenges and solutions.
This year's IDEVAW theme is UNITE! Activism to End Violence against Women & Girls.
Violence against women and girls is a global public health problem of pandemic proportions. One in three women and girls experience physical or sexual violence in their lifetime and about once a week, a woman is killed by her male partner in Canada.
This year, CCMW launched a Gender-Based Violence project that aims to develop a systemic change strategy and tools to address barriers Muslim women face in dealing with GBV, as well as provide services coordination for Muslim women facing GBV.
In addition, we launched a multilingual social media public awareness campaign titled, #EndGBV#HealTogether to raise awareness about gender-based violence while also introducing our GBV project.
Please take a moment over the next 16 days to share our campaign using the #EndGBV #HealTogether hashtags along with the official hashtags for International Day for the Elimination of Violence against Women - #IDEVAW #16days and #16Daysofactivism
Are you a Muslim woman in Canada experiencing gender-based violence? Click here to find support through CCMW.