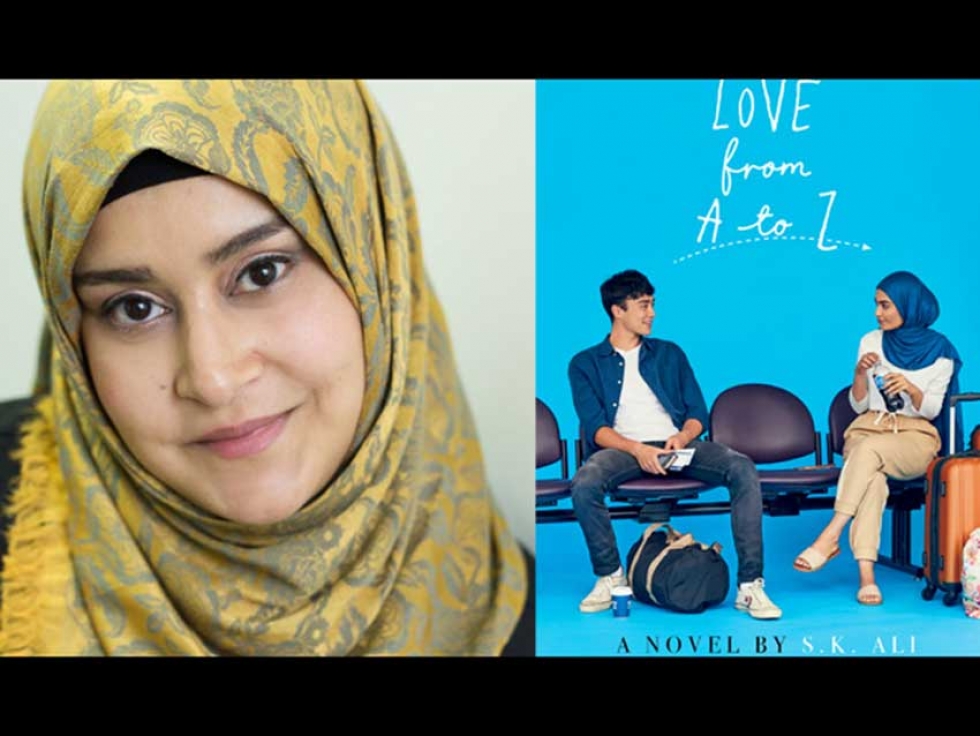 Indian Canadian novelist S.K. Ali 's second novel is called "Love from A to Z".
15
Oct


2019
Canadian Author of Young Adult Novels about Muslim Teens Offering Writing Workshop in Ottawa October 16
Written by Ottawa Public Library
Breathing diversity and life into her characters, S.K. Ali's novels are not to be missed.
As a part of Ottawa Public Library's Teen Author Fest celebrations, S.K. Ali will be hosting a writing workshop at the Ottawa Public Library, Beaverbrook branch, on Wednesday, October 16th at 7:00pm. Books will be available for sale by Octopus Books.
In a world of books predominantly featuring white characters having varied and complex lives – coming of age; reclaiming the throne of their fantasy realm; saving the world from a dystopian government – authors like S.K. Ali are a breath of fresh air.
Born in south India, but raised in Canada, Ali is a Canadian-Muslim author writing authentically about the Muslim experience for teens.
Her debut novel, "Saints and Misfits", candidly portrays the life of a young Muslim-American teen, Janna, grappling with her identity and how she fits into the mold of the "Muslim girl" – the expectations imposed on her by her community, her non-Muslim peers, and society at large. If that weren't enough, Janna is also struggling with the aftermath of being assaulted by a respected member of her Muslim community. Does Janna want to be a saint, or is she a misfit? And what is she to do about the monster in her life?
Watch S.K. Ali's interview with "Let the Quran Speak" where she discusses her debut novel "Saints and Misfits" (It may take a few moments for the video to load from YouTube)
Ali's follow-up novel, "Love from A to Z", follows teens Zayneb and Adam. Zayneb has been suspended for challenging her Islamophobic teacher and sent to Qatar to spend two weeks with her aunt; Adam has just received a diagnosis for MS which he's hiding from his family. The two have a chance encounter at the airport and their lives are changed forever.
Don't miss this great author event!
We hope to see you there!
Want to learn more about S.K. Ali?
Follow S.K. Ali on Twitter, Visit her Website
Read her April 2019 interview with Barnes and Noble about "Love from A to Z" online here
Read her August 2017 interview with Rich in Color (Reading and Review Diverse YA Books) about "Saints and Misfits" online here
Watch the second part of S.K. Ali's interview with "Let the Quran Speak" below (It may take a few moments for the video to load from YouTube)