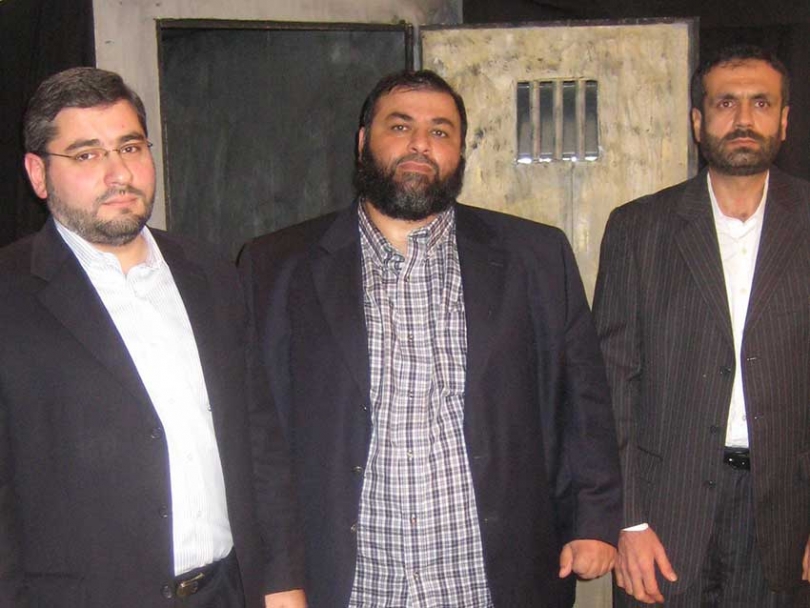 On March 17th, the Public Safety Canada reached a settlement with Abdullah Almalki, Ahmad Abou-Elmaati and Muayyed Nureddin
25
Mar


2017
Government of Canada Reaches Settlement with Abdullah Almalki, Ahmad Abou-Elmaati and Muayyed Nureddin
Written by Chelby Daigle
On March 17th, the Public Safety Canada reached a settlement with Abdullah Almalki, Ahmad Abou-Elmaati and Muayyed Nureddin. An official apology was also issued in relation to the Canadian government's role in their detention and "mistreatment" abroad. 
Honourable Ralph Goodale, Minister of Public Safety and Emergency Preparedness and the Honourable Chrystia Freeland, Minister of Foreign Affairs make the following statement:
"Today, we are announcing that the Government of Canada has reached settlements with Abdullah Almalki, Ahmad Abou-Elmaati and Muayyed Nureddin, bringing these civil cases to a close.  On behalf of the Government of Canada, we wish to apologize to Mr. Almalki, Mr. Abou-Elmaati and  Mr. Nureddin, and their families, for any role Canadian officials may have played in relation to their detention and mistreatment abroad and any resulting harm. The Government of Canada strongly condemns abuse and torture of any kind and is committed to fulfilling its obligations under the Canadian Charter of Rights and Freedoms to respect and protect human rights. We hope that the steps taken today will support them and their families in their efforts to begin a new and hopeful chapter in their lives. The Government of Canada is committed to keeping Canadians safe and safeguarding their rights and freedoms, no matter where they are in the world."
The Canadian government's role in the dentention and torture of Almalki, Abou-Elmaati, and Nureddin was documented in CBC The Fifth Estate's Documentary "The Torture Files" which can be viewed online here.
Syrian Canadian Abdullah Almalki issued the following statement in response to the settlement:
"I am very pleased to see the long-awaited government apology. My family and I are grateful  to finally have closure. In 2004, I was exonerated by the Syrian Security Court. Four years later, I was exonerated by the Iacobucci Inquiry here at home in Canada. The recent  government apology brings the matter to rest. 

This is a victory for Canada and every Canadian who holds dear the Charter of Right and Freedoms, the rule of law, freedom, equality, and dignity. It is also a victory for those who abhor torture, arbitrary detention, bigotry and racism. This long fought for result will hopefully give hope to everyone who has been wronged. Hopefully, it will also boost their resilience, strengthen their resolve, allow them to have more patience and persistence, and help them to keep on keeping on,  as a victory for justice is a victory for all of us. I hope my struggle, and that of many others over the years for truth, justice and reforms, will not be wasted. I hope that we as a country learn from such injustices and work to better our country by strengthening our human rights laws rather than weakening them. We must strengthen laws and institutions to preserve our liberties and freedoms, rather than compromising them. We must also hold government officials and government agencies accountable by demanding powerful, effective, real-time oversight of their activities, especially when human rights can so easily be abused in the name of national security.
It is difficult to reconcile the injustice my family and I have endured over the last 15 years. However, we look forward to a better future, and as much of a normal, quiet, and productive life as we can possibly have under the circumstances.
Throughout  the last 15 years, I have seen a very ugly side of humanity, but I also have seen a very bright, hopeful, loving side of it. I would like to sincerely thank every person and organization in Canada and around the world who has supported my family and myself in many different ways over the years.

I would like to thank my family and friends for their unconditional and continuous support over the years. Your love and support is unquantifiable (to use an engineering term)." 

Abdullah Almalki, March 19, 2017. For media inquiries, please call (613) 713-9500 or email This email address is being protected from spambots. You need JavaScript enabled to view it..  For more information please visit here
This article was produced exclusively for Muslim Link and should not be copied without prior permission from the site. For permission, please write to info@muslimlink.ca.