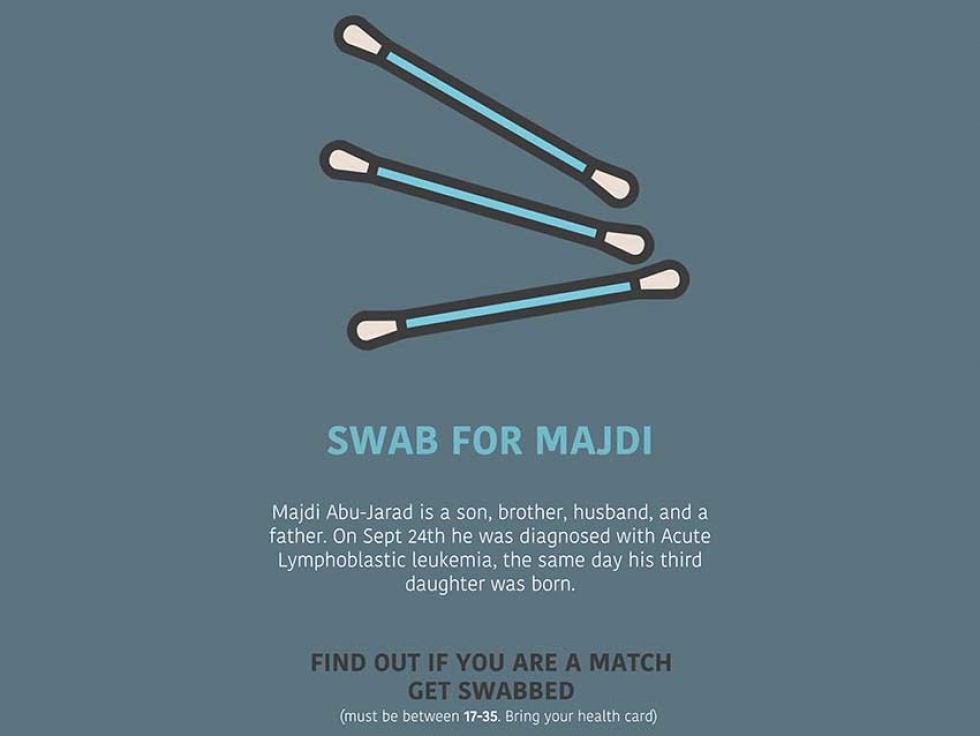 12
Oct


2019
Can You Help Save an Ottawa Father's Life? Swab for Majdi with Canadian Blood Services
Written by Swab for Majdi
On September 24, 2019, my brother Majdi was blessed with a beautiful baby girl. A few hours later he was diagnosed with Acute Lymphoblastic Leukemia.
He is a son, a husband and a father to three beautiful little girls. His life is in God's hands. His family and his faith are encouraging him to keep fighting. As he does his part, we are doing ours.
Majdi needs to find a matching stem cell donor. Unfortunately, Majdi is one of many individuals of Arab ancestry who struggles to receive a much-needed stem cell donor.
Only 1.4% of stem cell donors in Canada are of Arab ancestry which is incredibly low given the number of people of Arab Ancestry from Africa, the Middle East and South Asia who live in Canada.
We are looking for amazing people that want to help someone in their community.
Can you help?
A simple swab from your cheek by the Canadian Blood Services can help find a match for Majdi.
Find out if you are match for Majdi (You must be between the ages of 17 and 35, Bring Your Health Card) on October 19 at SNMC Mosque from 11 am to 3 pm.
There are volunteer drivers available for people who need a ride to SNMC.
Even if you are not a match for Majdi, you can join Canada's national stem cell registry and maybe save someone else's life!
Can't come on October 19th? 
If you are unable to attend, the kit can be shipped to your home! All you have to do is sign up online at https://www.blood.ca/getswabbed where you can both learn more about what it means to become a stem cell donor and you can order a cheek swabbing kit to be sent to you in the mail! EASY! 
For additional info, if you need a ride to SNMC, or any other questions please email This email address is being protected from spambots. You need JavaScript enabled to view it.