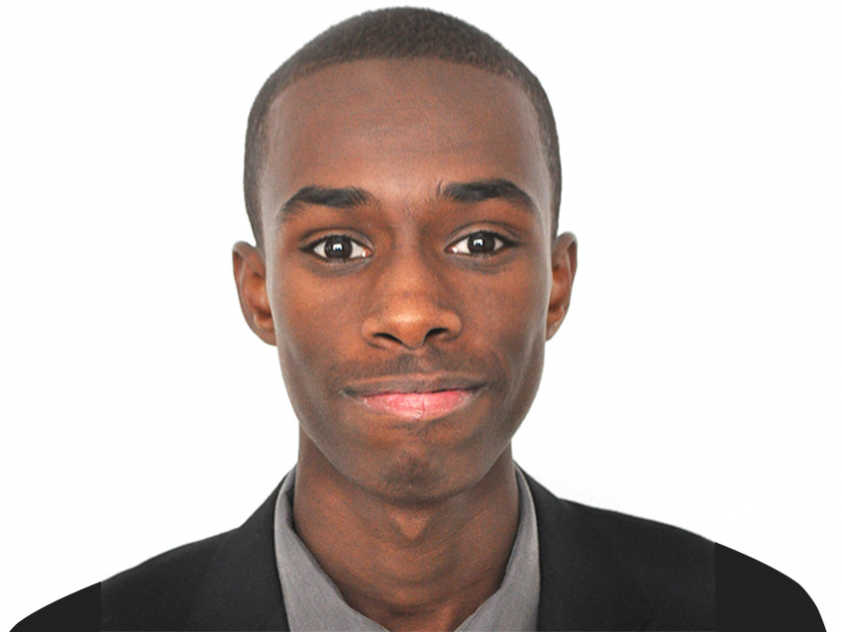 08
May


2014
Resisting Apathy: Interview with Student Trustee Abdulgadir Ahmed
Written by Chelby Daigle
Abdulgadir Ahmed, 17, is one of only two Student Trustees who sits on the Board of Trustees of the Ottawa Carleton District School Board. While other Trustees are elected during municipal elections, student trustees are elected by their fellow students. He has taken on the responsibility of representing such a diverse constituency with a great deal of sincerity. "This isn't just something you do to put on your resume," he explained. "You do it because you are passionate about it." Despite his hectic schedule, the Grade 12 Sir Robert Borden student found the time to speak with Muslim Link about the issues that matter to him most.
The importance of consultation
Students aren't all about having their way; it's about having your say. What people find unfair is not being able to say what they think is wrong. Often times a Senior Staff person will make a decision and that's fine but decisions need to be informed and decisions need to take into account every single party concerned. So that's what we have done with building our Student Voice policy, we consulted with every level of students from elementary school students, to middle school students, to high school students. We've also consulted staff members and high school principals because we want it to be something that is comprehensive and not something that nobody will like.
A student researchers' conference was organized and 400 students attended from across the school board came.  At one point all teachers were taken out, so it was just students with students and the students would write on cards what they wanted and what they thought should improve and we observed the results. That's how I think [consultation] should be done, not with the fear of reprimand from teachers but rather having an open dialogue because that's when the truth will come out.
Students' Concerns
Students aren't aware that there is an avenue for them to speak up. Even myself, before I ran for Student Trustee I had no clue this position even existed. So students don't know that they can go to their Students' Council, go to their Student Senator or go to their Student Trustee to have their voices heard.  When people aren't aware what's going on then they aren't able to advocate on their issues. Another thing I found was that students say that all of the leadership opportunities available are often only for students who are already leaders, students who are already very strong characters but there is not enough development for those who aren't leaders, who aren't as outgoing, or those who are shy and reserved. There aren't opportunities for them. So those are two major concerns I have seen come out of our consultations.
The connection between student politics and world politics
Students are apathetic so it is hard to engage someone who doesn't care, but what I found so fascinating was that when there was the extracurricular strike by teachers you found that students rallied together and they came forward and they pressured the school boards and the provincial government so much that they got their extracurriculars back. So people care about issues that directly affect them. If something doesn't directly affect you then you don't care about it. You say hey why should I care about something that is happening on the other side of the world, or happening at a school which is on the other side of the city, or happening to the student upstairs and not to me. Why would I care?  But we need to realize that everyone is interrelated and no matter who you are we are all tied together. Once students are made aware of that, but not just students, once people in the world are made aware of that then we will be able to be successful. Then we will be able to get rid of that apathetic, "˜I don't care because it doesn't affect me' attitude because that is the attitude that is killing not only students, but it is killing our world in general. It is ruining our morals and it is ruining our sense of advocacy.
This article was produced exclusively for Muslim Link and should not be copied without prior permission from the site. For permission, please write to info@muslimlink.ca.