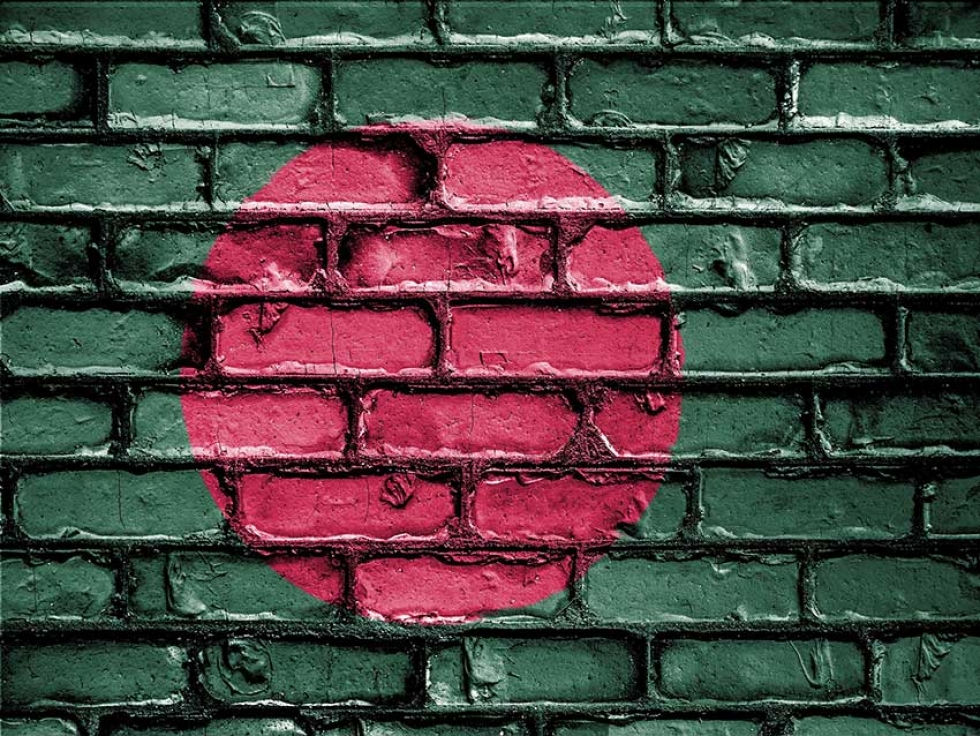 The colours of the flag of Bangladesh
PixayBay (Creative Commons)
11
Mar


2018
International Mother Language Day: Two Languages, One Heart
Written by Saleha Faruque
Throughout the years, I also realized that life was characterized by change. Some of those changes were easier to comprehend than others. One way I dealt with change was by holding onto that which did not change — those "constants" which tended to stay with you throughout life. For me, one of those constants was language.
I was raised in Canada, with little exposure to life "back home". Most people wouldn't assume I spoke Bengali, nor the unique Arabic dialect of Algeria. Because of my father, I became acquainted with Bengali tradition and language from an early age. Language played a big role in my family; my father learned French and Arabic from his time abroad, while my mother had also built her own fluency in Bengali.
My father's business caused our family to relocate every now and then. Growing up, I attended a portion of school in Hong Kong. Like many young people, I grappled with my identity and sense of self. My mixed background and difficult adjustment to life in Hong Kong only added to my confusion and uncertainties. In that moment, it became important for me to learn about the cultures and languages that defined a part of who I am.
By then, I fully understood Bengali and often used my enhanced language skills to connect with others. Reading widely about influential people from Bangladesh, I also learned about Muhammad Yunus. Recipient of the Nobel Peace Prize, he developed the concept of microfinancing, which helped impoverished communities enter small businesses and escape poverty. Reading his autobiography was both inspiring and motivational for a half-Bengali teenager trying to make sense of the world around her.
Some years later, I left Hong Kong and returned to Canada. While middle school's insecurities followed me there, my keen interest in language and culture remained. I experienced more changes that came afterwards, like rotating schools and jobs and friends. I felt like I left a part of myself behind each time I had to pick up and leave for my next journey.
In 2015, I travelled to Bangladesh alone. Excited for my soul-searching trip, I compiled a list of places to visit in Dhaka. One of those places was the Shaheed Minar monument (Martyr Monument). My uncle explained that this historic site honoured protesters killed during the Bengali Language Movement in 1952. They were students, who demonstrated to preserve their mother tongue despite government attempts to suppress the Bengali language at that time.
Learning this piece of history reinforced how I felt about culture, language and identity. In a world concerned with fitting in, it seemed I wasn't the only young person who wanted to belong to myself and not another.
The truth is, language connects us all. Whether directly or indirectly, it allows us to pass on a part of ourselves to future generations. In the process of doing so, we hope those future generations will also know and appreciate themselves and where they came from.
I can't take credit for knowing Bengali nor Arabic because I gradually picked it up by listening to my parents speak. Despite this, the languages and cultures I've acquired have greatly contributed to my sense of belonging and role in society.
My knowledge of two distinct cultures has become a new source of confidence from which I draw from. Similarly, everyone's heritage gives them something personal and special. Like language, culture offers countless other benefits that enrich communities, providing them with opportunities to learn and leave lasting impacts for one another.
This article was produced exclusively for Muslim Link and should not be copied without prior permission from the site. For permission, please write to info@muslimlink.ca.