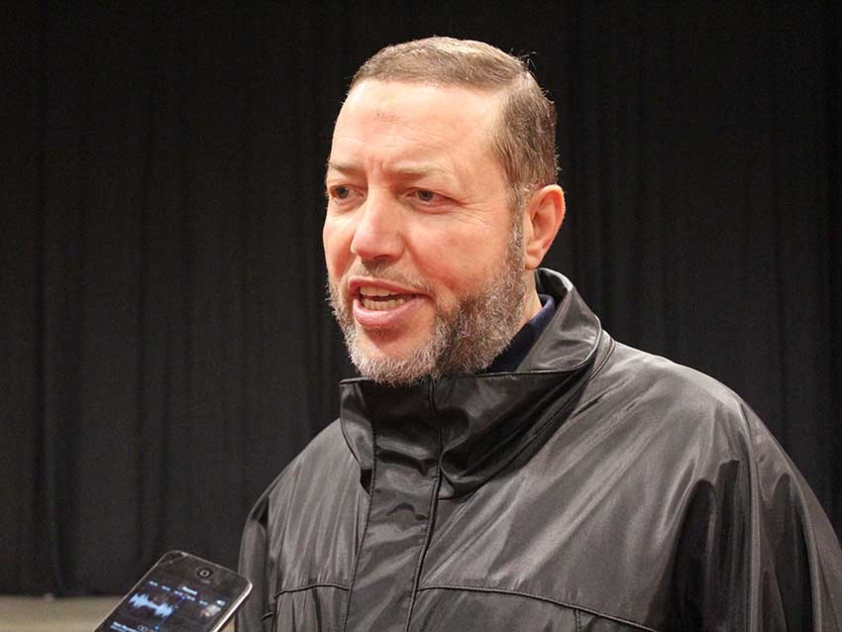 Adel Elmaghrabi from Ottawa at the 2014 Reviving the Islamic Spirit Conference in Toronto.
Adilah Makrup
29
Dec


2014
"we know we were created to struggle.." Adel Elmaghrabi from Gatineau
Written by Maryam Mirza
"Muslim-Canadian is the happiest person in this world. Despite what is happening in the world and how we're being blamed – we are the happiest. Because we know we were created to struggle. Without struggle we cannot enter the highest paradise with our Prophet (Peace Be Upon Him). He was the best example for us. He was the one who faced the most difficulties in this earth."
Muslims of RIS 2014 is a photo series inspired by Humans of New York and following up on Muslim Link's ongoing series Muslims of Ottawa. We asked participants in the annual Reviving the Islamic Spirit Conference which takes place in downtown Toronto "What Does Being Muslim Canadian Mean To You?"
This article was produced exclusively for Muslim Link and should not be copied without prior permission from the site. For permission, please write to info@muslimlink.ca.