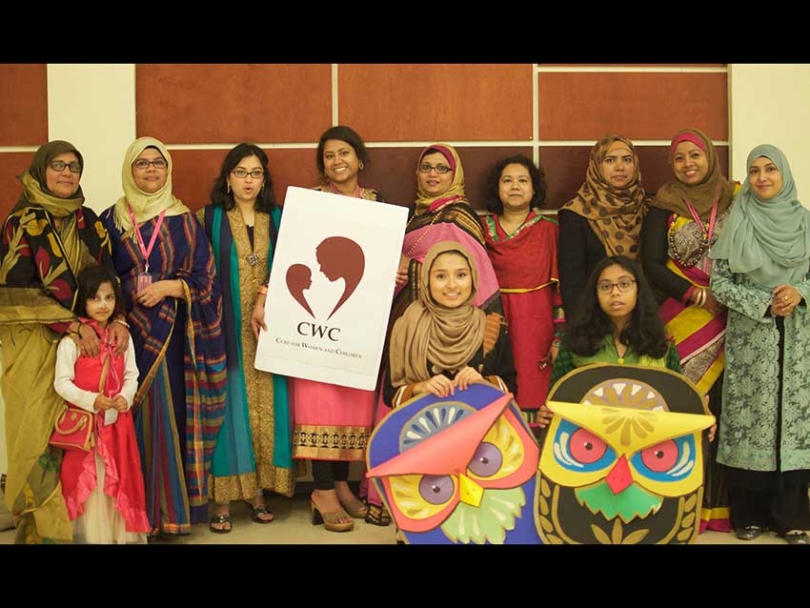 Members of Cure for Women and Children at the 2016 Sheether Mela in Ottawa
13
Oct


2017
Ottawa Women Use Bangladeshi Cultural Celebrations to Raise Funds To Support Maternal and Newborn Health in Bangladesh
Written by Chelby Daigle
A group of Bangladeshi Canadian women living in Ottawa came together in 2015 to raise funds for maternal and newborn health in Bangladesh. They have started holding annual Bangladeshi cultural celebrations in Ottawa in order to raise funds and awareness about the health issues facing poor mothers in Bangladesh. The group, called Cure for Women and Children works in collaboration with Human Concern International. Their most recent event was their second annual Sheether Mela on October 15, 2017 held at SNMC mosque in Ottawa.
Muslim Link interviewed them about their work.
Tell us about Cure for Women and Children (CWC)
CWC is made up of a dedicated all-female team comprising four generations of Bangladeshi Canadian women who are engaged in creating awareness and raising funds about maternal health in Bangladesh. This group of women are inspired to raise awareness and restore dignity and respect for women and newborns living in poverty who experience unspeakable suffering and humiliation without medical aid.
Why is maternal health such a critical issue in Bangladesh?
In Bangladesh, a significant portion of the population lives in poverty (43.3%) and without adequate access to primary health care. For every 10,000 people in Bangladesh, 3.6 physicians are available with only 31.7% of live births attended by skilled personnel. Maternal mortality is 170/100,000 live birth. Bangladesh has the 4th highest rate of child marriage in the world with 29 percent of girls in Bangladesh married before their 15th birthday and 65 percent married by the age of 18 .Poverty,lack of knowledge , remote locations, restrictive cultural traditional beliefs forces these teenage girls to become victims of child marriage and  denied access to essential medical care during pregnancy and childbirth.
According to Engender Health and United Nations Population Fund, in 2003, there were about 71,000, obstetric fistula cases, with an estimation of 1.69 cases per 1000 married women. According to the World Health Organization, 7300 women are dying due to maternal mortality, and 5 times more women are suffering from morbidities due to childbirth injuries such as fistula¹. BIRPERHT showed that about 15% women develop genital prolapse after childbirth in Bangladesh².
Cure for Women and Children (CWC) raises funds to help some of these women receive the medical care they need, such as surgery for obstetric fistula and uterine prolapse. Since 2015, CWC raised funds to cover the costs of 35 surgeries for 17 fistula patients and 18 prolapse patients. We were also able to purchase medical equipment to support newborns at the Dhaka Medical College Hospital's Special Care Neonatal Unit which offers treatment to infants less than 28 days old.
Tell us about what role Melas play in Bangladeshi Culture? What aspects of Bangladeshi culture will we see on display at the Mela?
In Bengali/Bangla, Sheether Mela means 'winter fair'.
Bangladesh is a country based on agriculture. The majority of people live in rural areas and harvest crops in Winter. People in rural Bangladesh celebrate the harvest by making rice cakes from fresh rice called pitha and having festivals.
At CWC's Sheether Mela there will be henna, face painting, shokti shali arm wrestling, and other activities for the entire family, along with cultural displays and the sale of cultural clothing and traditional food.
Our melas feature popular vendors of Ottawa who will be selling their products, as well as business owners who will be promoting their businesses. As mentioned before the Melas feature a great food sale, including a canteen of "Bangladeshi Street Food" where you can purchase pitha, chotpoti (Bangladeshi snack), and mishti (Bangladeshi dessert). All proceeds from the food sale go towards supporting maternal health and newborn health in Bangladesh.
These are great events for Bangladeshis in Ottawa as they get a taste of their motherland, they recall memories of Melas that they attended while in Bangladesh many years ago and at the same time participate in a great cause to help women and children of Bangladesh receive access to appropriate healthcare.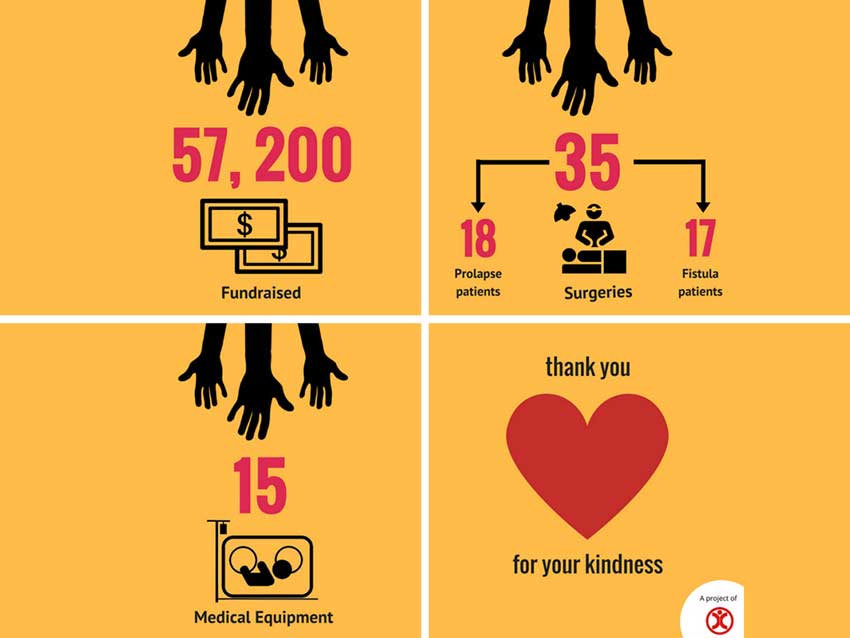 Why are your events great for other Muslims and non-Muslims in Ottawa to attend and support?
This Mela was open for Ottawa community to experience Bangladeshi cultural traditions with friends and family, while supporting a cause that will change the lives of many impoverished women and children in Bangladesh.
Look out next year's Sheether Mela by following Cure for Women and Children here
Donate to Cure for Women and Children (CWC) online here
This article was produced exclusively for Muslim Link and should not be copied without prior permission from the site. For permission, please write to info@muslimlink.ca.