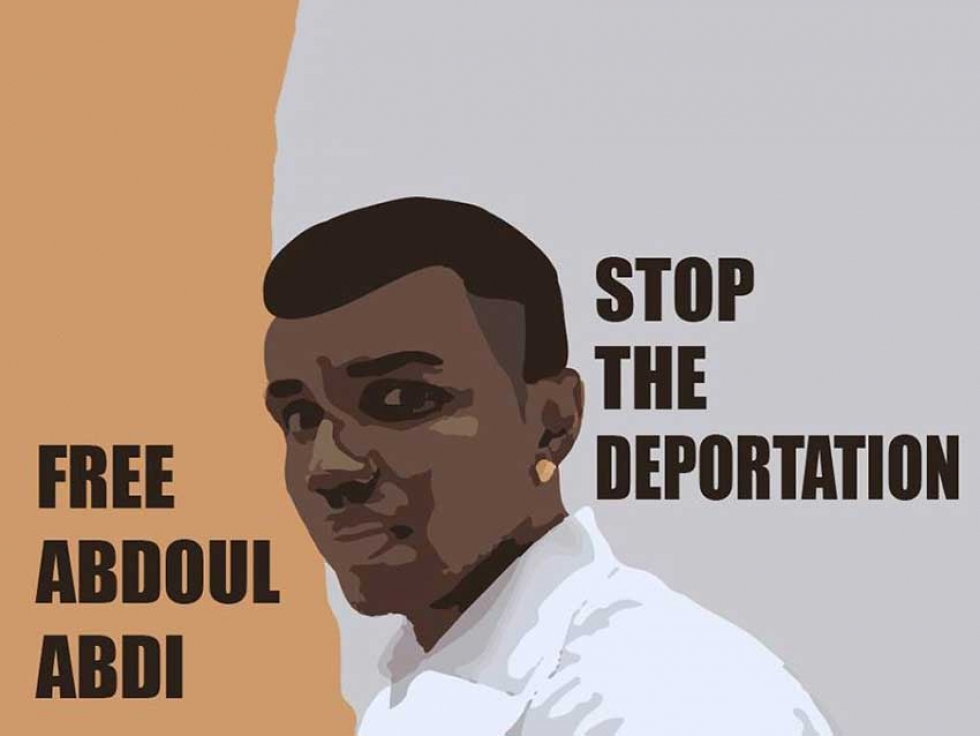 Family and activists from across Canada fought hard to stop the deportation of Abdoul Abdi
18
July


2018
The Federal Government will not pursue the Deportation of Abdoul Abdi
Written by Chelby Daigle
Minister Ralph Gooddale announced in a tweet that the Federal Goverment will not pursue the deportation of Abdoul Abdi.
This comes after the Federal court overturned his deportation.
Abdi's lawyer, Benjamin Perryman, explains the court's decision in a series of tweets as follows:
"The Federal Court has overturned the deportation of Abdoul Abdi for a second time.
The Court found that the government's decision to refer Mr. Abdi to the Immigration Division for a deportation hearing was unreasonable because it failed to demonstrate justification, transparency and intelligibility.
Specifically, the Court determined that the delegate of the Minister of Public Safety blatantly disregarded the Charter and international law in violation of both Supreme Court of Canada precedent and the Immigration Refugee and Protection Act.
The Court noted that Mr. Abdi's particular and unique facts are relevant, especially the fact that child protection services never applied for Canadian citizenship on his behalf when he was a Crown ward.
"But they were not considered," according to the Court, and "[t]here is no indication in the record or in the [delegate's] decision that she turned her mind to any of these considerations."
Accordingly, the Court quashed the decision and sent it back to the Canada Border Services Agency for redetermination by a different delegate in a manner that must be consistent with both the Charter and international law."
Abdoul Abdi only learned that the Federal government will not pursue his deportation from reading Minister Gooddale's tweet. Perryman is still waiting for the official paperwork.
This decision is not only a victory for Abdoul Abdi and his family, particularly his sister and aunt, who raised the alarm and led what became a movement of activists to stop his deportation, but child rights activists feel that it is also a victory for other children in Canada as it clearly shows that the Charter Rights of children and their rights under international law must be considered by the Federal government.
This article was produced exclusively for Muslim Link and should not be copied without prior permission from the site. For permission, please write to info@muslimlink.ca.