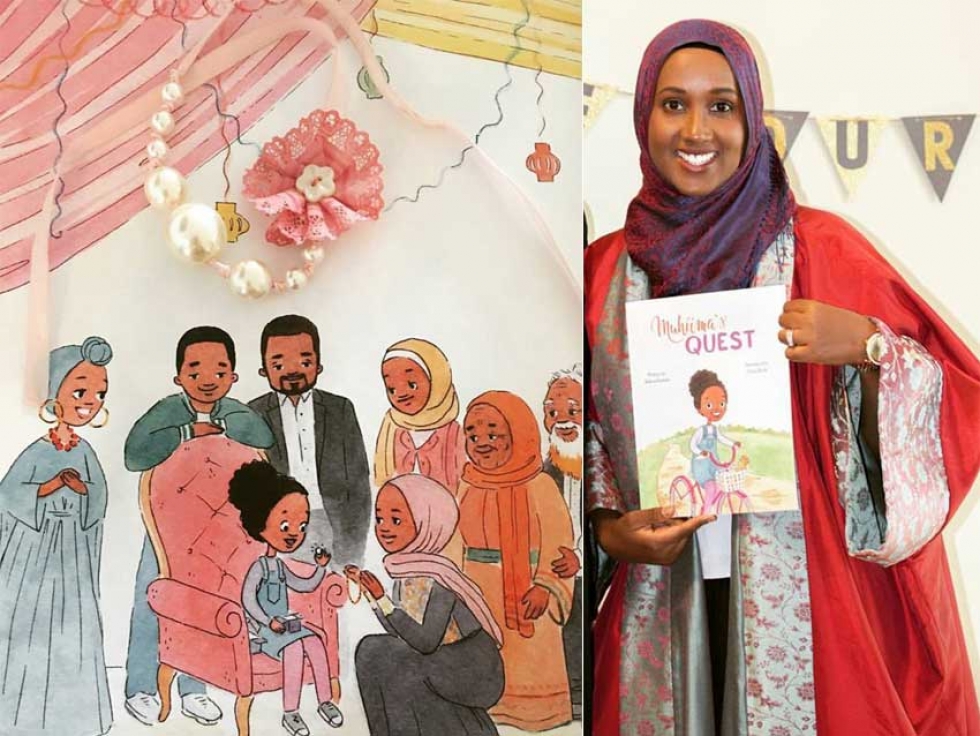 Somali Canadian Rahma Mohamed is making headlines with her self-published book Muhiima's Quest.
22
Apr


2018
Somali Canadian Author Makes Headlines With Children's Book That Portrays A Black Muslim Family
Written by Chelby Daigle
Somali Canadian Rahma Mohamed is making headlines with her self-published children's book "Muhiima's Quest".
She has recently been interviewed by City News Edmonton, CTV Edmonton, and The Edmonton Star.
On her Author Facebook Page, writing under the pen name Rahma Rodaah, she states:
"After becoming a mother, I set out to self-publish children books to encourage youth to be proud of their uniqueness by celebrating diversity.  Reflecting on my struggles of growing up in a foreign country, I am determined to offer books centered on characters that are Muslim and with African roots. I believe that children need to be able to identify themselves with the book they read to enhance their self-confidence as well as bolster their sense of pride."
In another note on her Facebook Page she states "I often get asked why I write the type of children books I do. My answer is and will always be: because I wish I could have read these books when I was growing up. When I was the only black girl in class, the only hijabi or the only little girl with curly big hair. For every time I was told I was too dark, when my hair got pulled because they looked too soft for a "black girl". . . This book is for our daughters to give her the confidence that she needs to combat all the negativity that the world will throw at them."
Rahma states in her interview with the Edmonton Star, "My overall goal is to portray Muslim Africans who are basically a normal family...We are underrepresented, misunderstood and mostly mischaracterized. It is time we paint a different picture."
Her first book, "Muhiima's Quest" follows the journey of Muhiima as she tries to understand why she doesn't have birthday parties like her other classmates.
Rahma wrote the story and worked with artist Daria Horb to illustrate the book. Rahma self-financed and self-published the book.
"Muhiima's Quest" is available in Edmonton Public Libraries and for sale online.
Her second children's book, Little Brother for Sale, will be available next month.
To learn more about Rahma Rodaah follow her on Facebook, Instagram, or Twitter.