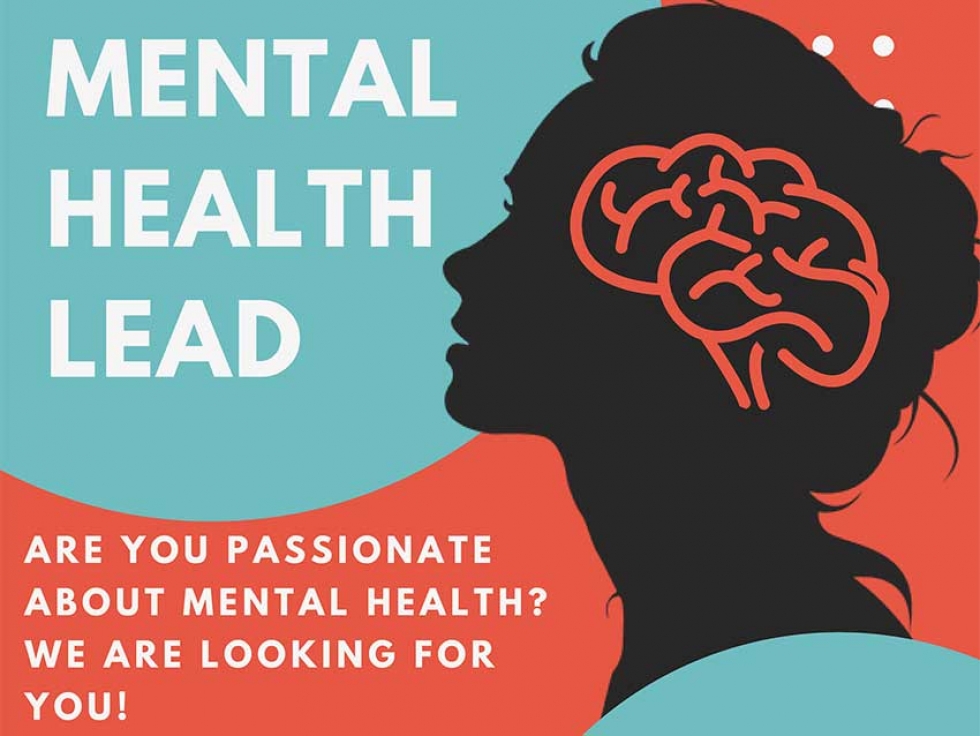 07
Mar


2019
Project For Young Muslim Women to Explore Mental Health Issues Seeks Volunteers with Experience and Expertise
Written by Chelby Daigle
Empowerem, an organization aimed at building and empower Women of Colour in Ottawa to progress personally and professionally through safer spaces, skill-building, and networking.
Founded by Nayaelah Siddiqui, Empowerem recently received a grant from the Inspirit Foundation to offer programming aimed at creating safer spaces for young Muslim women to explore issues related to mental health.
Empowerem is currently recruiting young Muslim women who have lived experience with mental illness, mental health advocates and experienced facilitators as well as professional counselors, both Muslim and non-Muslim, who share the same vision and are interested to volunteer on this project. The deadline to apply to join this team is March 16th.
Muslim Link interviewed about Empowerem and why the importance of creating safer spaces of young Muslim women to explores issues related to mental health.
1. Tell us about yourself
I am a final year University student at the University of Ottawa, specializing in International Management with an option in Entrepreneurship. My interest has always been closely linked to social entrepreneurship and merging the gap between Business and Social services. I currently work for Global Affairs Canada in the Strategic Policy Branch of the International Assistance Bureau. I was born to Indian parents, in the city of Riyadh, Saudi Arabia. I then immigrated to Ottawa with my family and have lived here for half of my life!
My interest in mental health really started to form 4 years ago, around the time when I founded Empower'em, a grassroots youth group in the city of Ottawa (previously known as Modest Muslimah). When I started to meet more young Muslim women, I realized that most of us are just stuck in between expectations of our parents and society with a lack of resources to help us get through. 1 in 5 people in Canada will personally experience a mental health problem, and this includes a lot of young Muslim women, however, there aren't places for young people to meet and discuss this taboo topic.
I started to think more about mental health issues, especially when I saw some of my close friends going through hardships such as depression and panic attacks and who didn't have much support! It's obvious that our community lacks experienced counsellors who can provide culturally appropriate counselling. The few counsellors that can provide this have really long wait lists and that's not what young women need!
2. How did you come up with the idea to apply for funding for a project addressing mental health among young women in Muslim communities.
I knew many close friends who dealt with mental health issues, however they didn't know each other and didn't even realize that there are so many other women who deal with similar challenges such as depression, anxiety, suicidal thoughts, eating disorders, identity issues, domestic abuse, etc. Additional to that, mental health is such a taboo topic which makes it really hard for most people to feel safe and talk about their problems.
I wasn't a counsellor, I also didn't have a health background but as my interest in learning more about mental health grew, I found myself researching and find ways to learn more. I got accepted to the largest mental health youth summit in Canada, Jack.org. It was there, amongst 100s of other youth mental health advocates, that I realized that a safe space in our community needed to be created and someone had to do it and if it had to be me, it will be!
Then last year, I created a survey and tried to reach out to as many young women as I could to hear from them and really see what they were going through, what they currently access for support and what they needed! Through Empower'em and the its networks, we were able to collect 130 anonymous responses. I found that these young women really opened up, they were raw and shared their deepest secrets with me. These were people in my community, my people! I couldn't even read through the responses in one go, I had to take many breaks. These answers were heartbreaking. I was sad, angry, but most of all maybe impatient. I thought to myself that "it shouldn't have to be like this, there shouldn't be so many young people suffering privately".
This is what sparked way and my motivation to find some place where I could access funding to help these women. Now, through the Inspirit Foundation, this will come forth! Inspirit will be funding Empower'em to create these spaces for young Muslim women. I want to use everything we learned in the surveys but also need more team members to make this space safe for all kinds of people.
Since receiving the grant, I was also accepted to the Mental Health Commission's SPARK training program as well as the Girl's Action Foundations's "Let's Take our Place" online mentorship and training program. Through both of these programs I am learning skills and how to start implementing this safe space project. SPARK's program taught me how to engage with my stakeholders and identify change agents to make this happen. I just started my training with Girls action Foundation, but I look forward to what I will learn through it.
I am committed to making this happen, and making sure it's done well!
3. How can other Muslim women bring their expertise and experience to this project?
Honestly, I am looking for young women to be Mental Health Leads in this project. I would like these women to have lived experience with mental illness and/or are passionate about mental health. They could be students, young advocates, even professionals. However, what is most important is that these individuals are open minded and inclusive of everyone who self identifies as a young Muslim woman, regardless of their beliefs, race, ethnicity, sect, sexual orientation, size, ability, experience, etc. I want to make sure that Mental Health Leads are not just "okay" with differing beliefs but can welcome them to facilitate those heavy conversations without making someone feel left out, judged or hurt!
I am looking into peer support training for our Mental Health Leads, so that they can be prepared before working on this project. This is important because discussions on mental health can be triggering and the work we do has to ensure that all measures are taken into consideration. It's no joke.
The point of this space is not to necessarily discuss Islam itself but to share how a person has been feeling, the challenges they are going through while gaining support through their peers. I just want these women to feel safe, because when one isn't safe they can never feel empowered! I hope to facilitate ways in this project to really take into consideration the feedback we got from the survey and to provide women with ways to ask their specific questions to certified counsellors anonymously.
If there is anyone who wants to still participate in the mental health survey they can do so online here.
To learn more about what Mental Health Leads will be doing click here
Please use this application form to apply for the Mental Health Lead positions online here.
All applications need to be submitted by March 16th, 2019
Any questions can be emailed to This email address is being protected from spambots. You need JavaScript enabled to view it.
This article was produced exclusively for Muslim Link and should not be copied without prior permission from the site. For permission, please write to info@muslimlink.ca.